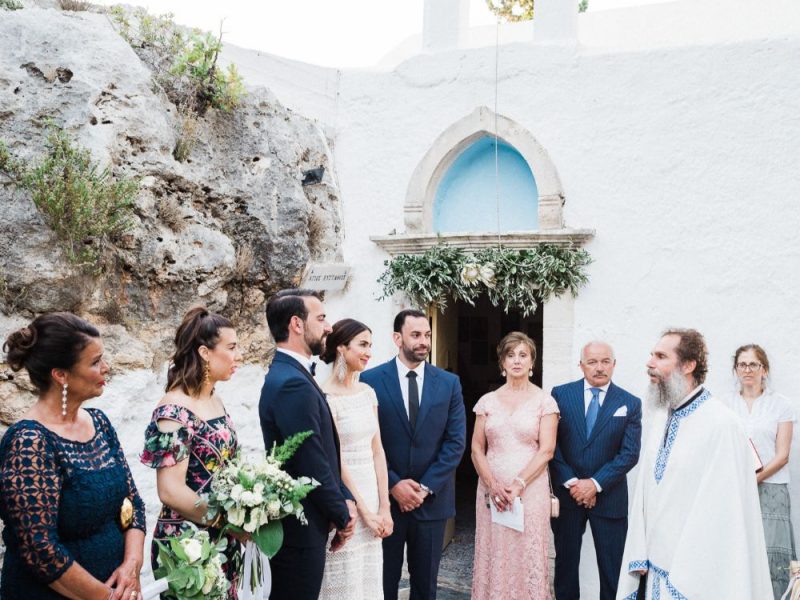 Church wedding
in Crete
If you are dreaming of a traditional church wedding, Crete with its picture-perfect Greek Orthodox chapels is your destination! A church ceremony can be combined with a cocktail hour, dinner and party at one of the stunning venues we collaborate with.
A Christian Greek Orthodox ceremony is possible in Crete, however, for this type of wedding, both the bride and the groom should be baptized Christians and at least one of them must be Greek Orthodox.
Chania is also a top destination for official Christian Catholic weddings. In this case, the ceremony will take place at the historic Catholic church in the heart of Chania Old Port, under specific terms & conditions and guidance, directly discussed with the priest. The couple shall be in direct contact with the priest of the Catholic church for proper guidance and arrangements prior to the wedding.
Pick the type of your wedding, and Crete For Love will turn it into a romantic, chic and touching event. Your wedding will be like no other back home!
Required documents for your religious Greek Orthodox marriage
Below documents are the minimum needed documents for a Greek Orthodox wedding and shall be issued less than 6 months prior to your wedding date. More documents might be required in case anyone of the couple had a case that is special (previous terminated marriage, change of religion, adoption etc).
Copies of valid passports
Certified copies of the full birth certificates
Certificates of No Impediment or Certificates of Single Status
Certified copies of baptismal certificates of the bride & groom
For specific information on your case, your Head Wedding Coordinator will guide you fully through the procedure of the official marriage.