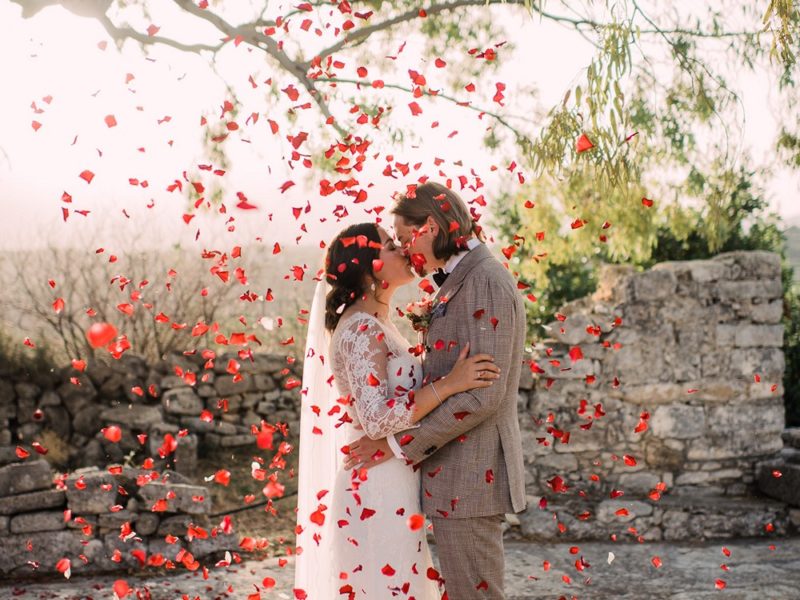 Vow renewal in Crete
Suitable for 2 to 10 people. Vow renewal in Crete is a celebration specifically for those couples who would like to revive their commitments and show each other that, as the years go by, their love only evolves and grows stronger. You can renew your vows on your wedding anniversary day or simply when you feel that the time is right.
Have you ever dreamt of a magical island wedding but had to shift around other priorities in the past? Vow renewal is an opportunity to celebrate your feelings with the enlightenment and confidence that come with mature love. Having already shared many beautiful moments and experiences together, you will enjoy your affection and partnership finding its perfect scenery among the islandish landscapes of Crete.
If you would like to plan your Crete vow renewal with Crete for Love, our care-free standard offer includes:
Consulting services regarding location, wedding theme and looks
Meeting with the couple before the wedding
Event Day Itinerary
Professional Master of Ceremony
Recorded music for the ceremony and after-wedding cocktail
Crete For Love Signature Decoration of the ceremony venue
Small arch with suitable fabrics & 1 small composition of seasonal flowers
Bouquet & Boutonniere with seasonal flowers of the couple's choice
Rose petals confetti
Personalized event certificate
Tailor-made gift from "Crete for Love" to the couple
After wedding toast: Sparkling wine, still water, Greek koufeta & Cretan raki
Professional photographic coverage of the ceremony & short couple photoshoot, providing +150 digital images
Coordination of extra services (beauty services, transportation, dinner after the ceremony and more)
**Why not add a romantic dinner for two after your ceremony?**
Above package can be adjusted upon request, and colours & structures can be customized upon your inspirations & availability.
*All items are selected & provided by "Crete for Love" according to the event theme & location