Whimsical Wedding at Seaside Private Villa In Crete
Nitsan & Oren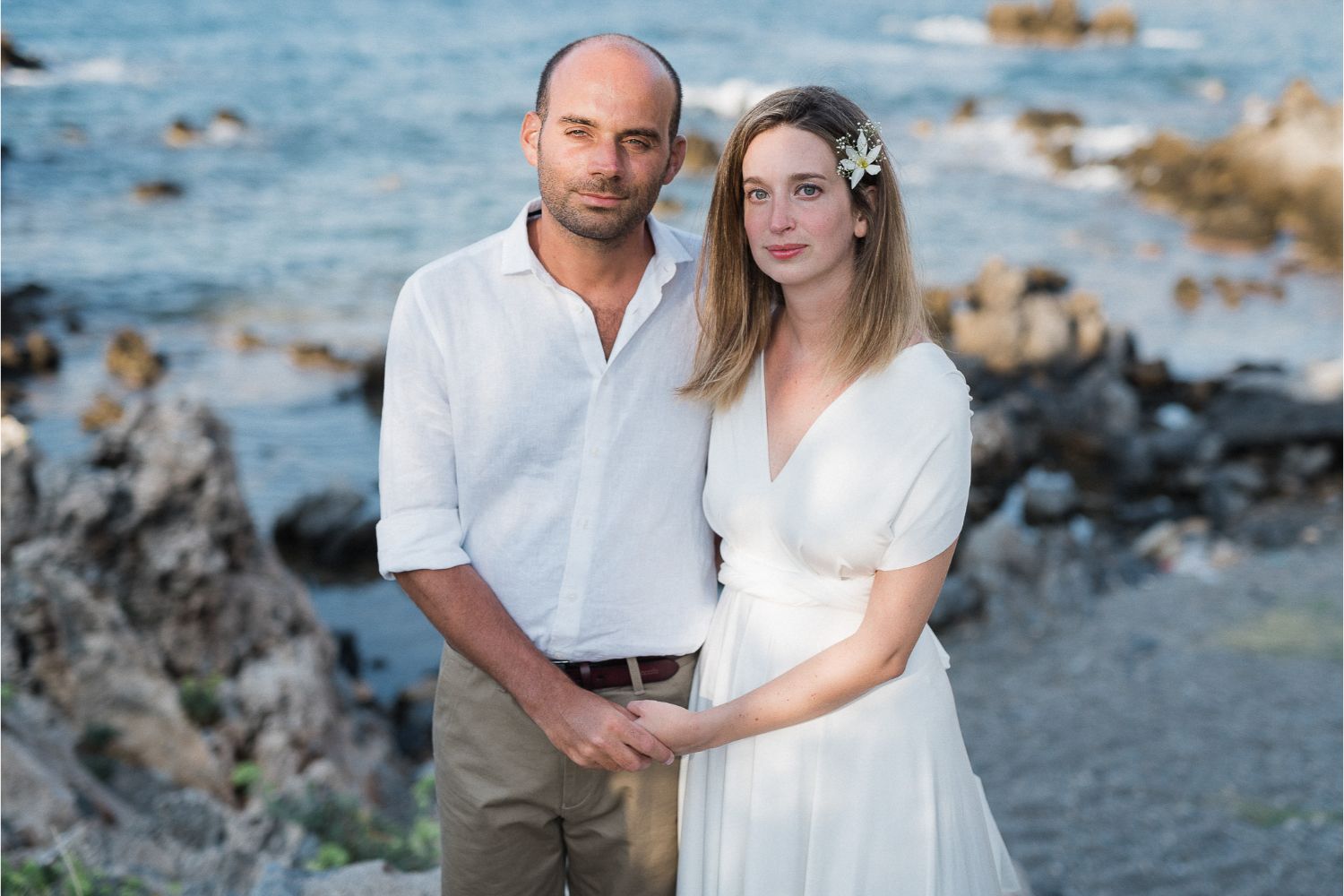 There was no hesitation about the location of their wedding! Crete, being the birthplace of Nitsan, was their beloved holiday destination that Nitsan and Oren would keep visiting every summer.
While being relaxed about their choice of wedding attire, the couple wanted the scenery of their wedding ceremony to be perfect. That being said, the utmost priority for the bride and groom, was to find the ideal wedding venue in Crete, that would support their vision of that dreamy whimsical wedding while embracing the natural beauty of the region. The bride and groom found what they were looking for in a stunning villa with its own private beach, surrounded by lavish palms. The ultimate privacy of the wedding venue allowed Nitsan & Oren to share the joy of tying the knot only with their dearest people.
At the seaside wedding of Nitsan & Oren, the concept of whimsical consisted of three essential elements elements: the blue of the sea, earthy natural details and local traditional motives. The private luxury villa was enriched with professional lights installation that created a magical atmosphere once the sun set. To balance out the lavish scenery, Crete For Love team went for minimal decoration elements, picking an enchanting ceremony arch, made of birch branches, greenery with a few flowers and wooden lanterns to define the aisle. The one long table that accommodated the newlyweds and all the guests was decorated with a rich garland of greenery and white and blush pink roses.
The couple wanted their Day to be very smooth and laid-back, letting everyone enjoy this celebration to the full: one part of the wedding was flowing into another. That way, Nitsan and Oren chose to avoid having THE entrance and instead mingled with their guests, savouring sparkling wine, the olive bar and the good company. Once the time has come, the guests took their seats and the rabbi conducted ceremony under chuppah in the calmness of the sunset light.
When the sacred ritual was completed and the newlyweds received congratulations from their friends and family, it was time for the wedding dinner and party. Selecting the menu, the couple made sure to combine the two cultures and accommodate the food preferences of both sides, picking kosher dishes with Greek flavours, with abundance of fish and seafood plates.
Their wedding in Crete was exactly how Nitsan & Oren envisioned it to happen – beautiful, calm and cheerful. Natural in every sense!