Elegant Wedding In Cretan Village
Niomi & Jack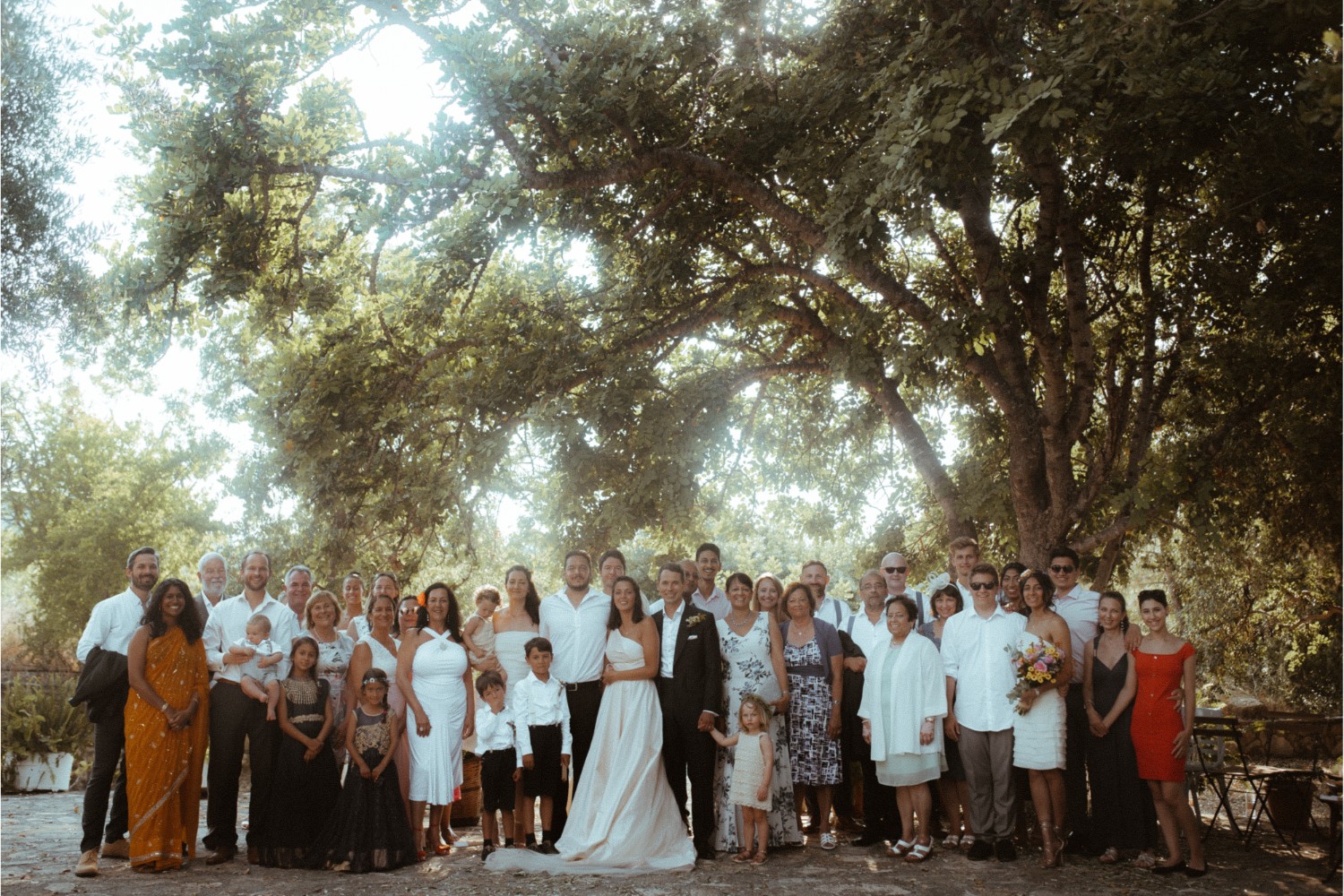 Niomi and Jack wanted to escape a typical wedding routine. A private villa in the heart of Cretan village and a historical church hidden among olive groves became their perfect wedding venues.
Far away from the crowds of tourists, their ceremony took place in the early hot afternoon in the presence of their families, friends and one cute donkey wearing a chic rustic wreath.
Minimal decoration and beautiful wild Cretan floral compositions added a true elegance to this destination wedding story.