Walking on water at elegant Mediterranean villa
Frank and Nadine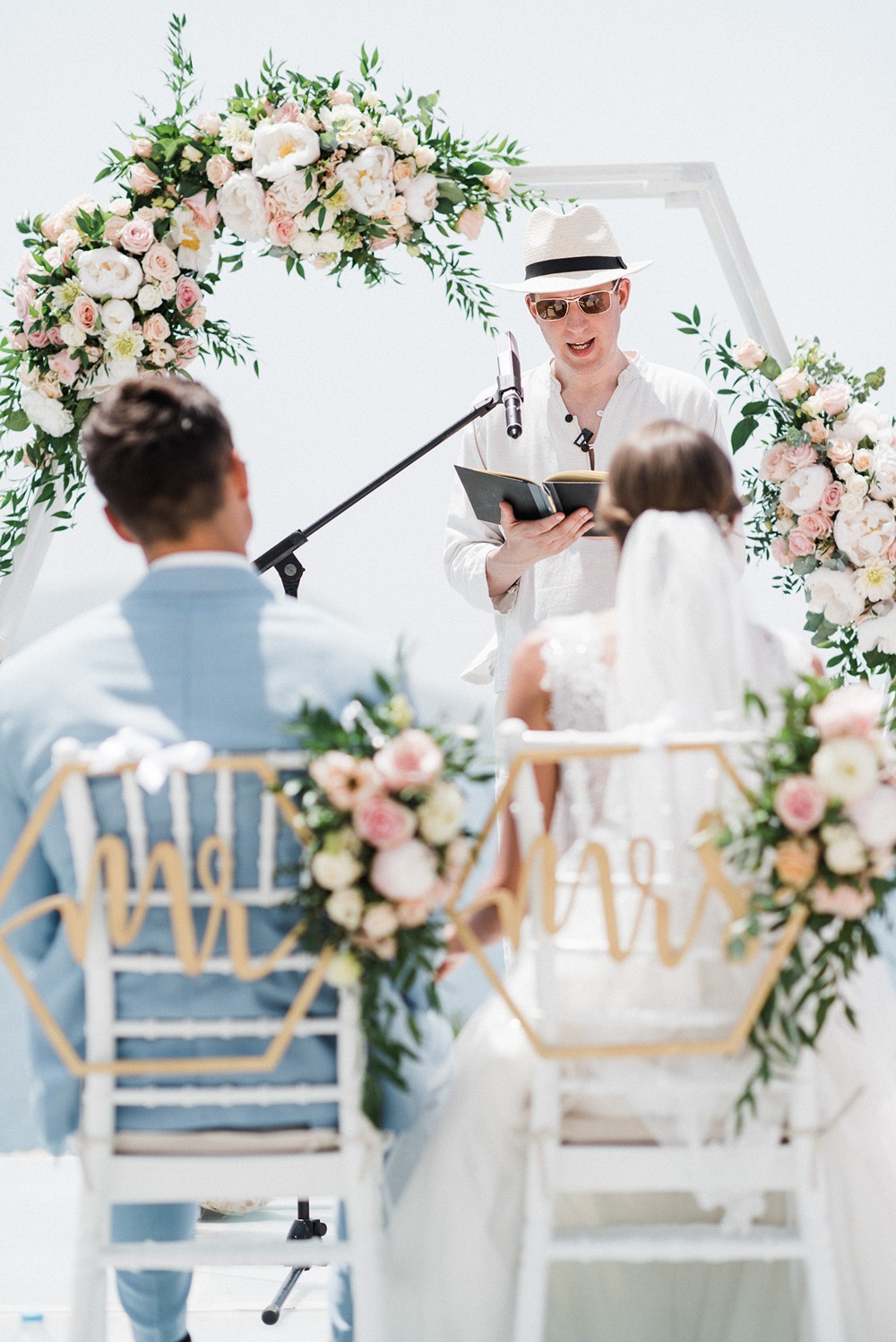 If you want a pool ceremony, then what better way to elevate the standards and get married on the pool! With an elevated pool platform Frank and Nadine sat in front of elegant arch dressed with peonies and roses, above the water and basked in the Cretan sun and the majestic views while the ceremony went on its way. Guests enjoyed refreshing cocktails, delicious ice creams and traditional snacks all the while the couple stole away for a private photo shoot by the beach.
The dinner menu in combination with the fairy tale lighting above the dining area and the refreshing floristry made the evening unforgettable. Guests had the pleasure to enjoy fine dining with on-site catering, tailor made cocktails by the bar staff and live saxophone DJ sets.
With the villa looking out to the Aegean sea the guests danced the night away under the stars and fairy lights until the early morning.