Romantic boho elopement in Chania gardens
Tara and Alex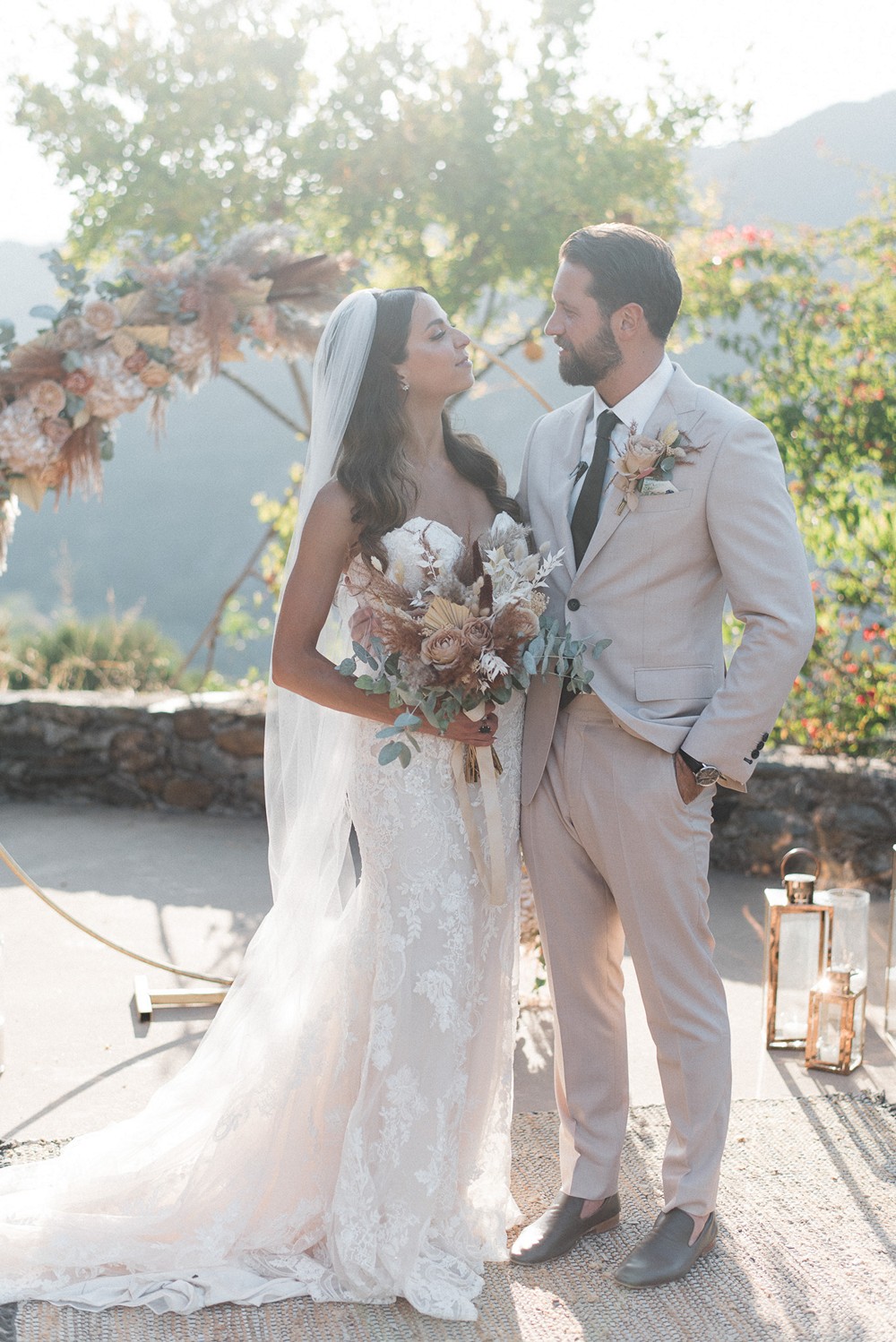 Five years after their engagement in Chania, Tara and Alex decided to return to Crete, to the same venue to celebrate their love with marriage commitment.
As this was the day they have waited so long for planning their trip from Canada to Europe during Covid era, when it was finally possible to happen, they wanted their small wedding to be spiritually and aesthetically up to their dreams.
They craved for their first look to take place in Chania harbour, to stroll among Venetian streets of Old Town before departing to White Mountains for their elopement ceremony.
At the spacious amphitheater overlooking hills of olive groves, there was a cozy arch with pampas, terracotta and cappuccino flowers waiting for the couple to listen to the recorded words of ceremony by a family member who could not make such distance to be Tara and Alex's celebrant on a day. During this emotional and personal speech, the couple were given time to exchange their vows.
They danced, kissed and walked around alleys of gardens finally arriving at the place of their dinner. Under a carob tree, a table full of hurricane candles welcomed them with Cretan aperitivo and customized dishes for this one of a kind evening.
After such a long time, they celebrated accordingly with soft music tones and delicacies of Crete. Good things come to those who wait!