Autumn Wedding In Cretan Gardens With Folklore Rustic Touches
Patricia & Ferenc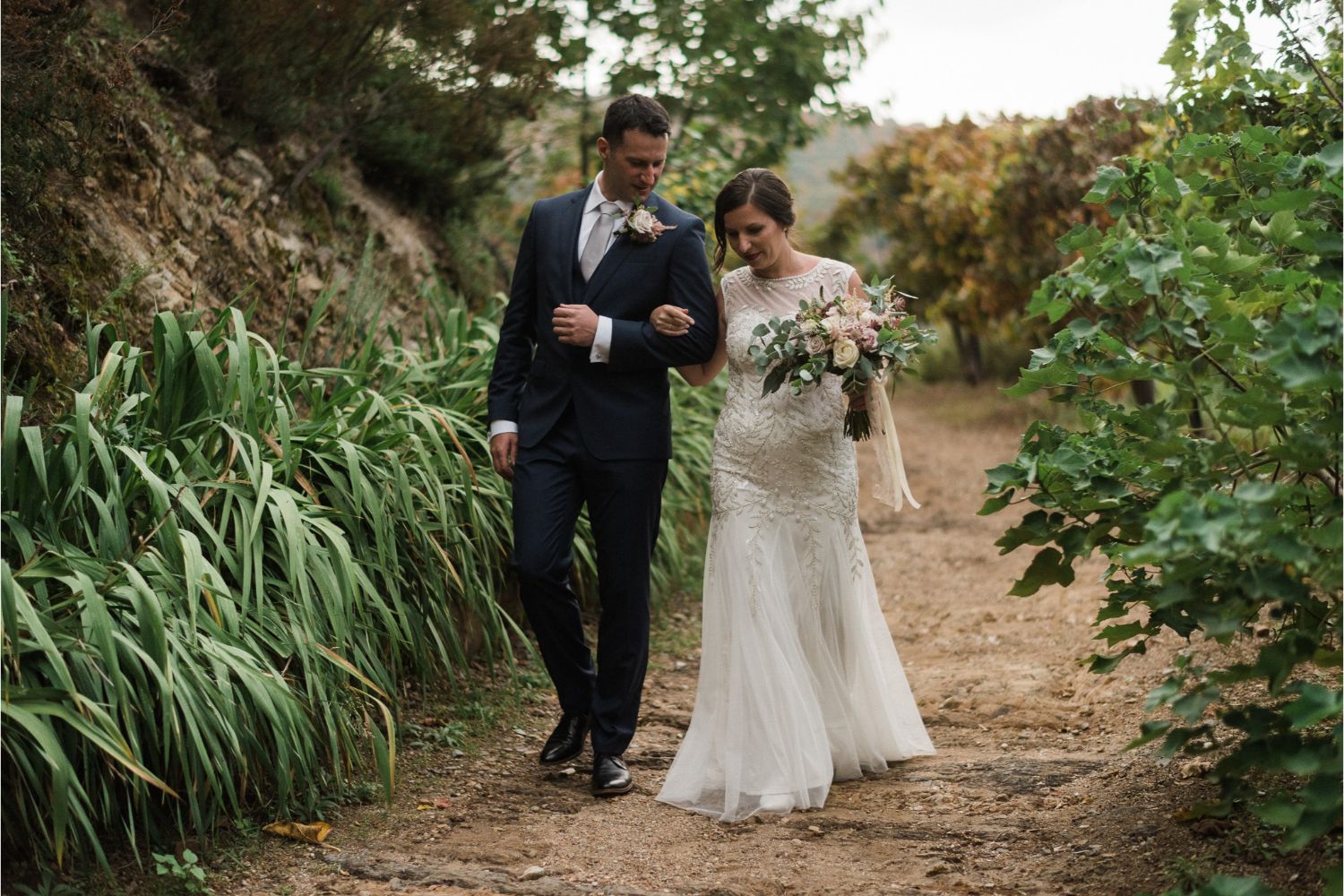 Unlike many couples who dream of a summer wedding in Crete, Patricia and Ferenc came to our island to take advantage of its atmospheric autumn. Having this in mind, our team selected the venue that embraces this time of the year to the full – the Exotic Gardens. It was a beautiful day, when fresh October sun, filtered through the thick greenery of the gardens, provided that perfect soft light, ideal for the photos, and the scents of the Cretan gardens surrounded us with magical, one of a kind atmosphere!
Patricia & Ferenc, just like many other expats, felt nostalgic about their home, Hungary. The inspiration for their wedding partly came from this feeling of longing, and our team has incorporated some folklore vintage elements into the style of modern wedding: lace throws contrasting with nude pink colours, vintage bridal dress with minimal metal ceremony arch, and antique decor elements with the trendy eucalyptus and roses compositions.
To continue that homily yet festive ambience, the newlyweds had their wedding dinner at the rustic environment of gardens' restaurant. They savoured the flavours of local Cretan cuisine this venue is widely famed for, and raised many toasts to the beautiful future ahead of them!