Civil Wedding In Rustic Chania Scenery
Colette & Paul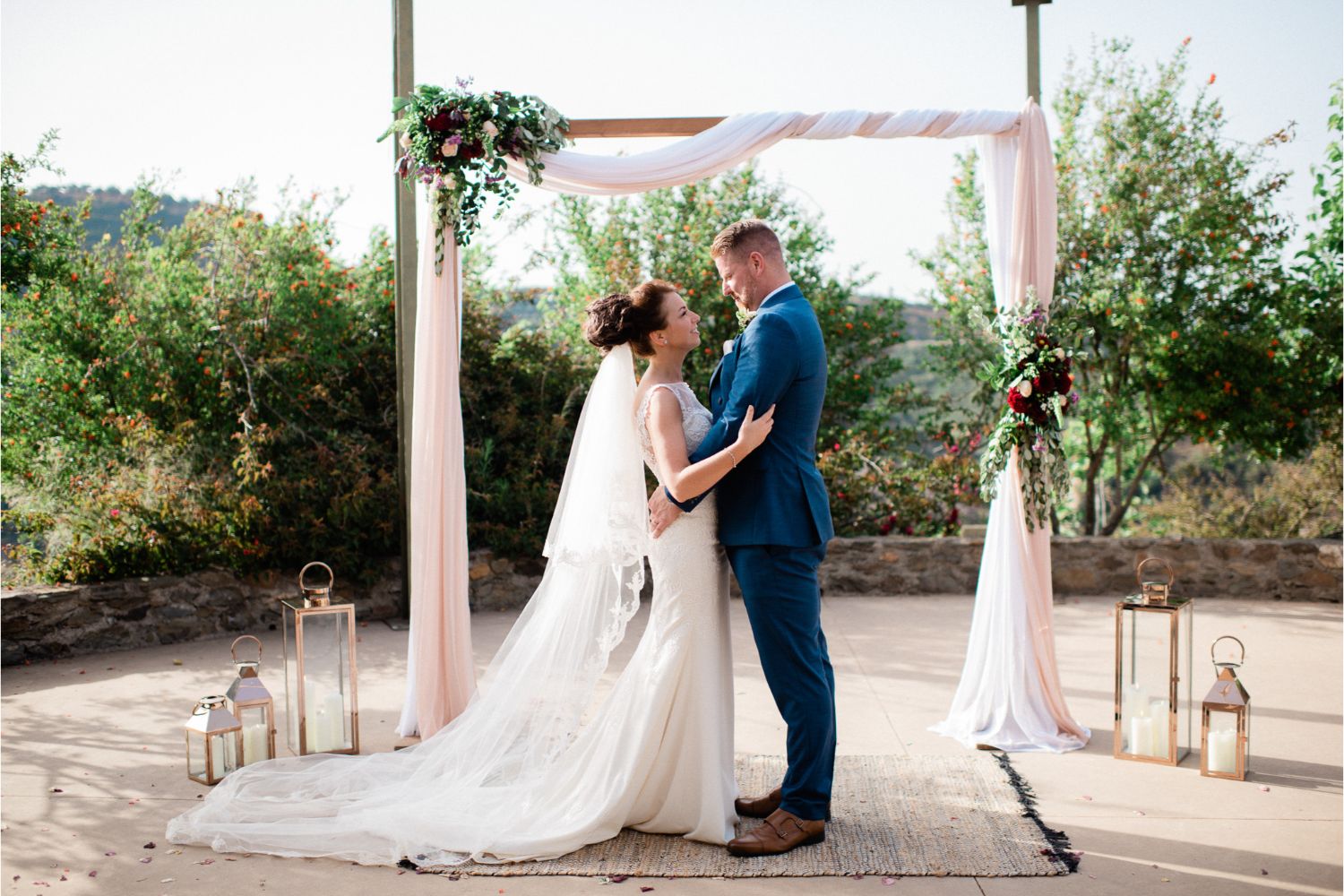 The civil wedding of Colette & Paul unfolded around the inland highlights of Western Crete. Following their wedding day journey step by step you will discover the Venetian beauty of Chania city, unique exotic gardens and a rustic Cretan winery located in the olive groves. Can a destination wedding sound any more exciting?
To make sure every part of their wedding in Crete is captured for their memories, the couple invested in an extensive photo coverage that started with early bridal preparations. Colette walked the streets of Chania's Old Town, where her bridal look appeared purely magical and gentle against historical buildings and iconic lighthouse.
The wedding ceremony were to take place at botanical gardens in Cretan mountains. Walking down the aisle, the bride found her soon-to-be husband waiting for her in the middle of rustic amphitheater amidst the lush greenery of the gardens with the audience of their dearest friends and family. The touching ceremony ended with rose petals confetti and exchanging congratulations the newlyweds and their guests savoured the toast of sparkling wine and local organic treats.
Meanwhile, the rustic Cretan winery was waiting for the Mr. & Mrs. and their guests, where they would enjoy the second part of the celebration – the wedding reception! Long tables in U shape covered white table cloths and decorated with spring flowers & customised stationary, with olive oil bottles as guest favours created a cozy atmosphere. Bar set on the wooden barrels serving cocktails and lots of local beers together with ambient fairy lights, – all came together into a picture-perfect rustic scenery.
This evening was filled with the atmosphere of lightness and fun, where everyone enjoyed excellent food & wine and the beautiful May in Crete weather.