Seaside Ceremony & Wedding Reception In Exotic Cretan Gardens
Hayley & Bryan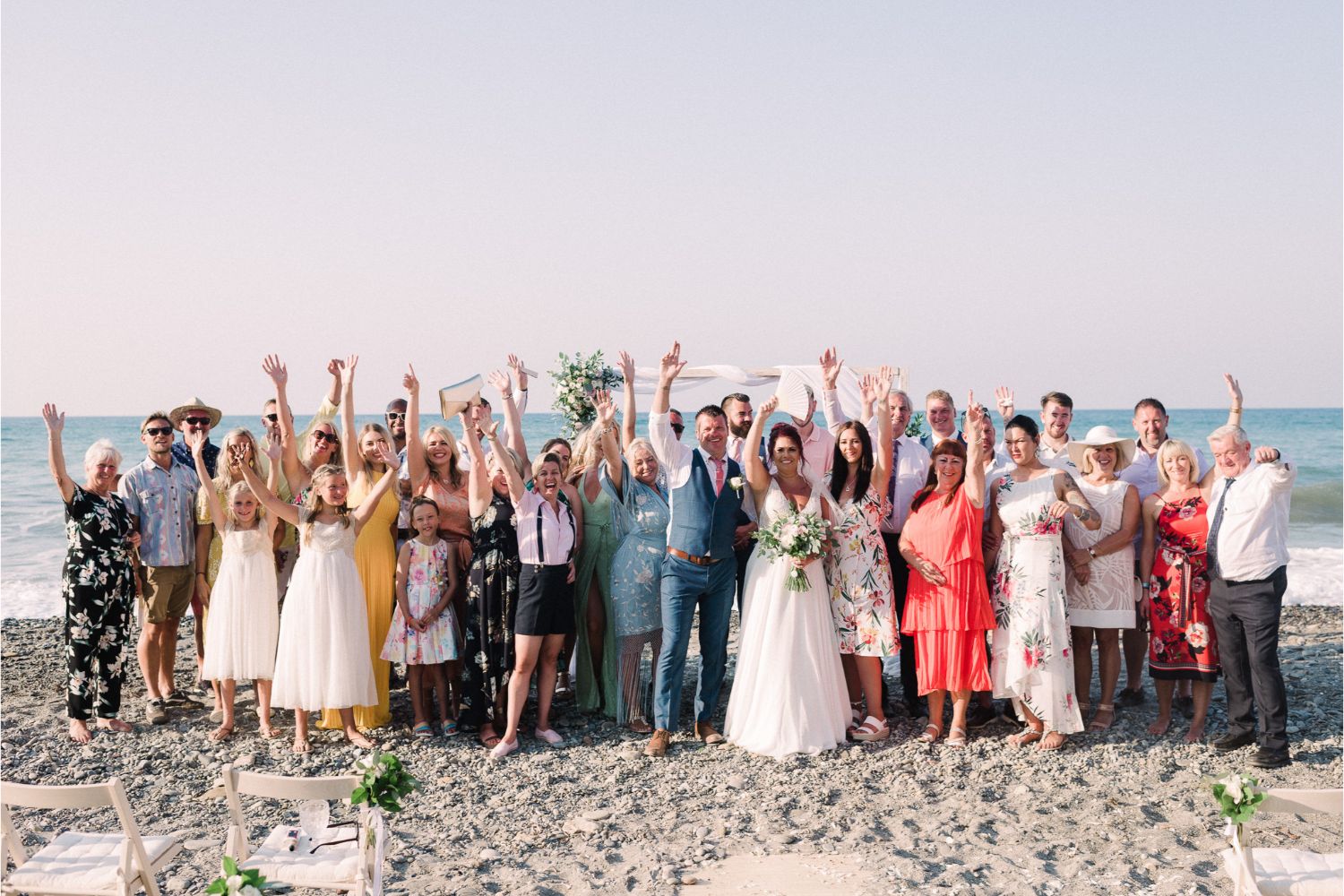 How to embrace the very best of Crete on your wedding day? Combine the two main highlights – seaside and mountains, turning your Big Day into a unique experience for yourself and for your guests. This is exactly what Hayley and Bryan were going for – a true wedding adventure!
From the very beginning the couple knew that their wedding ceremony in Crete has to happen on the seaside with the backdrop of turquoise waters of Mediterranean. To add elegance to the scene, we went for a clean chic look with white tones, the timeless combination of greenery and white & blush-pink roses, as well as some golden touches. The ceremony was relaxed and heartfelt, with everyone enjoying the perfect September weather, savouring the local delicacies and toasting to the newlyweds' happiness.
The next part – the reception, was a surprise the bride & groom prepared for the guests. The arranged bus came to the beach right after the beach wedding ceremony and took them to the exotic gardens, located in the picturesque Cretan mountains. This inland venue, in contrast to the powerful blue of the sea element, provided the environment of rustic elegance. The organic look of the gardens was embellished with lavish greenery garlands, ambient fairyliphts and lots of candles, while the customised wedding stationary added a modern stylish detail to the atmosphere.
The guests, as well as the bride and groom themselves, were ecstatic about this wedding dinner: local dishes made of organic ingredients, with a creative twist were simply to die for! Great local wine and funky classics played by the DJ topped off the night and made the day of Hayley & Bryan truly unforgettable!