Early spring Catholic wedding with Seaside reception
Sarah and Sebastien Wedding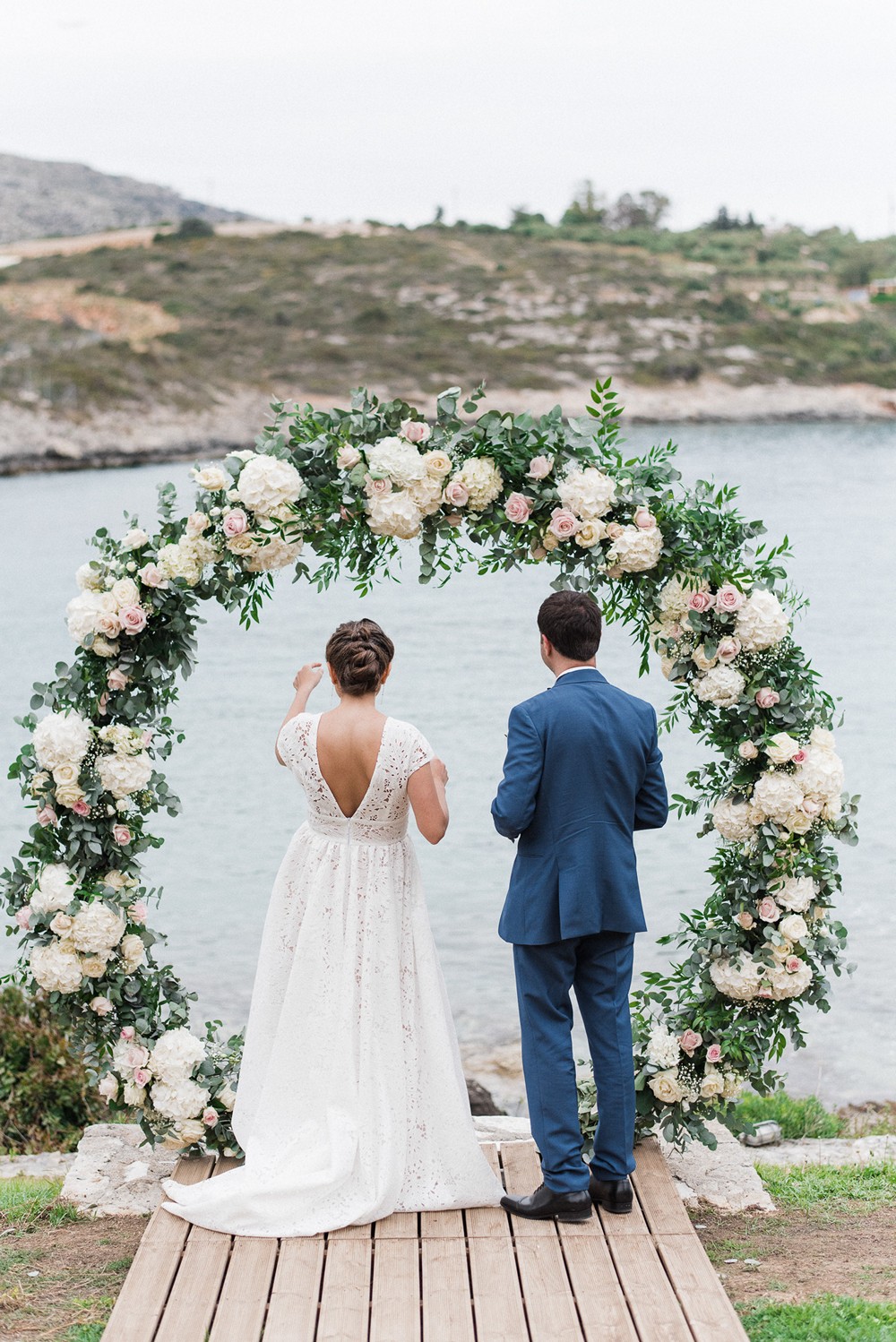 The past few years, Crete has become a place connecting cultures – a real bridge in between Western and Middle East destinations for weddings.
With its climate, hospitality, and access, it was a perfect spot for Sarah and Sebastien to organize their wedding, only a flight away from Paris and Lebanon.
Their spiritual ceremony took place in the old Catholic church of Chania, located on the side of romantic town's old harbor. The impressive aisle of the Roman church was decorated with lines of black lanterns, topped with most beautiful pastel colors of flowers. Readings of Bible and words from family members were interwoven through the wedding mass.
For the reception, after the detailed research, the couple fell in love with a seaside location close to Chania. On its elevated terrace overlooking the bay of blue waters, the gourmet dinner was served with eclectic flavors accompanied by the wines from Western Crete local winery.
As a tribute to the couple's origin, the real champagne from the Champagne region was poured to welcome guests and toast to the couple during the wedding speeches.
It was a warm party under the lines of fairy lights to only lead to the next day of a sunny farm style lunch. Check post wedding lunch day of the couple in here.