Spring post wedding lunch in farm style of Crete
Sarah and Sebastien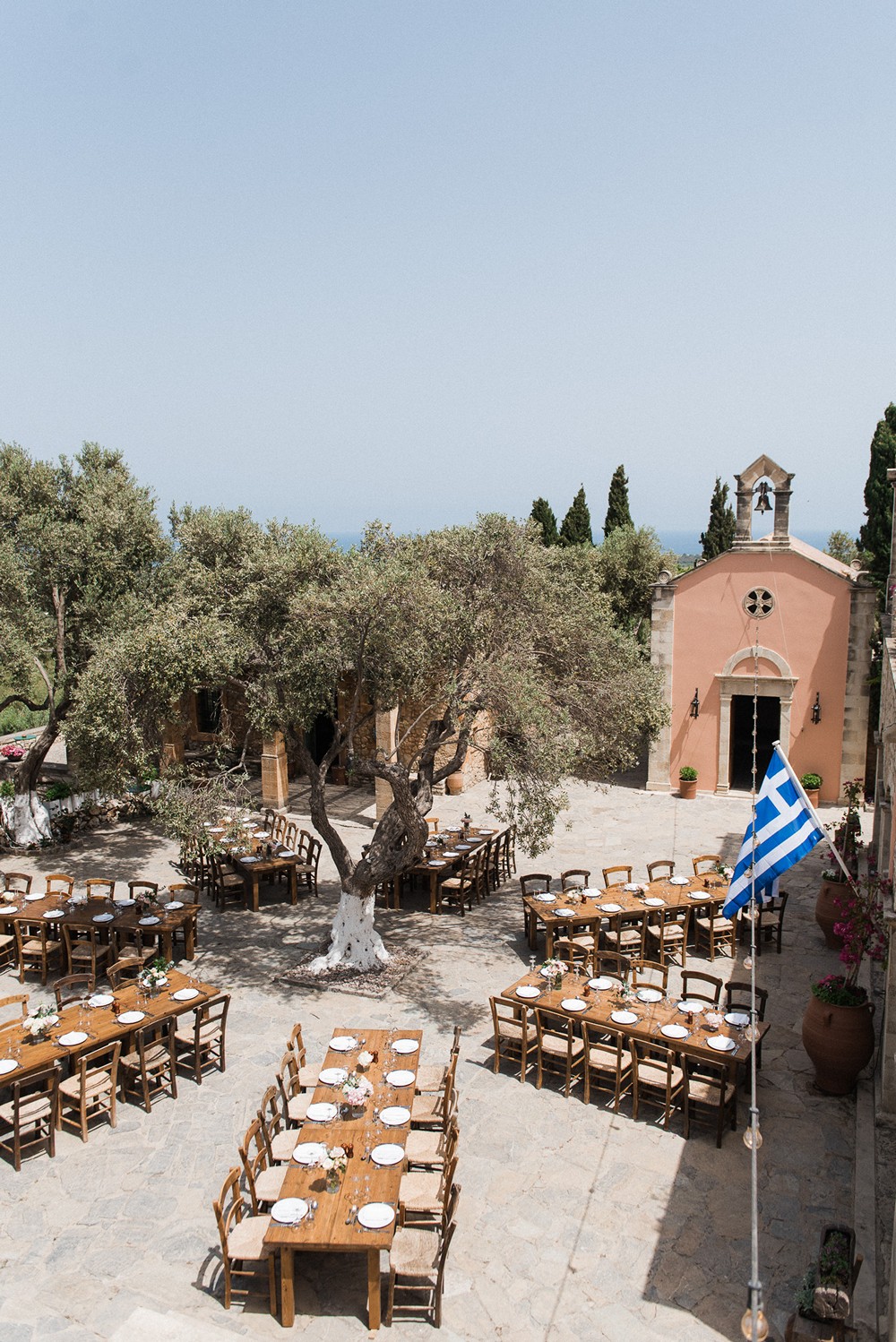 A part of destination wedding fun, it is the chain of events before and after the wedding itself.
Inviting your guests for the rehearsal dinner or a light meal afterwards, constitute the ultimate experience and form of saying thank you to everyone who travelled so far away.
After a seaside reception, Sarah and Sebastien wanted to introduce their guests to more inland, farm style of Crete.
A mid-day lunch took place at the stone paved yard of a private farm in Crete. Long wooden tables in a layout of sun rays gathered around the main olive tree of the square, created the atmosphere of causal festivity. Only Cretan flavors and nature of vineyards hills, were enough to make this afternoon memorable and tasteful.