Seaside Wedding With Sunflower Theme In Crete
Luiza & Sebastian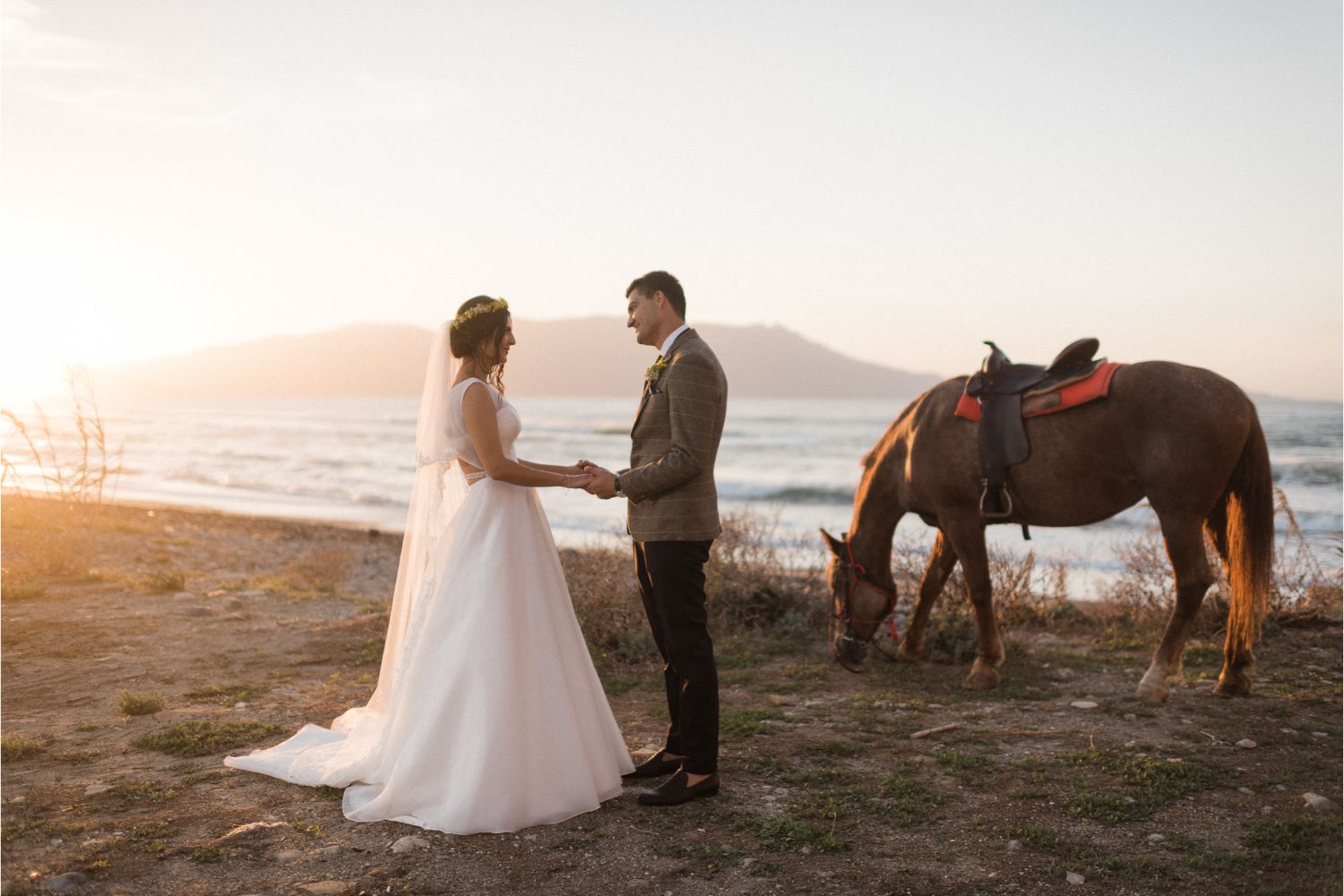 A wedding for 2 was what Luiza & Sebastian had in mind for their most special day.. Looking into details and planning their wedding quickly stole their heart, they fell in love with options and ideas and that made them change their mind quickly! They enriched their décor, added different elements to their Big Day, and invited their most precious friends and family to celebrate together! That is how, this elopement turned into a small wedding, with the couple's dearest ones joining them for their Cretan adventure!
Both ceremony and reception of this symbolic wedding took place at a charming seaside venue. Always inspired to do something different, our team followed the bride's beautiful inspirations and went for a decoration based on the seasonal sunflowers that created a beautiful contrast with the blue of fresh September sky. After the charming wedding ceremony, the couple rode two horses and run away on their private photoshoot along the Cretan seashore.
While the couple enjoyed their extended photoshoot with Andreas Markakis, the guests savoured excellent sparkling wine from a local Cretan winery. Upon the return of the newlyweds, the wedding dinner begun: 4 courses of local food served in family style created a cozy atmosphere, and the heartfelt toasts to the wealth and happiness of the couple continued the Romanian wedding tradition.
This small seaside wedding in Chania concluded with fun dances to the DJ's cheerful tunes and plenty of shots of great Cretan raki!