Relaxed Spring Beach Wedding In Crete
Lilian & Nicolas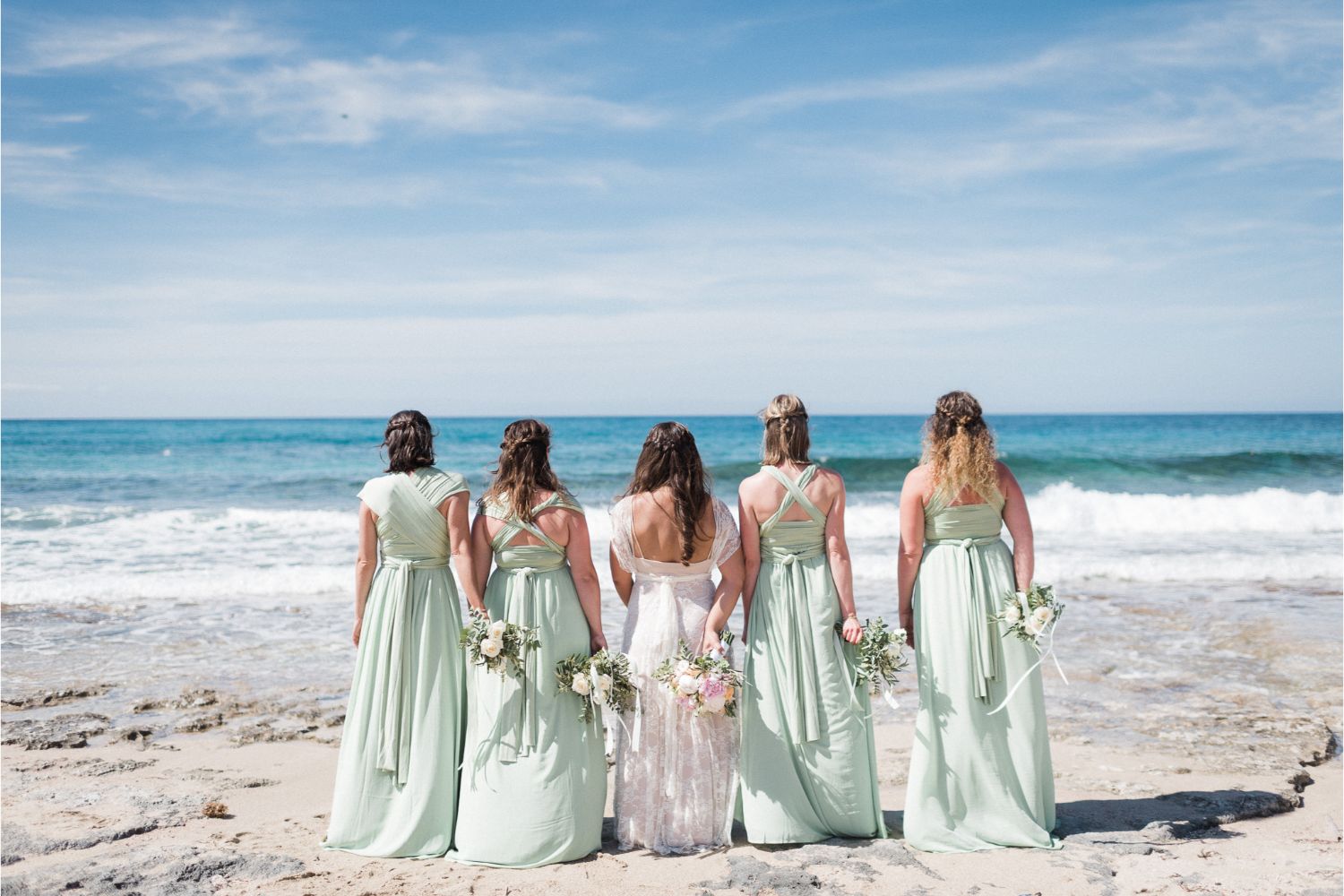 Relaxed sand & toes ceremony on one of the beautiful Cretan beaches, followed with a dinner and drinks at a seaside taverna.So, beach wedding it was!
Their friends and family flew in to Crete from around the world to celebrate the day Lilian & Nicolas were to tie the the knot, which added lots of joy to the already festive atmosphere!
Despite the early Spring, the bride & groom were blessed with hot weather and clear blue skies, making the wedding ceremony a truly picture-perfect moment! After the beach ceremony, it was time for celebration and fun. The newlyweds treated their guests with abundance of delicious local food, surf and turf style, unlimited beer and wine and open cocktail bar. Because nothing feels better than pampering your guests with what Crete is so famous for – gastronomy!
The Cretan wedding of Lilian & Nicolas was simple, yet tasteful and fun – what beach weddings are really about!