Private Cruise & Surprise Proposal On A Secluded Beach In Crete
Alexandra & Ed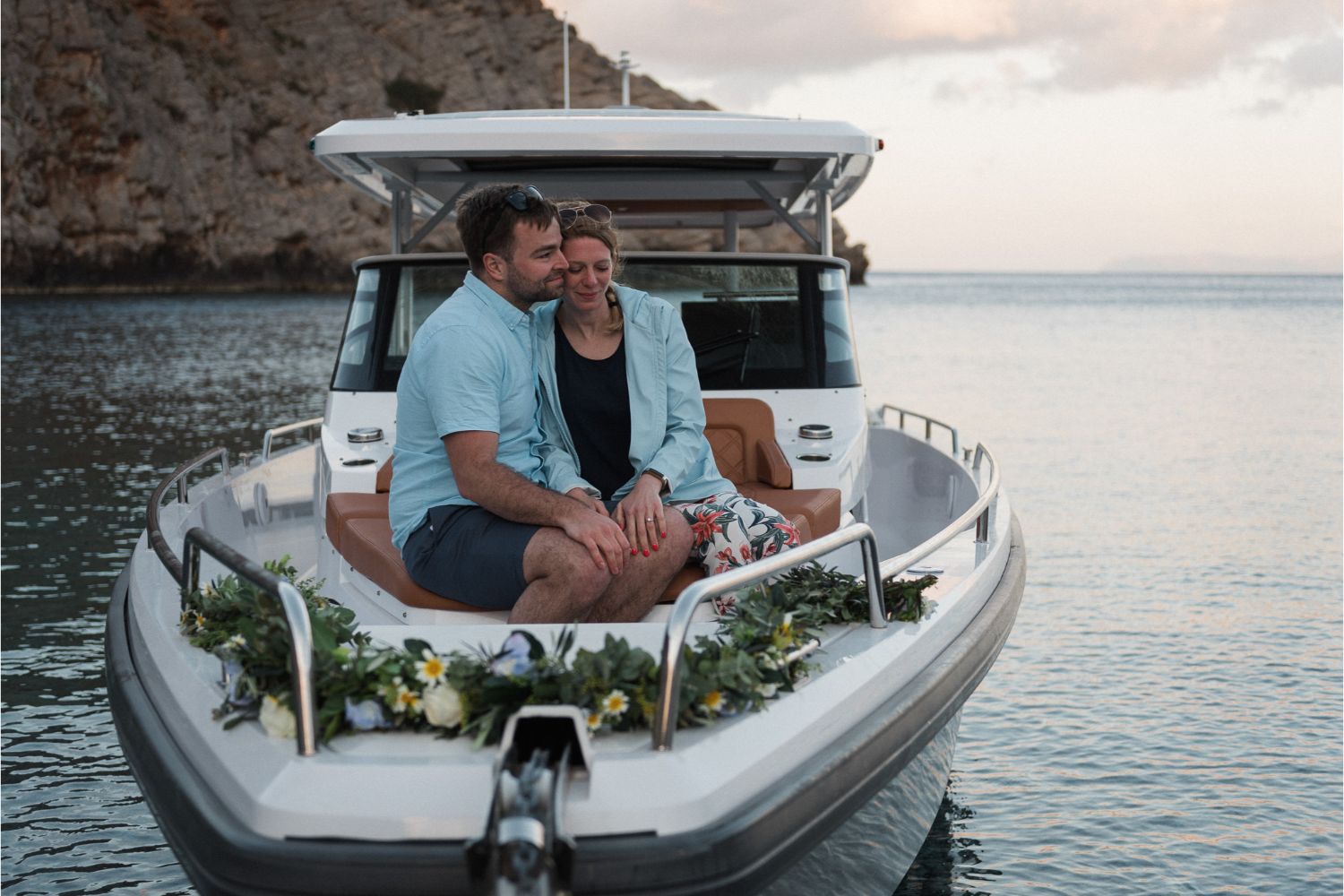 Ed got in touch with Crete For Love searching for an Event Planner, who would help him put together a surprise proposal. However, he didn't want to settle for a classic surprise picnic or dinner. He wanted something extraordinary and their upcoming trip to Crete seemed like a perfect opportunity to pop the question! Together, we worked out Ed's dream surprise proposal. Because his soon-to-be fiancée deserved the best!
Ed invited Alexandra to a private boat cruise, that really made her excited as is. They enjoyed their day out in the sea, snorkeling and relaxing under the pleasant May sun. Closer to the afternoon, the boat dived into a small bay with a deserted beach, accessible only by boat. Our team has prepared a romantic setup with decorations, flowers and, of course, delicious Cretan treats!
Alexandra was completely caught by surprise! The couple loved the personalised set up with their photos and customized details of decor that carried a special meaning for them. After they savoured the treats and sparkling wine, our photographer took them for a photo session, and that's when Ed proposed! The couple were left alone to take in the overwhelming feeling and tears of joy. As you may have guessed, it was a YES!
And while the newly engaged Alexandra & Ed were getting back on the boat, our team was waving them goodbye thinking to ourselves: that was certainly a surprise proposal of the year!