Exotic proposal on the boat
Kerry and His Fiancée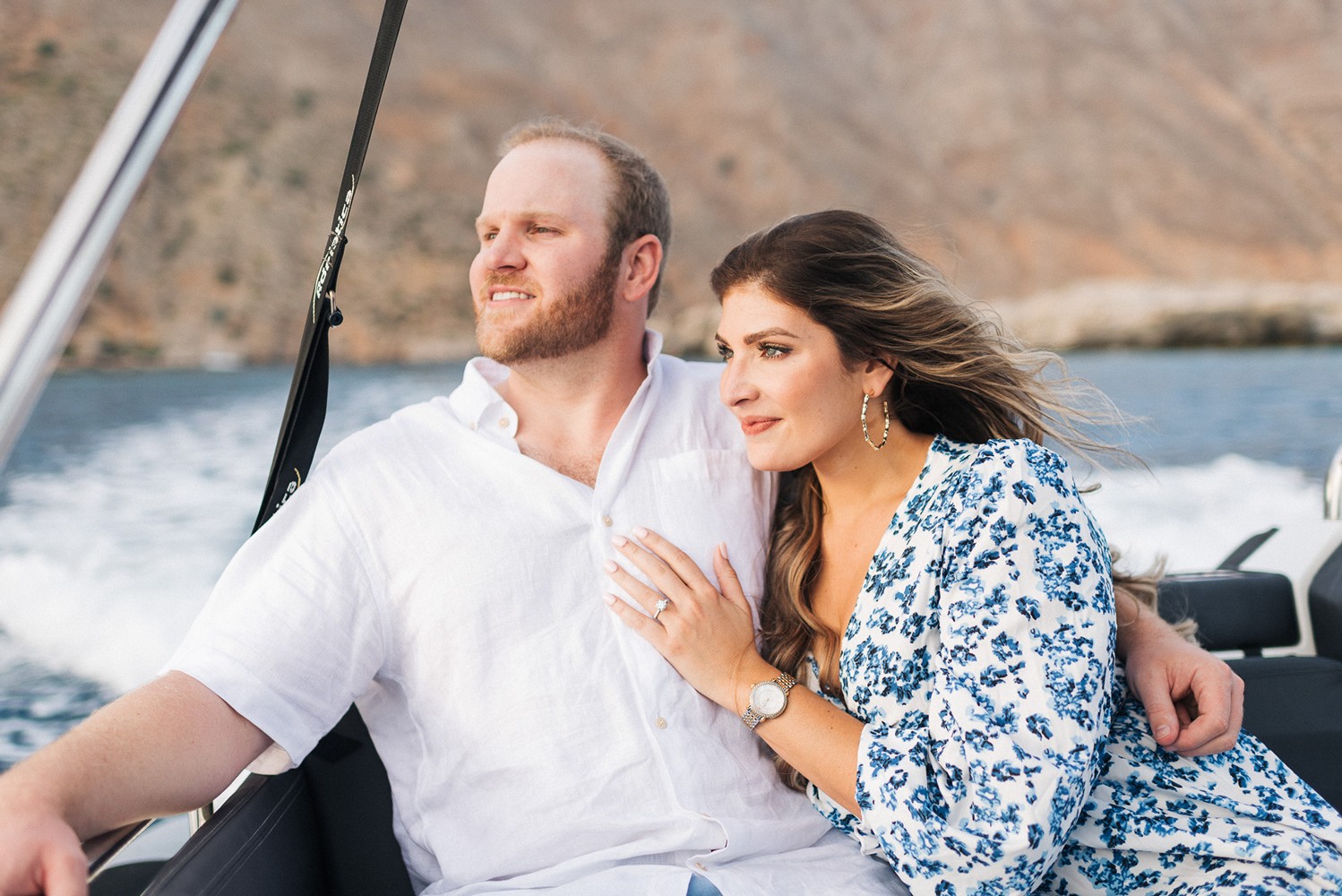 For Kerry it was important that the experience of his Cretan proposal had it all: big boat, wild romantic beaches and luxurious intimacy captured from the very first moment him and his future fiancée sailed away from the harbor.
The couple reached private beach hidden among high coastal cliffs of Libyan Sea where arch decorated with flowers, lavish roses bouquet, premium Cretan wine and local delicacies waited for the couple. Perfect scenery to pop the question. Surprised and mesmerized by the concept, she said "Yes".
Afterwards, the newly engaged couple sailed along the coast, visiting small Cretan fishermen villages, wandering among Greek cutest white and blue houses, climbing the hills of Southern Crete for stunning images of their love story, swimming in the crystal-clear waters of Cretan Sea, ending up their day at the historical chapel reachable only by the sea.
It was a lifetime romantic adventure with exotic twist and home-like aura that Crete has to offer for those in love!