Intimate Same-Sex Proposal In Cretan Gardens
Kalina & Erin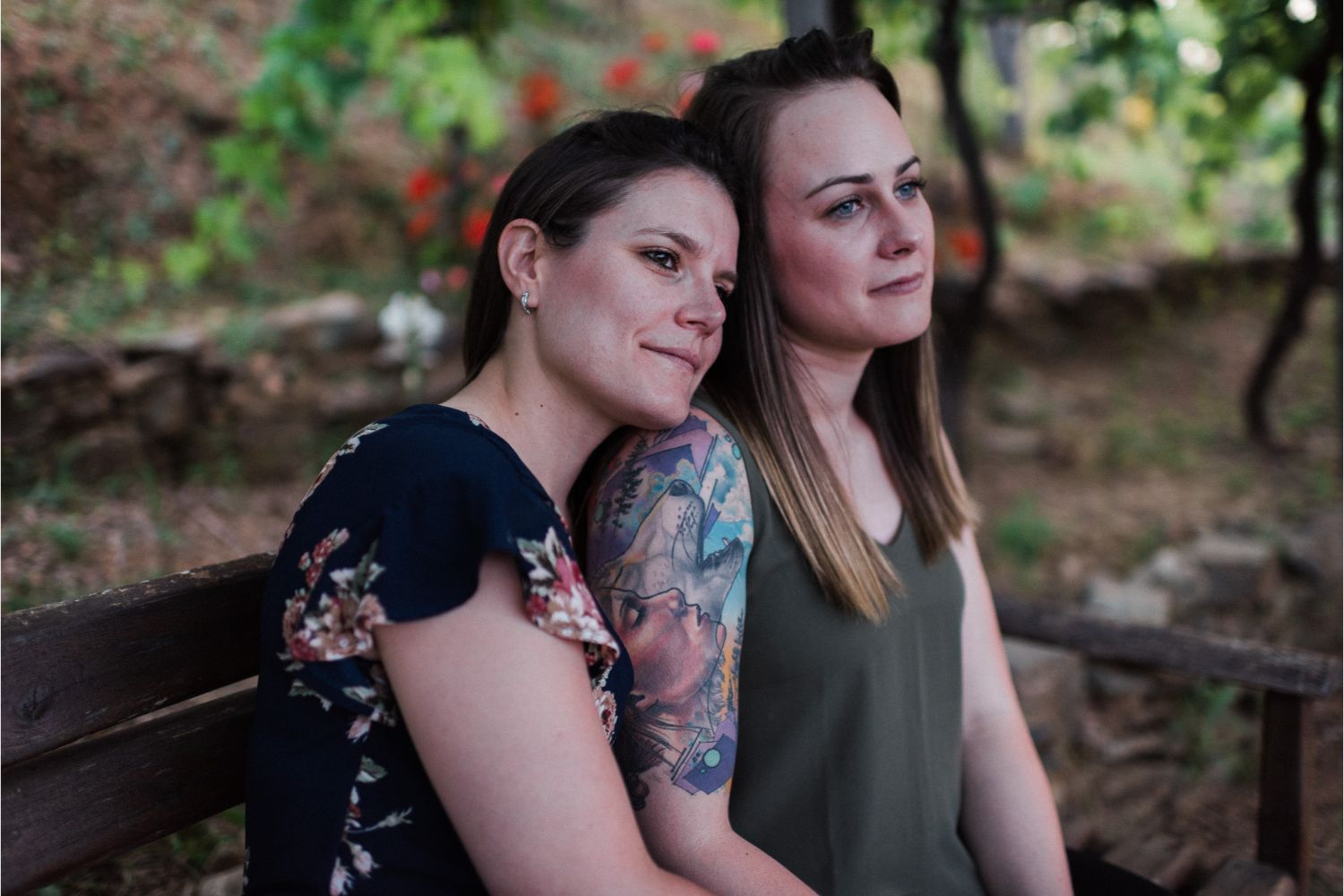 Kalina wanted to pop the question in a beautiful private setting with a unique atmosphere, just for her and Erin. Crete For Love knew just the place! Our team designed this surprise engagement in the beautiful landscape of Exotic Gardens in Chania area.
Several elements of the event were put together to represent the journey Kalina and Erin took to find love and evolve together: personalized stationary, collage with polaroid pictures from their special moments together and a beautiful customized sign where "Love Is Love" is celebrated. Because Kalina & Erin is a live proof of that statement!
The surprise proposal was the highlight of their Cretan adventure. It started with a 4-course dinner to live violin music, great wine and delicious desserts. The photographer Mr. Andreas Markakis, assigned to capture this beautiful moment of the couple, took Kalina & Erin for a walk down the paths of the beautiful Cretan Gardens right before sunset. There, where only the tall exotic trees and the quiet river were their witnesses she popped the big question. Erin said.. YES!
They toasted to this special moment with sparkling wine and moved to the relaxation area, set up by Crete For Love team, where a cute stray Cretan cat kept them company for the rest of the evening…