Mid-Summer Seaside Wedding In Western Crete
Alessandra & Vincenzo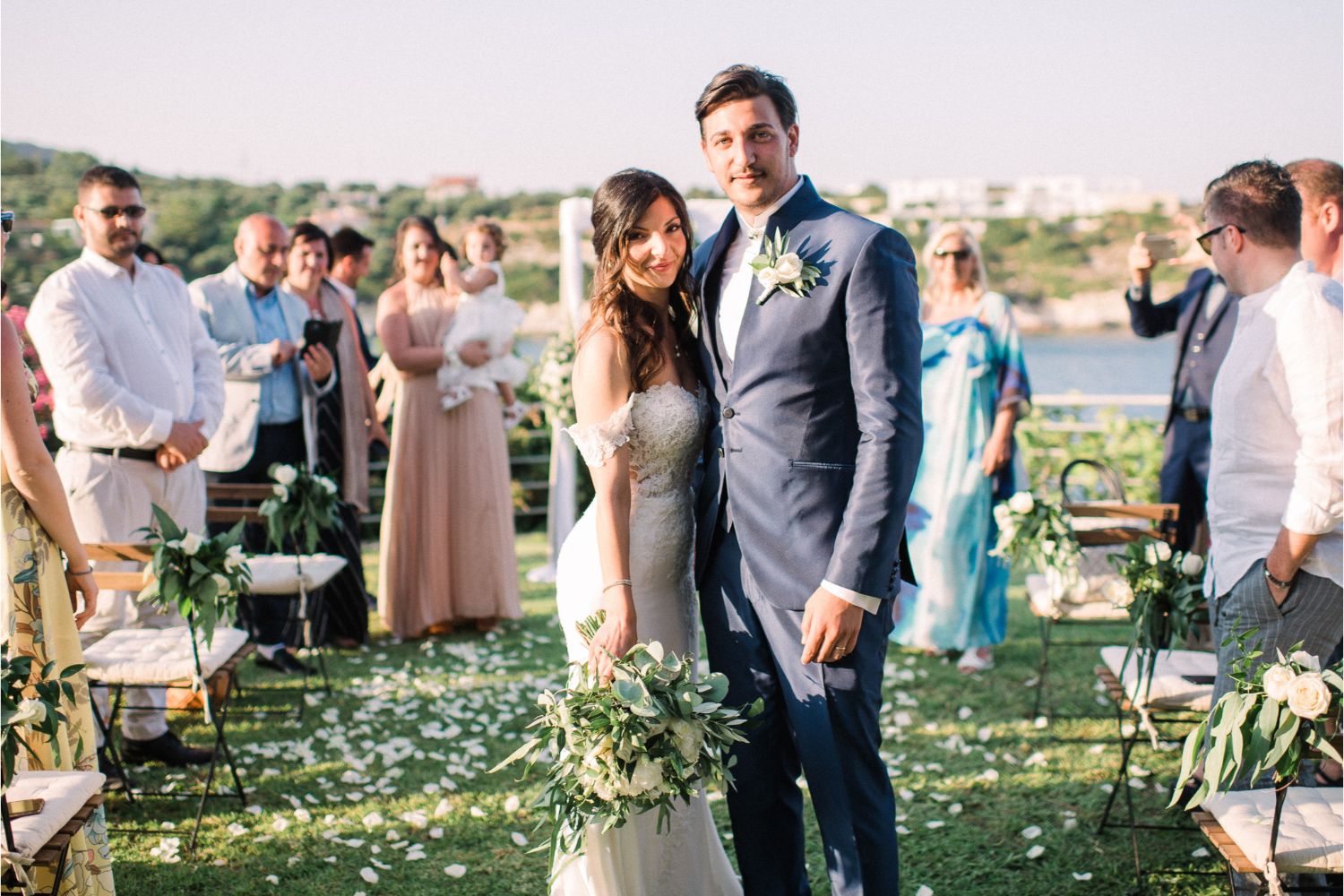 High-school sweethearts Alessandra & Vincenzo dreamt of an intimate yet classy wedding on the seaside of Crete, the island they fell in love with while traveling. The bride and groom envisioned having their symbolic ceremony against the dramatic backdrop of caldera-like scenery with only their closest family to witness the momentum.
The team of Crete For Love scouted for locations to find just the perfect setting that answered the vision of the couple, who were inspired by the landscapes of Aegean islands! The choice of decor was all about clean and classy look with white tones and rich greenery elements that complemented the beauty of Cretan landscapes without overlapping it.
The Cretan seaside ceremony was followed with a cocktail hour, where the newlyweds and their guests enjoyed sparkling wine and little treats over a magnificent mid-summer sunset.
After a photo session in this stunning scenery, the couple and their guests completed this beautiful day in a privately booked restaurant enjoying the excellent gastronomy of Western Crete region.