Boho Cretan wedding at the Sea and Winery of Crete
Grace and Jacob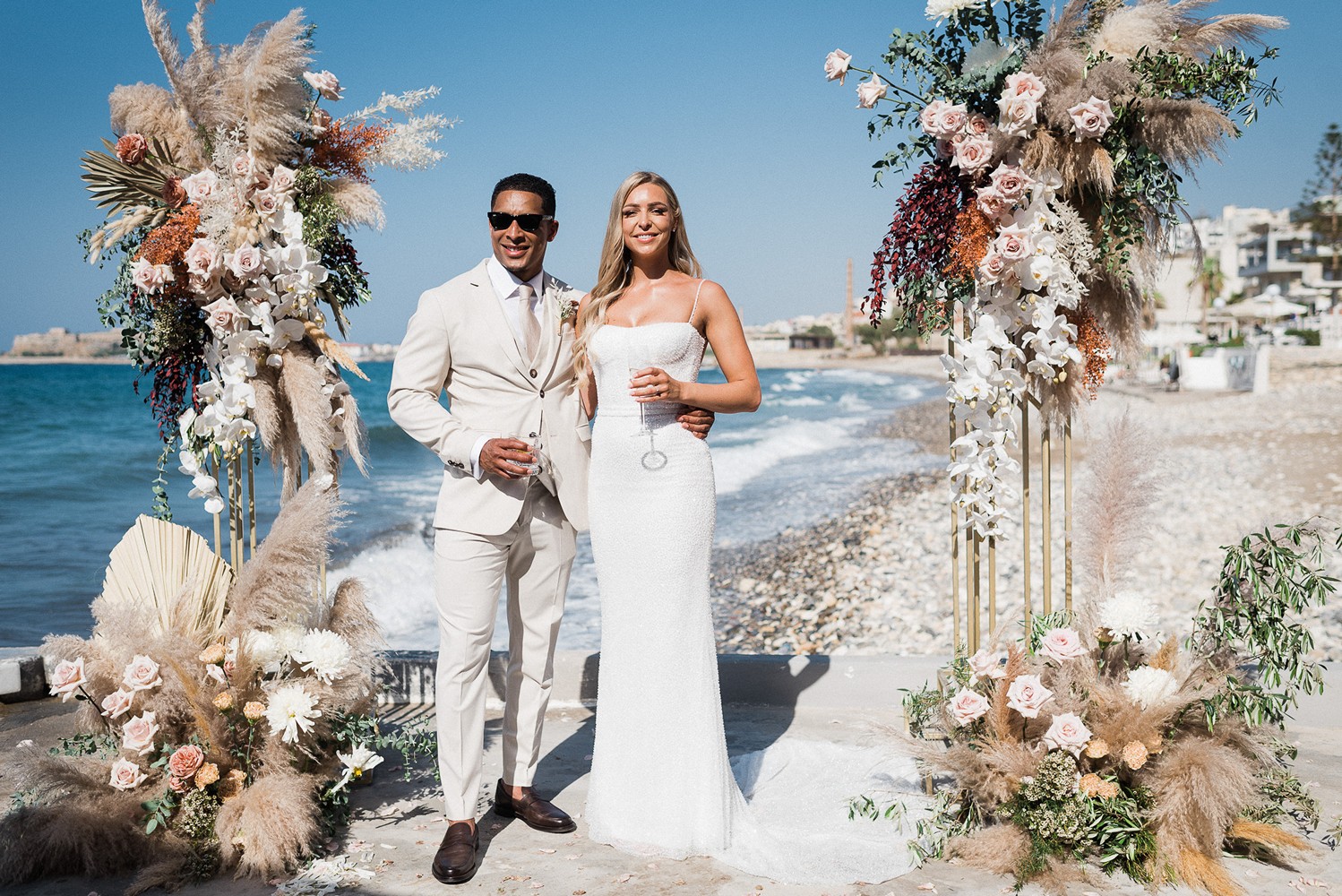 It was the couple's priority to introduce their guests into the most ultimate Cretan experience.
They wanted the wedding connecting sea and inland of this special Greek island. They wanted it to be modern and funky with great local food and wines from the Cretan winery.
In this manner, we set the ceremony at the cozy boutique hotel veranda overlooking Old Town of Rethymnon. Cocktails and canapes were served right after the heart touching ceremony attended by hundred of guests from all over the planet Earth.
Just a short drive away, heavy wooden tables under the festoon lights strings were ready for the wedding party at the local winery.
Pampas and olive twigs provided the looks of boho chic, mixing nature and modern trends for the best destination wedding results.