Class & Elegance Of Same-Sex Beach Wedding In Crete
Rachel & Lindsay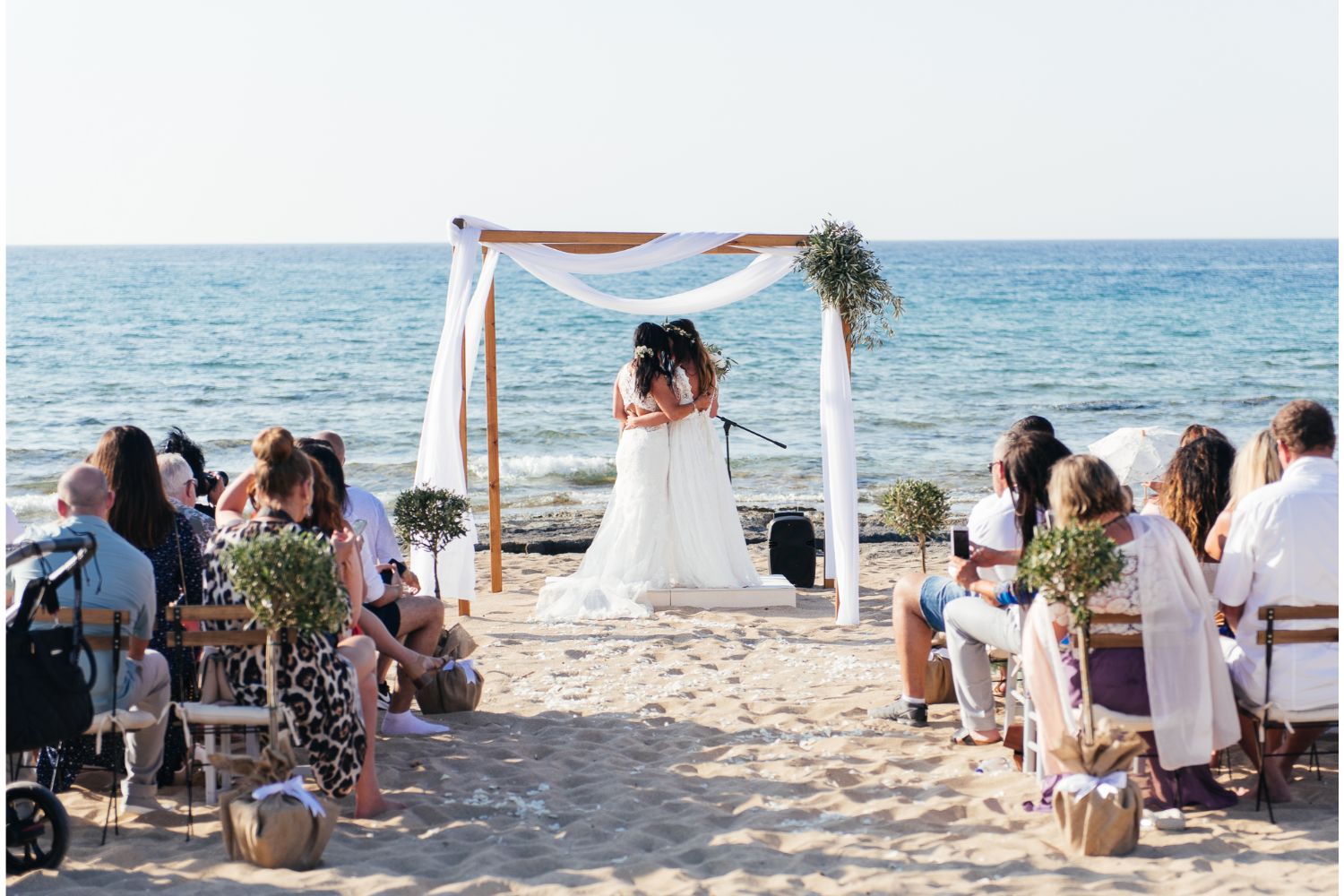 Rachel & Lindsay knew one thing – they want their symbolic wedding on the beach to be beautiful, classic, romantic, elegant. Having two charming brides to inspire us, this goal was not that hard to achieve!
Excited with our work and experience, this couple completely trusted our expertise in the choices for wedding decor, beach ceremony location and selection of vendors. Following the vision of their dream wedding, the team of Crete For Love created an image with eclectic wedding decor. The dominant classic white fabrics intertwined with the touches of green, brought in by the signature Cretan olive twigs. An impressive 4-legged wooden arch and playfully mixed chairs for the guests embraced the space of sandy beach for this unique ceremony. The bridal bouquets were made of the dazzling white peonies and came as a true statement of femininity and elegance.
Having visited Crete before, that didn't leave them indifferent (of course 😉), Rachel & Lindsay knew well to combine the best of the region – the crystal blue waters by the white sandy beach with the historical beauty of the Old Port of Chania. After wedding ceremony on the beach, the newlyweds and their guests went on to celebrate this union with local Cretan food over the view of Chania's Old Town and its impressive Light House.