Intimate Worldwide Wedding In Crete
Christina & Oryan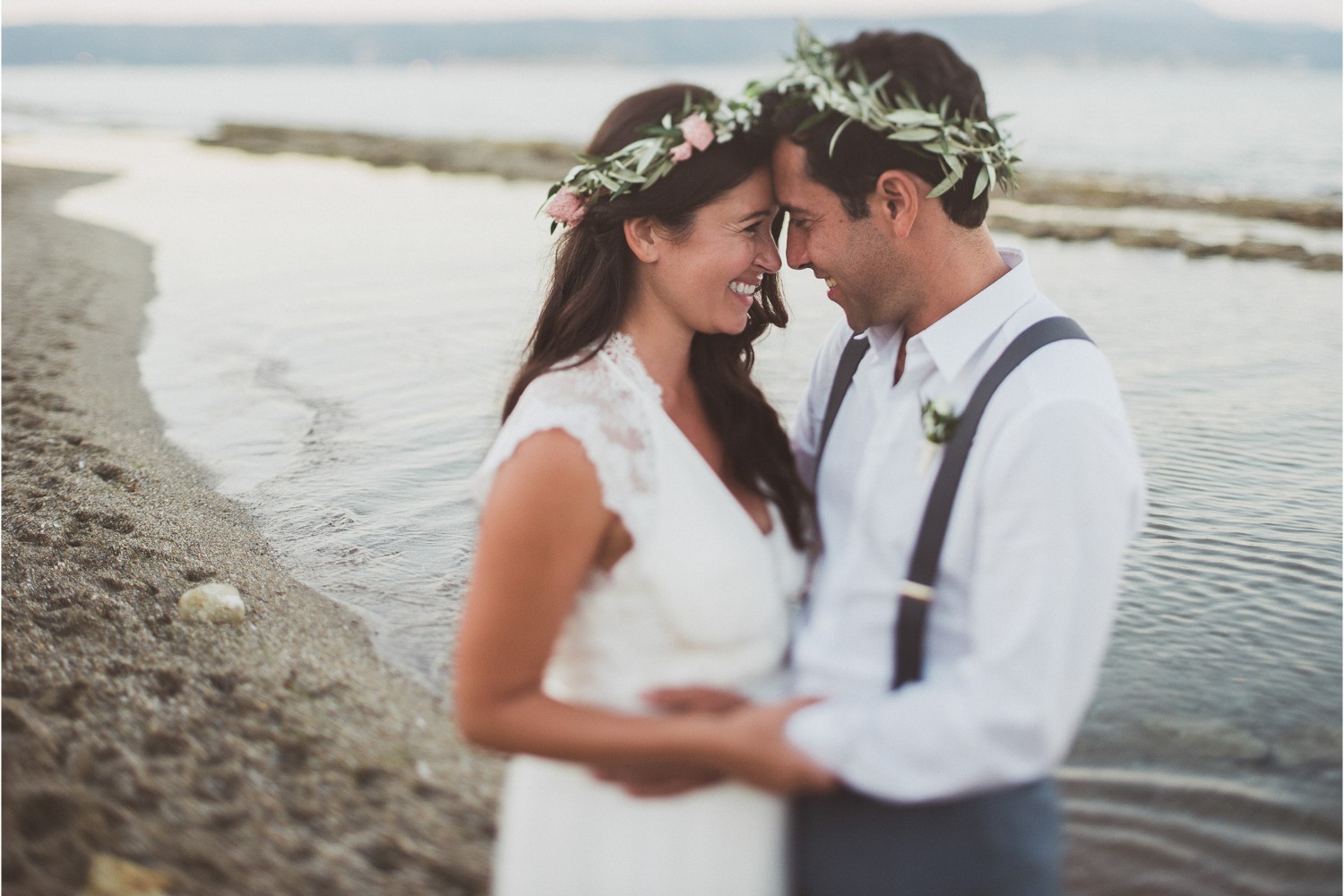 For Christina & Oryan, Crete & its picturesque Chania area became an ultimate choice for their Mediterranean destination wedding. Easy to reach, their Cretan destination wedding connected family and friends from the States, Italy, Cyprus & Israel. Mixture of cultures, customs and languages made their beach ceremony & wedding reception in private villa amazingly pleasant and not boring experience!
Nothing was missing. There was chuppah, head bands made of olive branches, smashing the glass with Dolce&Gabbana shoe, fresh fish for dinner and hot loukoumades for dessert. Bride arrived on the donkey and guests danced their Zorba the Greek right in the villa pool.
That was a fun destination wedding to be! Opa!