Small Seaside Wedding In Crete
Monika & Domas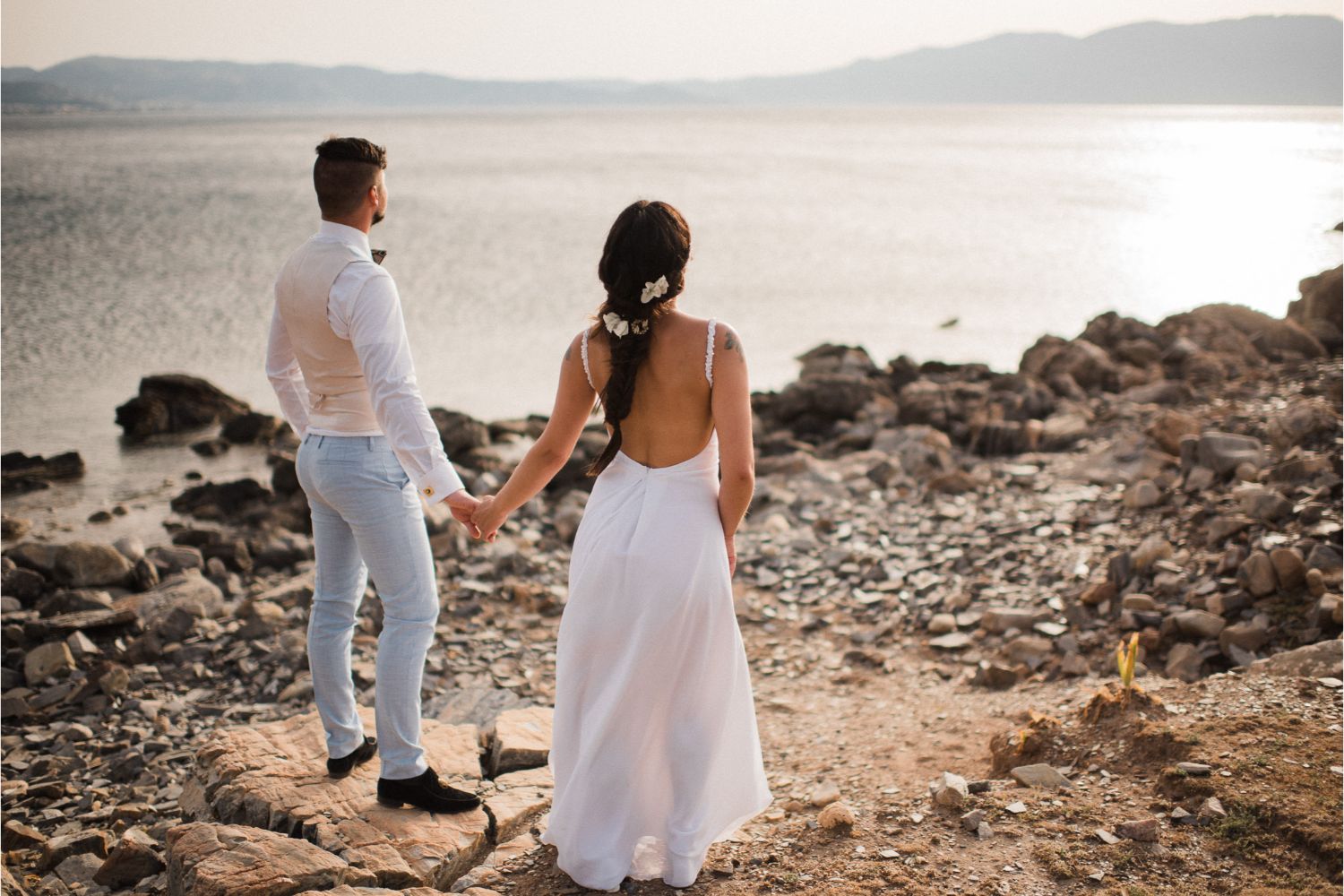 One of the perks of wedding planning is meeting interesting people from around the world. Monika & Domas were yet another unique couple we had the pleasure putting together a wedding for!
Monika, with her amazing energy and Domas who works in the fashion industry had a special vision for their Big Day. They wanted an intimate but exotic destination wedding on the seaside – with the timeless view of the ocean minus the sand in their shoes 😛 Crete appeared to be the obvious choice, after they contacted Crete For Love, for their dream seaside wedding scenery!
The bride & groom wanted to share this special moment with their dearest ones. To honour everyone joining them in this special trip, and fully enjoy their Cretan wedding experience, they rented a villa where the two families stayed together for a week. For the civil ceremony and the wedding dinner, they picked an one-stop seaside venue to make the most of their Big Day by saving on transfers between locations. After a touching ceremony, the guests mingled and enjoyed a cocktail, while the newlyweds had their "Mr & Mrs" photo session on the beach, over a dramatic sunset Crete is so blessed to offer! The bride in her ethereal high-cut dress and the groom wearing a baby-blue suit looked stunning against the wild nature of the island.
Following, wedding dinner was a real abundance of delicious local food and wine that made the intimate seaside wedding of Monika & Domas truly complete!