Beach Wedding In Crete, Where Rustic Met Elegance
Julia & Max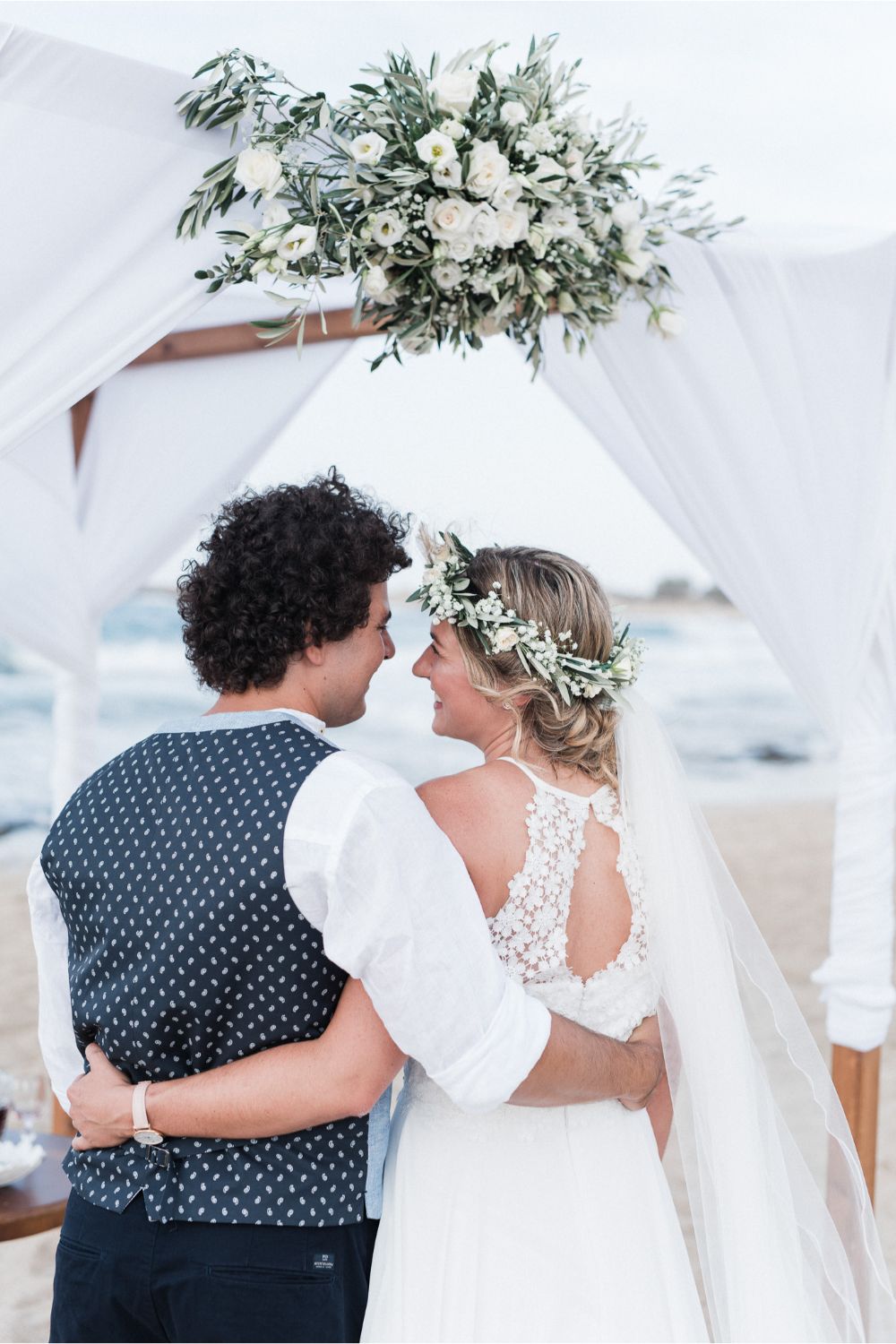 Beach wedding was Julia's ultimatum. Under Southern sun and barefoot was the only way to go for her. Of course, Max accepted the challenge without thinking twice!
The couple invited their closest friends and family to live with them the beautiful experience of destination wedding in Crete. The gentle charm of Julia & Max and the surroundings of wild Cretan landscapes that made it event more vivid, was an interesting fusion that inspired us to design this beach wedding within the unique combination of elegance and rustic.
This playful mix is traced through every detail of Julia & Max's symbolic wedding in Crete: the lavish decorations made of olive twigs and the weightless white fabrics, the classic wooden arch and "ride down the aisle" on a Cretan donkey, the artistic customised wedding stationary and family-style wedding dinner at a local seaside taverna.
Once again, Crete For Love has created a unique wedding atmosphere and style, inspired by Julia & Max in its entirety and meant just for them…