Romantic Family Elopement in picturesque Chapel
Hannah and Benjamin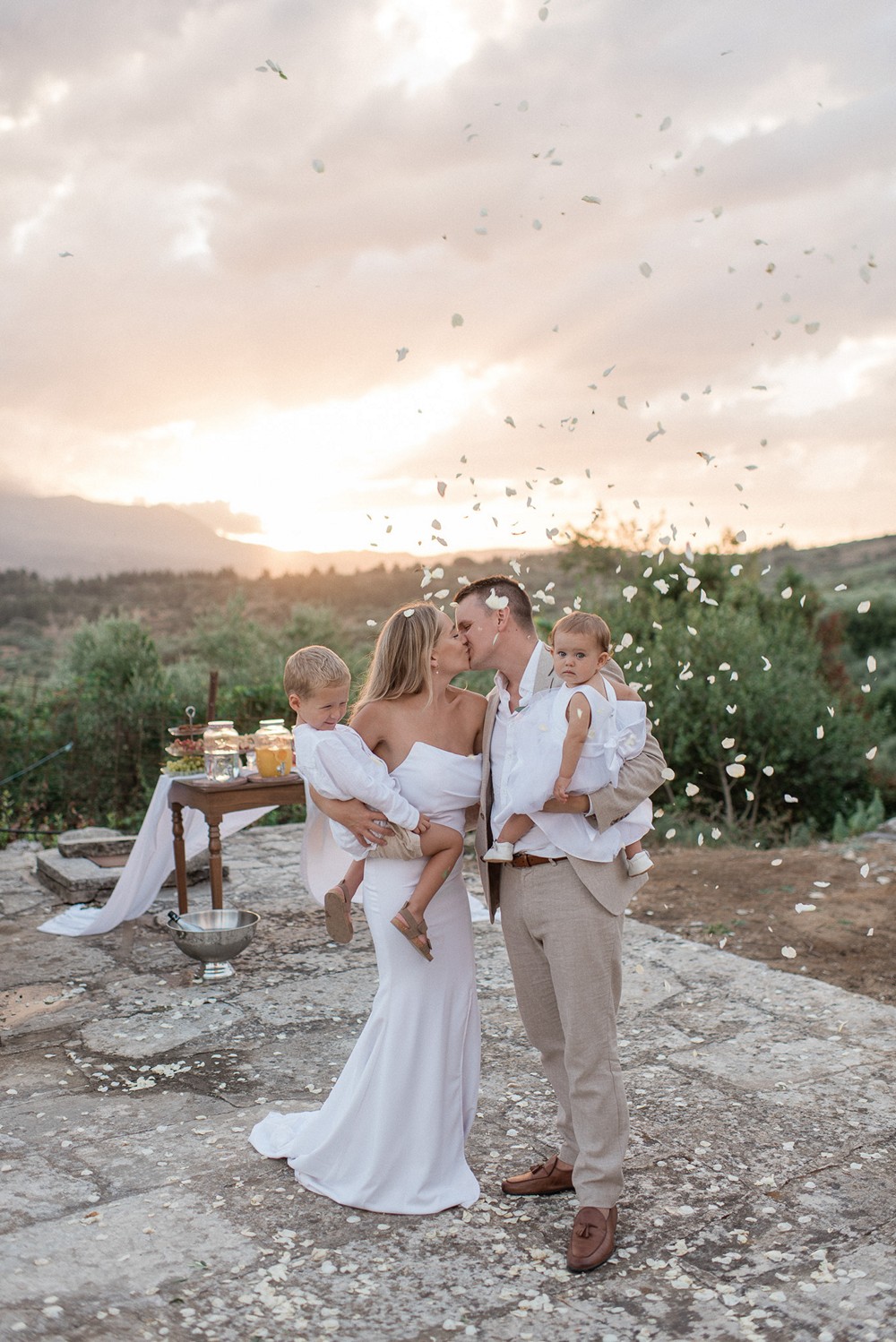 At the yard of a historical and picturesque chapel nestled among the Cretan mountains and olive groves, Hannah and Benjamin exchanged their vows as a testament to their unconditional love.
They traveled all the way from the UK with their two kids and despite some difficulties, they managed to make their special day look like a fairytale.
Despite the few raindrops that fell before the ceremony as a sign of the early fall weather, once the ceremony began, the scenery was astonishing with a few clouds in the sky, as if nature was preparing to celebrate the love of Hannah and Benjamin!
With their two children by their side, the chapel area filled with love and happiness.
While Hannah was making her way down the aisle, her eyes locked onto Benjamin's, who was standing there with their two children. Both were more than ready to exchange their vows and have as witnesses the beautiful symbols of their love, their children.
The ceremony was filled with laughter and tears, as they exchanged their heartfelt vows, promising to love, cherish and support one another through all of life's trials, difficulties, and happy moments.
The decoration of the chapel and the yard of it was simple yet elegant with olive leaves and white roses which created an amazing color palette combined with the Cretan nature and the colors of the bride and groom's clothes.
A big wooden table with drinks, a customized wedding cake and delicacies from Crete stood in the yard of the chapel after the ceremony, adding an extra elegant and colorful touch to the palette of their elopement!
In the soft, golden light of the sun at the chapel, the newlyweds took some amazing photos which will always make them reliving that magical day, a beautiful reminder of their unity of their hearts as one.