Stunning Elopement In Western Crete Winery
Kat & Joe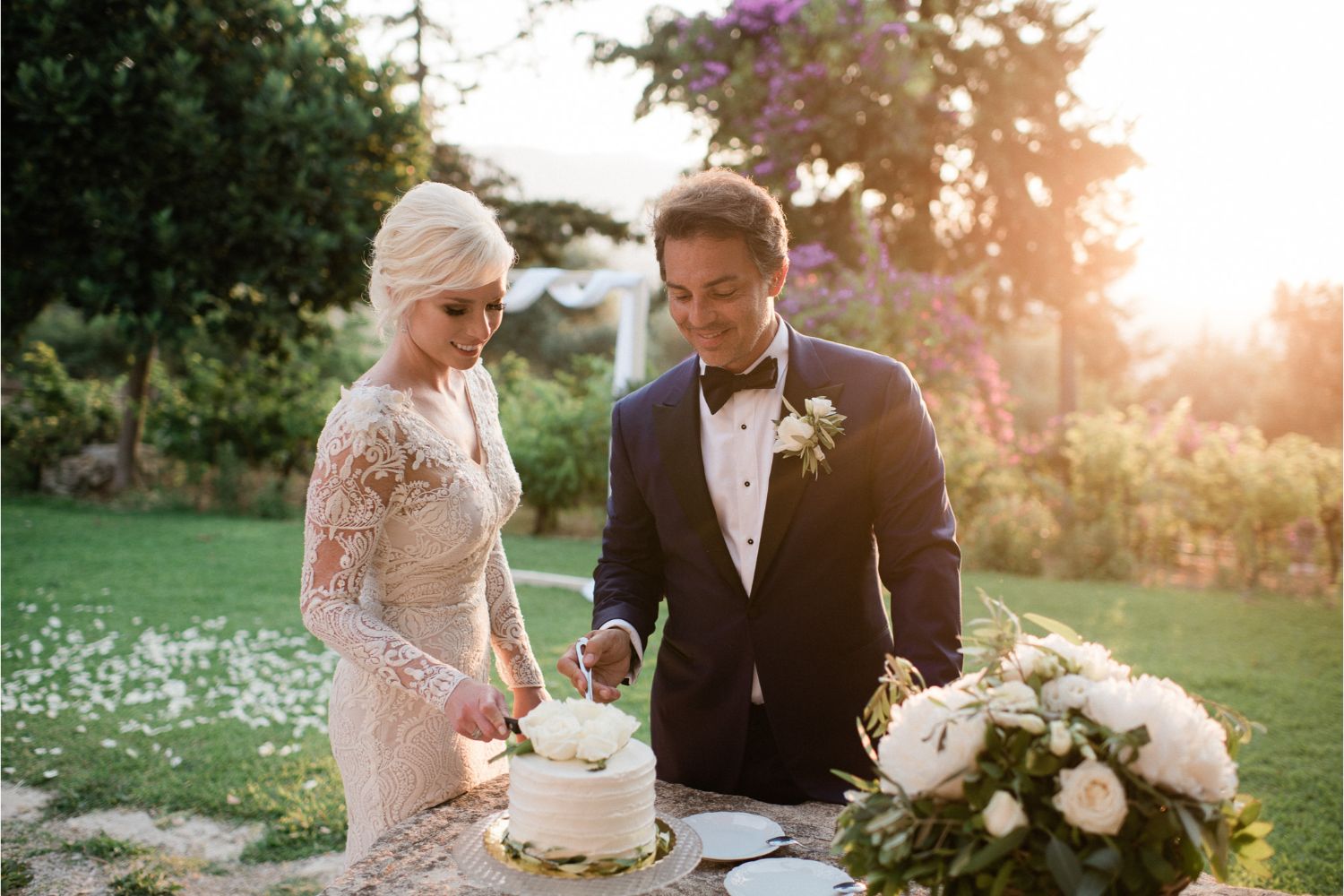 Kat & Joe: the couple that stole our hearts! In desire to keep this sacred moment between the two of them, they found Crete For Love that turned their dream of an intimate destination elopement into reality. With Joe involved in wedding industry himself, the process of planning their Big Day was ever more thrilling for our team!
The wedding day of Kat & Joe started with exciting preparations, captured with professional photographic coverage. It was followed by a little adventure around Chania, where the bride and groom enjoyed the stroll observing the timeless beauty of Venetian Harbour.
The elopement ceremony of Kat & Joe took place in the courtyard of rustic Cretan winery. Decorated with lavish greenery and tender peonies, this ceremony area provided the soft organic environment that underlined the charisma of the bride and groom. In their vows, Kat & Joe reminisced on the story of their love, how they met and got to become the most important people in each others lives. After this intimate moment, they were left to enjoy the wedding dinner and wine tasting under the grape vines. Just the two of them.
The combination of Chania Harbour and Cretan winery came together into an exciting elopement adventure for Kat & Joe, a beautiful start of their life as Mr. and Mrs.