Elegant Elopement At Historical Chapel In Western Crete
Fanny & Julien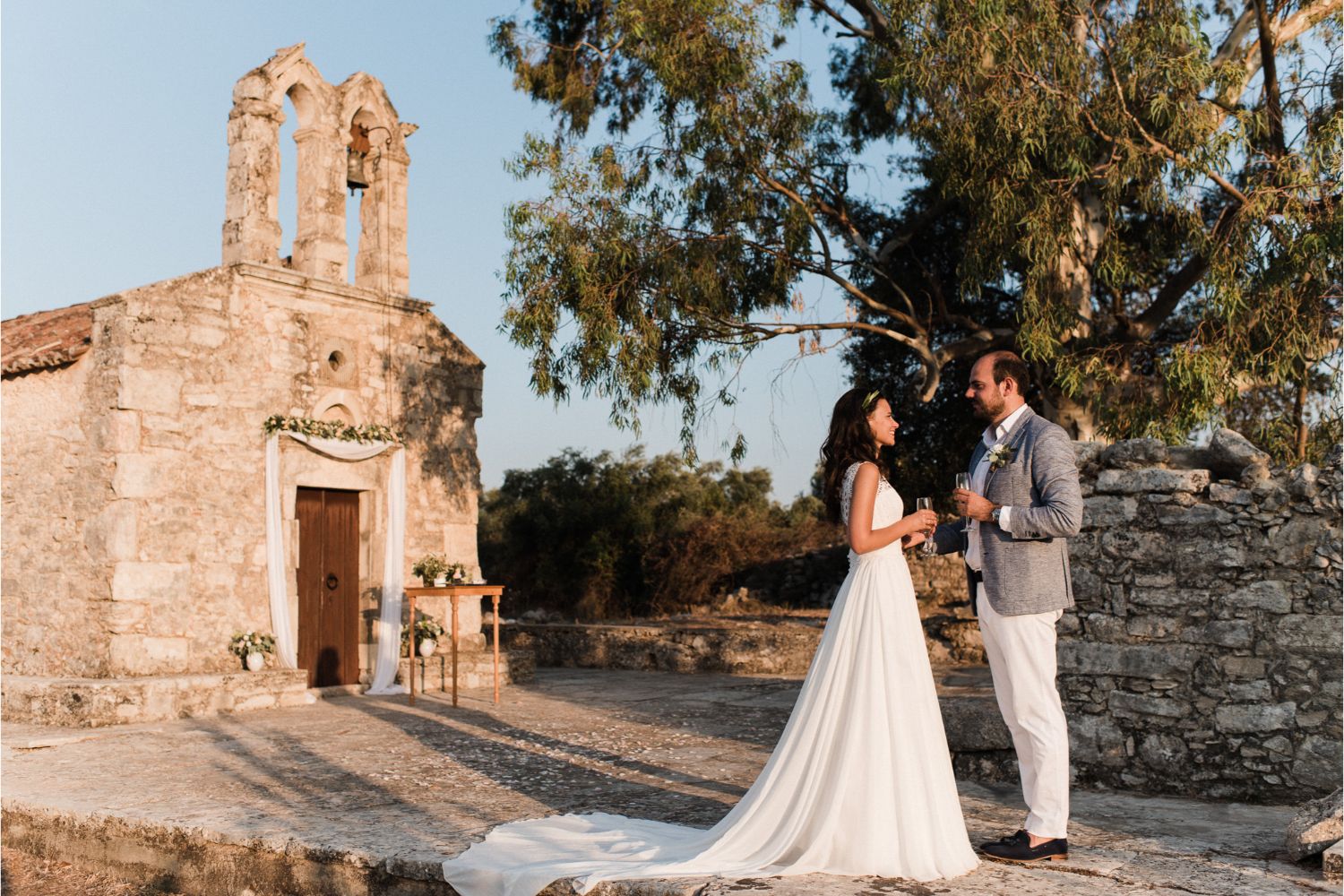 Fanny and Julien are one of those sweetheart couples. They met through work and not before long realised that they were meant for each other! Fanny & Julien felt very special about their connection, and this is one of the reasons they have decided to keep the moment of tying the knot only to themselves. Elopement it was!
Once that was established, the next step was to find that perfect wedding destination, where they not only start a new chapter of their lives but also see it as a traveling adventure and make memories for life. The future bride and groom considered many options around the globe until Crete came into the picture. It was exactly the place they were searching for all along!
And here they were, Fanny and Julien in the roles of bride and groom, finding themselves at a rustic historical church on a beautiful August day, surrounded with Cretan olive groves. She was wearing an elegant bridal dress with intricate lace detail, he was wearing a tasteful summer suit and a beaming smile.
To match the couple's charisma, we have chosen decoration in a style of refined and minimal classics: white fabrics and a lavish greenery and flower garland for church entrance, vases with flower compositions, bridal bouquet and groom's boutonniere made of eclectic and tender seasonal flowers.
After the ceremony, the newlyweds enjoyed their sparkling wine and a romantic picnic that offered variety of Cretan delicacies. The bride and the groom concluded this beautiful day with a stunning customised wedding cake, gazing at the dramatic full moon, the one you can only see in August in Crete.