Family holidays to Crete set the stage for a glamorous sea side wedding
Faye and Sion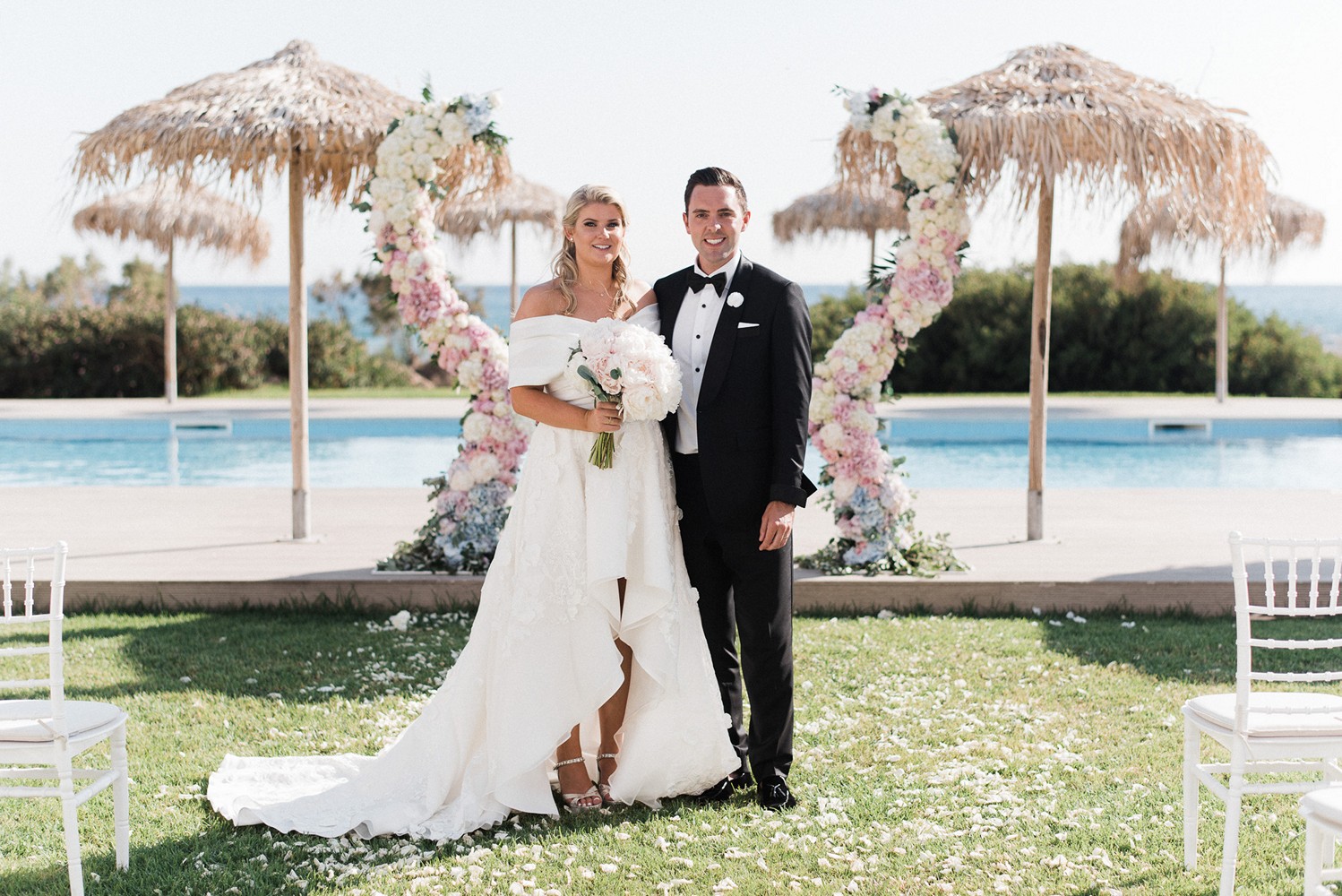 A long family history of visiting Crete brought this couple from the fast moving world of Dubai to the exotic south side of Crete. Our beautiful bride has spent most of her childhood family holidays on Crete, so when the time came for a destination wedding, there was only one place on the list. Crete!
This pool side ceremony had everyone at attendance in awe. Looking out at the Libyan sea on a hot summer day, the guests under the shade of custom made hand held umbrellas witnessed the couple show the world their love for each other. Black tie formal wear was the dress code for the gents, glam and stylish details made this bride stand out on a league of her own. Rose petal aisle, refreshing cocktails and a live acoustic set was the just the start for this glamorous summer wedding.
The night went on below a historic Venetian fortress with the best views the south has to offer. The personal touches kept coming as the guests were greeted with cocktails, neon party signs and the DJ playing all their favourite tunes. Traditional Cretan food and hospitality made their own statement with fresh home grown organic products for our guests.
This couple chose Crete, or did Crete choose this couple?  The exotic south side of Crete has that answer. History, romance and childhood memories made this elegant wedding one for the books.