Bohemian seaside elegance
Catia and Joao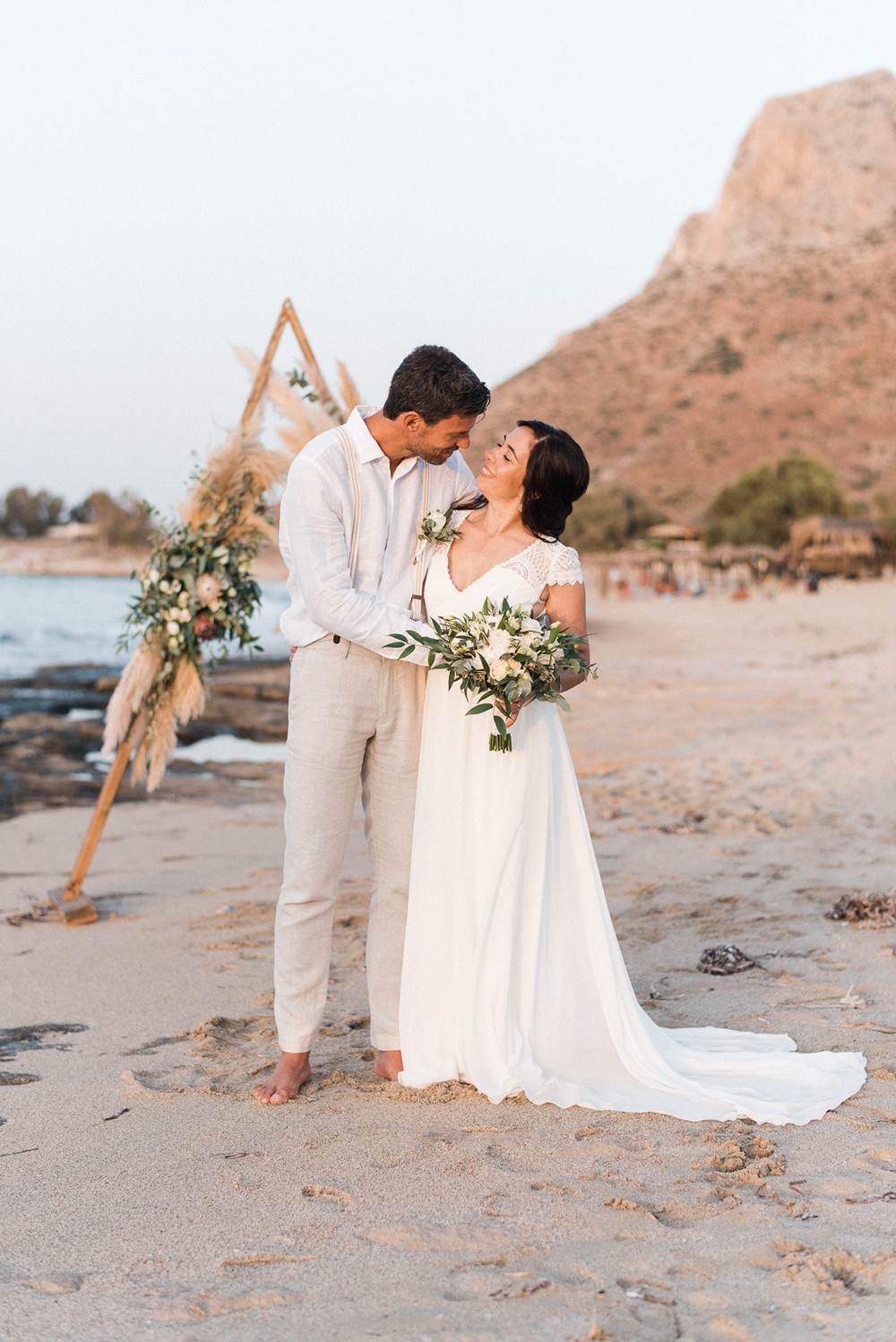 From Portugal to the breath taking sandy seaside of Crete. Two beautiful people brought their friends and family to Crete to seal the deal on the sea front.
Relaxed calming colours of olives and fluffy pampas grass blended with the bohemian atmosphere of the area and made this stylish ceremony of micro wedding an envious occasion.
A drinks reception with the sun setting on the horizon and watching the happy couple walking along the seaside getting their feet wet is one of the reasons why we love what we do.
Not mentioning seafood dinner at the best of local seaside taverns! Feast for your senses to feel the best of Greek wedding.