Autumn-Inspired Rustic Villa Wedding In Crete
Elina & Andrius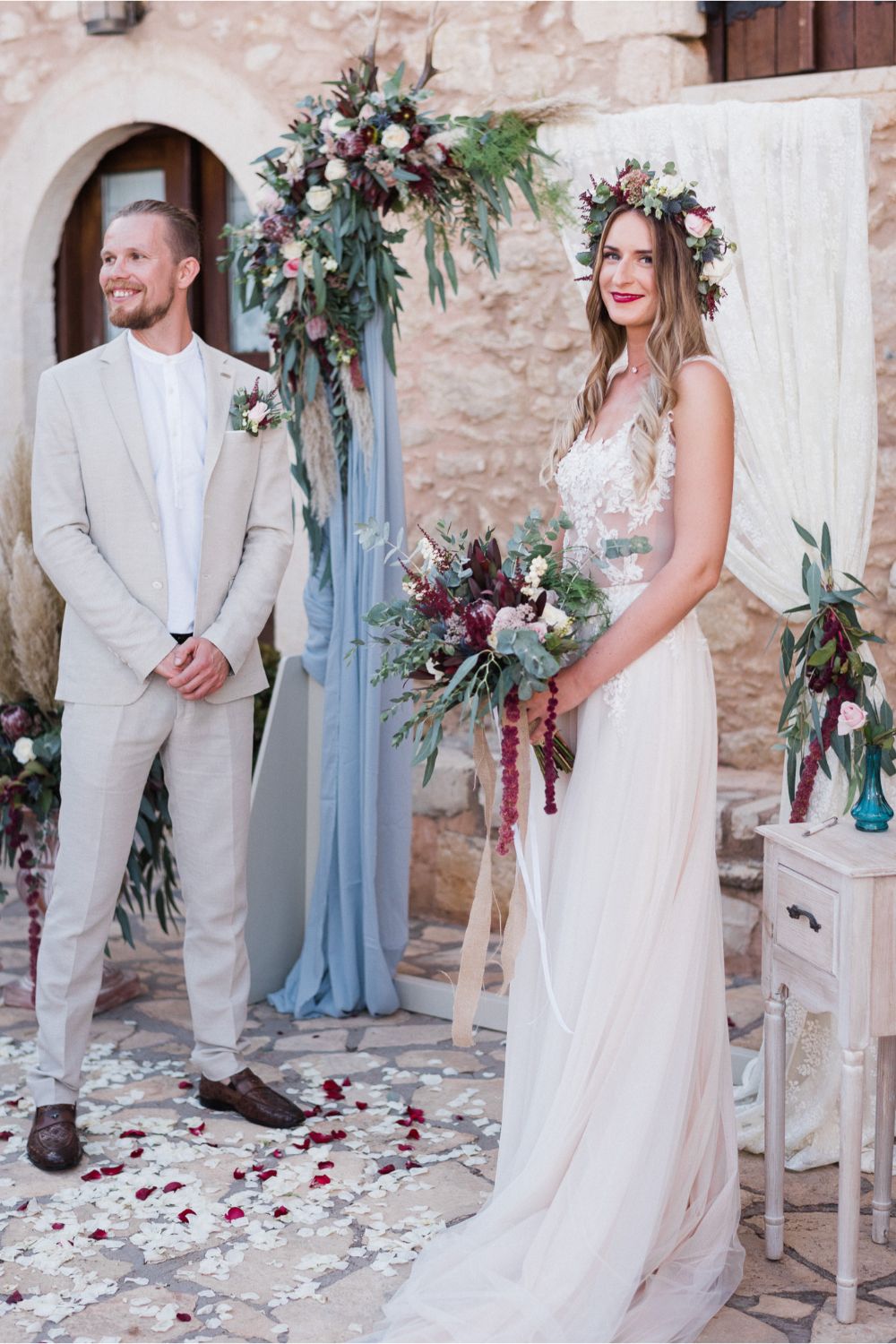 This small wedding took place in September; beautiful month for Crete when the sun is golden and the air is full of aromas. Elina and Andrius, a couple from Ireland with Latvian and Lithuanian backgrounds, have picked a gorgeous spacious villa for accommodation, as well as the ceremony itself.
Andrius being a successful photographer and Elina with her exquisite taste had a vivid idea of how their dream wedding should look like: rustic and tasteful, unique and atmospheric. From stationary to photography – everything was top notch and thought-through.
The photos below reveal that a beautiful dream was turned into an ever more fascinating reality.