Floral beach wedding with modern Greek reception
Katie and Lee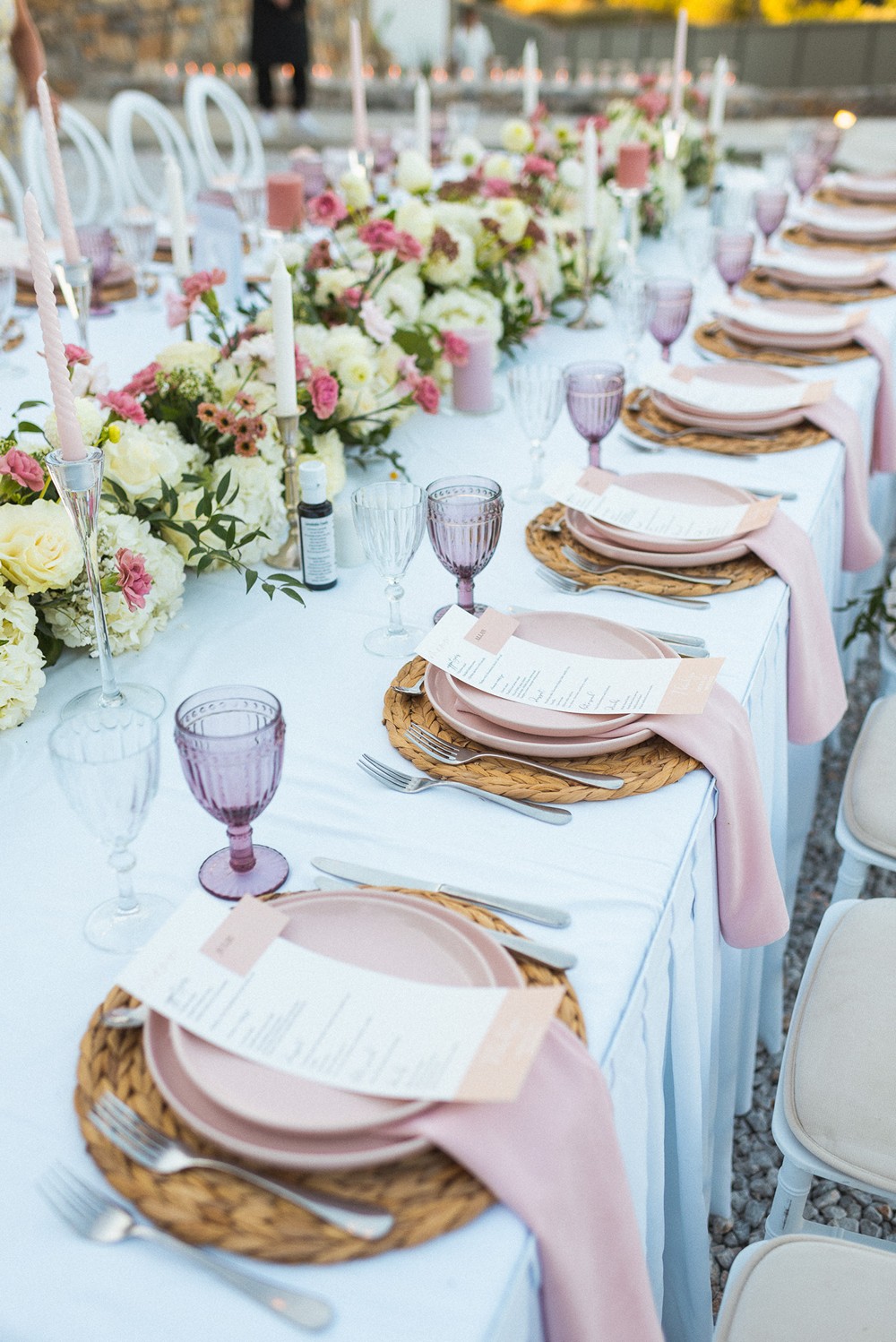 It was a must for the couple to host their ceremony on the sandy beach. Long coast with crystal blue waters was their vision of the romantic wedding, upgraded with lots of flowers and proper drinks accompanied by the finger food service.
Katie was into beautiful and lavish details, taking care her intimate wedding has its all to enjoy Crete and the island experience.
Although the initial plan included monochromatic palette, the bride trusted us with coral touch to make this late September wedding look bright and truly summerish. And so the weather followed.
It was warm and vibrantly sunny as if the Cretan aura knew how to enrich the visibility of this wedding color palette.
Classy arch with rich floral garland and standing flowers for the chairs stood out from the blue Aegean Sea thanks to grand coral peonies and fluffy white hydrangeas.
Two signature cocktails and Cretan delicacies were offered during the portrait hour on the beach.
For their reception, the couple trusted our taste and decided on the brand-new cozy event venue – Markakis Estate – hidden gem at the olive groves valley of Embrosneros village. The Estate's spacious yard hugged the dinner table with its minimalistic surroundings and spectacular rock lit up during the night hours.
Wide long table covered with thick flower garland and ambient candles decorated the wedding dinner. All in soft blush pink like the elegant wedding stationery and glassware.
The couple cut their cut with a Greek white chapel at the background and danced under the sky of festoon lights till their guest departed and they stayed in the private villa of Estate for their mini honeymoon.