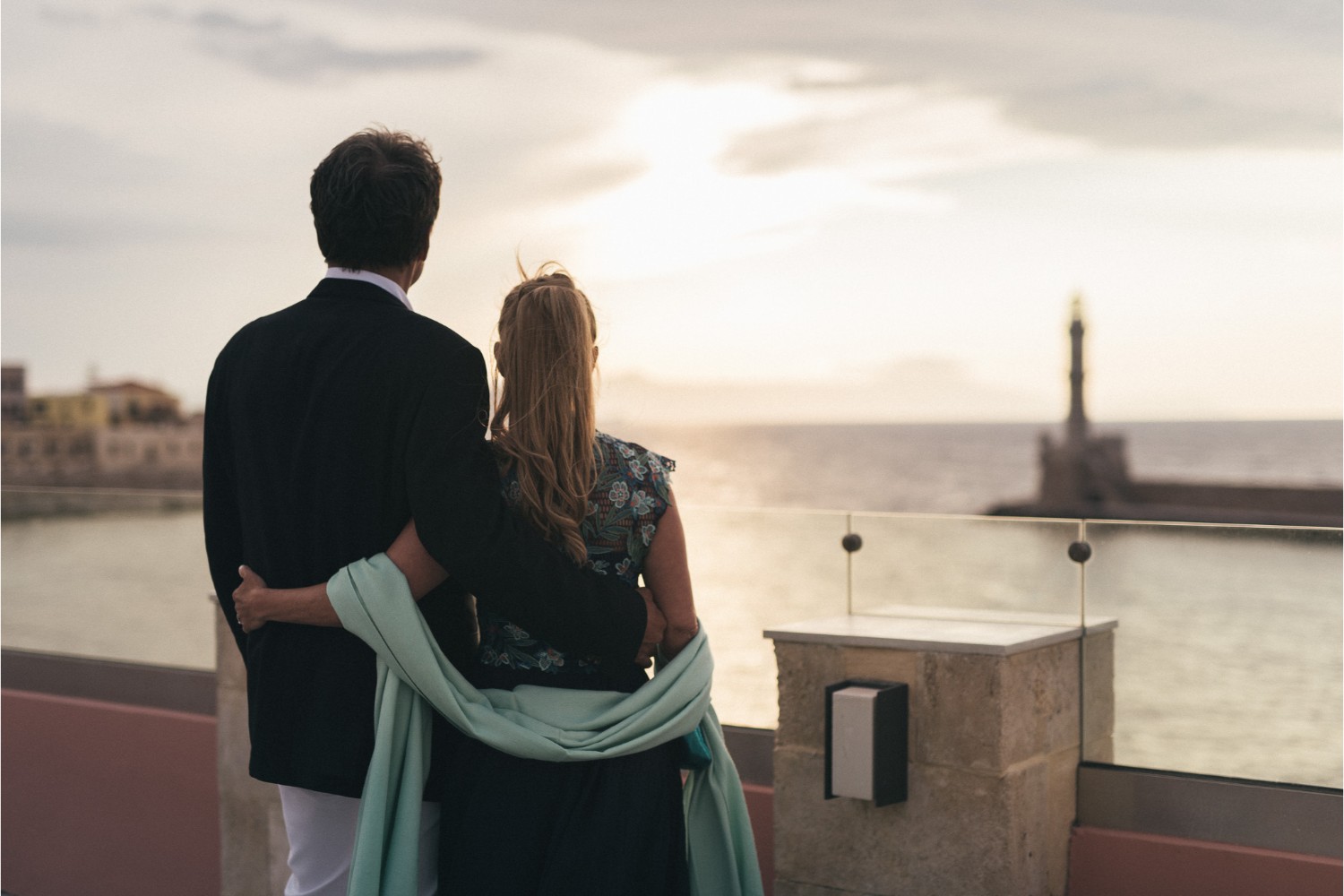 As both of us are sailors, it naturally came to our mind to renew our vows on a boat and we found the perfectly safe and romantic harbour of Chania to do so.
We invited our family and friends from all over the world to witness our ceremony on the boat, enjoy an exquisite dinner on the harbour side and party with us in a charming bar.
The next day, we all enjoyed an amazing brunch on a beautiful beach location 30 minutes from Chania.
But these events could NOT have happened so smoothly and flawlessly without the outstanding support from Anna and her team @creteforlove and we cannot thank them enough for being responsive, full of excellent suggestions, flexible and extremely nice.
They certainly greatly contributed to making these two days memorable on all fronts! Thank you thank you!