Boat Vow Renewal On Chania Harbour
Tanya & Roberto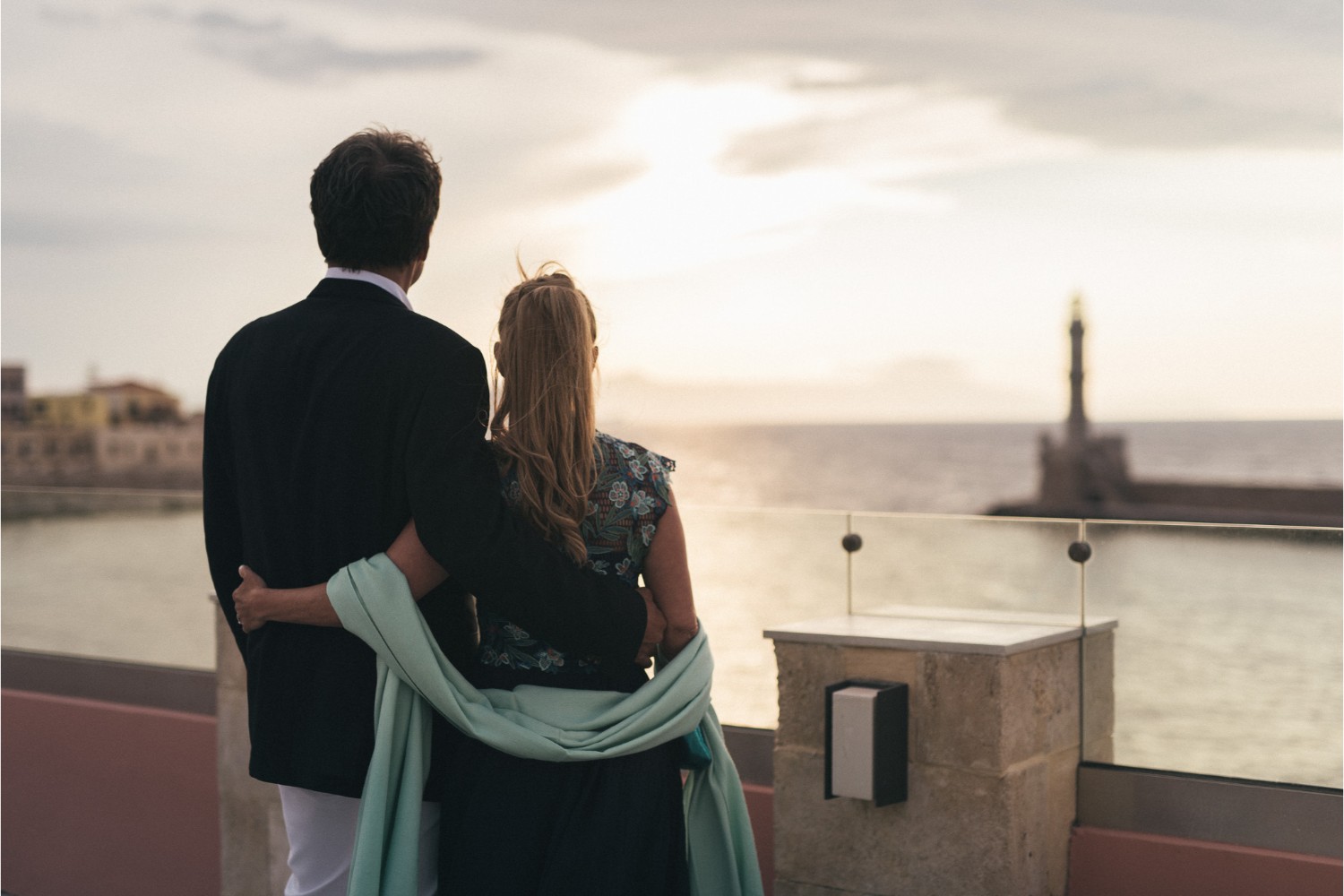 It was a year ahead of their chic boat vow renewal, when we met Tanya & Roberto at the little bay of Chania. Later on, this place became their post-wedding brunch spot, but the ceremony must have taken place only in the heart of Chania Old Town!
Chania and its picturesque port, it was a love at first sight for our couple.
Tanya and Roberto anchored their boat "Knotty Girl" right in front of Chania light house where their guests from Paris, Geneva and Italy enjoyed a spectacular vow exchange conducted on the private boat.
Lavish dinner with a twist of Mediterranean cuisine followed and the night ended in a historical café-bar with DJ and signature cocktails of Chania.
These were two days of celebration with lots of delicious Cretan food and elegance that only Greek island such as Crete can offer!