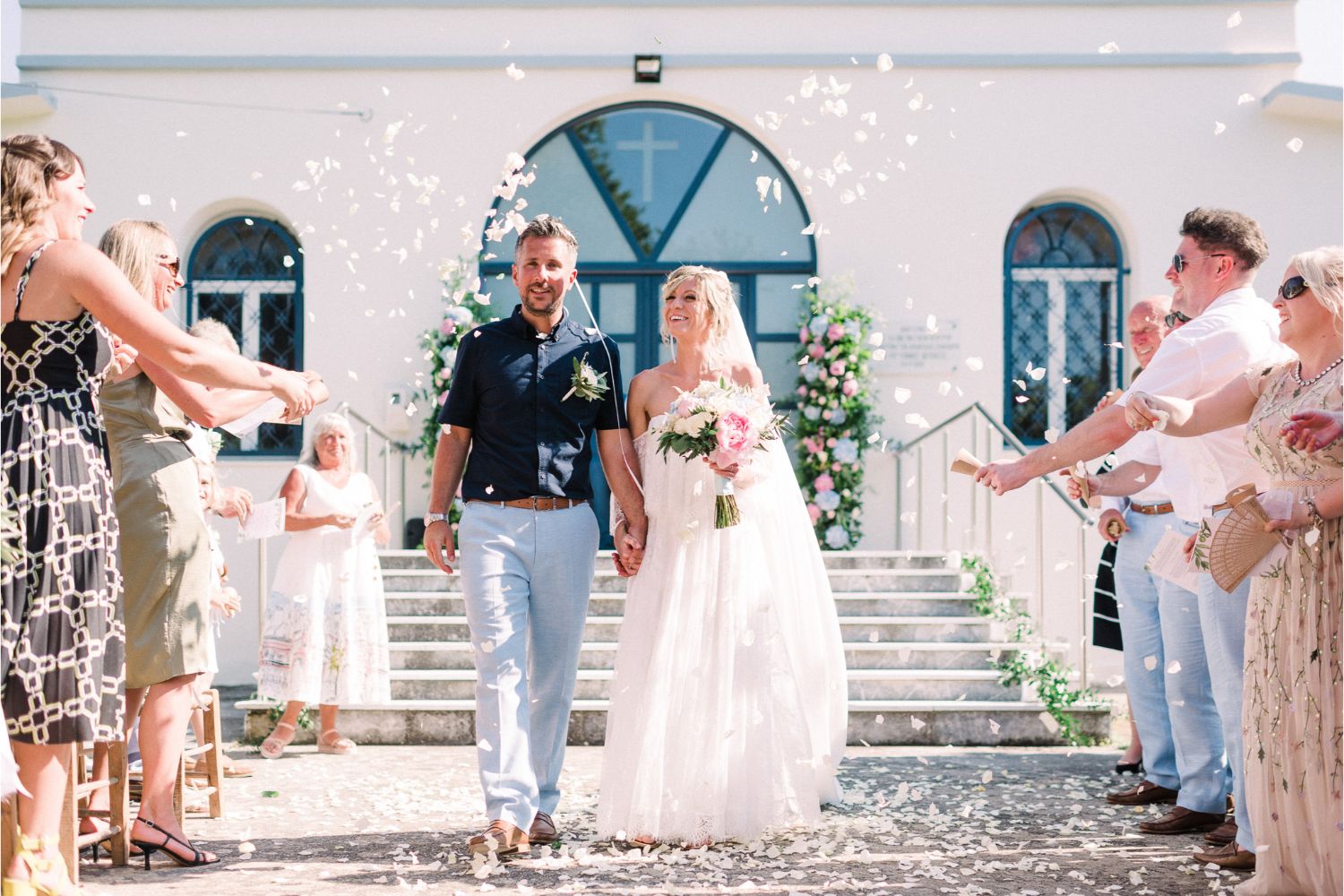 The minute we met Crete for Love we knew they had to be our wedding planners! Their professionalism and attention to detail is second to none. They really took the time to listen to what we wanted and get to know us as a couple. Their ideas and recommendations were unique to us – they don't just do the same thing for every couple.
Planning a wedding in Crete from the UK (and a pre wedding party!) could have been difficult but there's constant communication and updates – every little question and query you have is answered. They use their expert knowledge to guide you along the way with suggestions and recommendations which is so helpful; but every choice is your own. On our pre wedding trips to Crete they visited venues and suppliers again with us to ensure all the details were correct and we were 100% happy. We got to know Anna very well over our planning year! 🙂
On the pre wedding party and the wedding day itself they had absolutely everything covered so myself and my husband could just relax and enjoy being with our friends and family. I couldn't believe the amount of effort they put in! Since meeting in Crete 11 years ago we'd always dreamed of having a big Greek wedding and Crete for Love really did make our dreams come true! They helped us turn our vision into a beautiful reality! Our guests commented it was the best wedding they had ever been to and that wouldn't have been possible without Crete for Love!
If you're looking for planners with the perfect balance of professionalism but genuine care then look no further! We honestly cannot thank them enough x