Traditional Cretan Village-Style Wedding In Chania
Jacqueline & Adam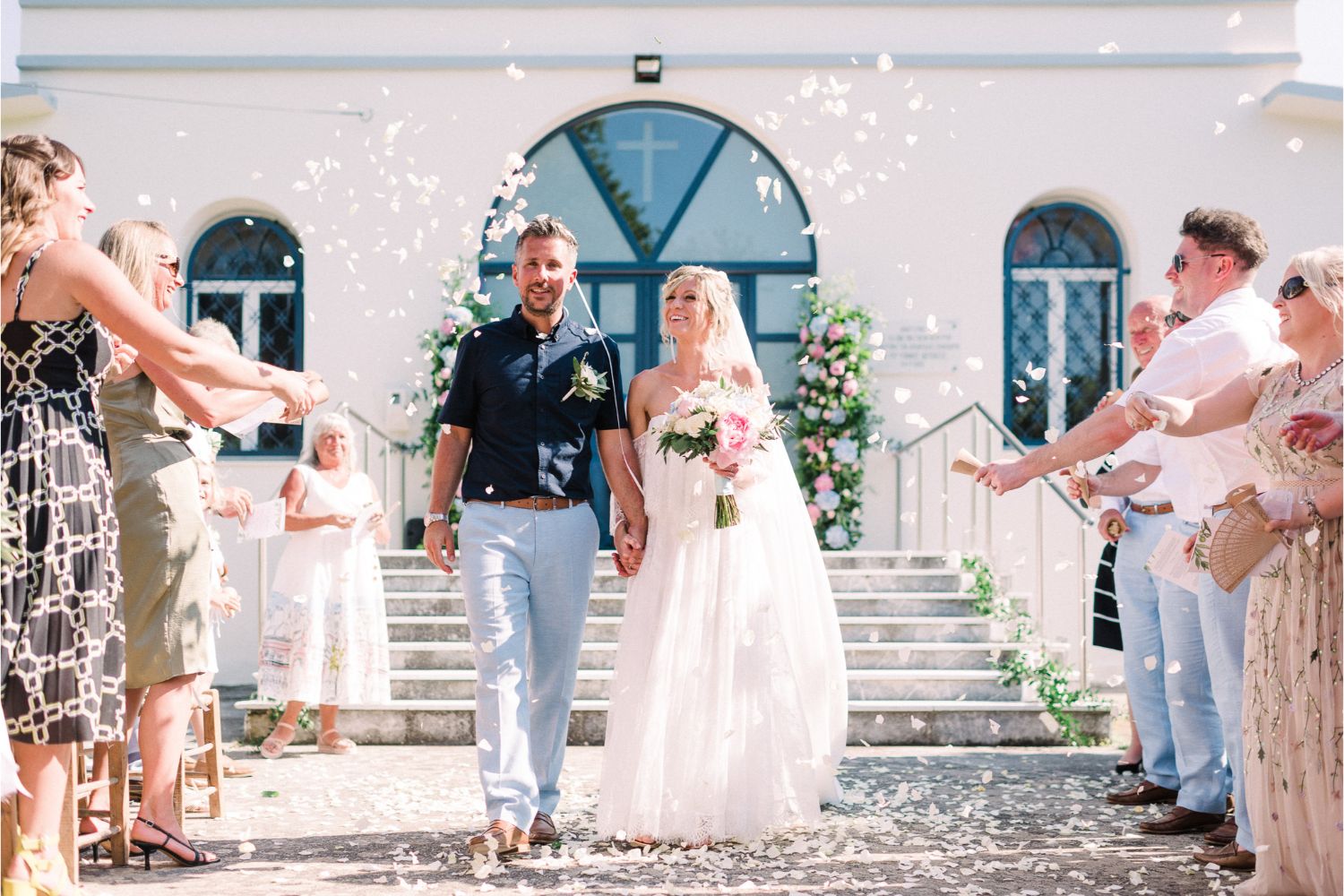 Ultimate Greek experience! That was the vision Crete For Love focused on for the wedding of Jacquline and Adam. Inspired by "My Big Fat Greek Wedding", they wanted to transfer the concept into the setting of a traditional Cretan village and embrace the local spirit, turning this wedding into a unique fusion of two cultures. But just before that, the couple threw a pre-wedding party at a the seaside, with modern music, snacks and cocktails to welcome their guests and let the extensive wedding program begin!
In the best traditions of Cretan festivities, the symbolic wedding ceremony of Jacqueline & Adam took place in front of the church on on the main square of the village privatized for a day as you shall know Cretan hospitality and village community proud of having this event at their borders. The hot June day was particularly pleasant, thanks to the vast shades of giant platanus trees and plenty refreshing Mojitos, offered to the guests during the cocktail hour. In line with the couple's vision, the wedding ceremony included several Cretan wedding elements: "stefana" wedding crowns, one wine glass for two, live Cretan band and many lavish flower compositions in blush pink and baby blue that softened the rough rustic look of the village surroundings.
The Cretan village wedding dinner was set on long heavy wooden tables. Plenty of traditional local food and wine, extensive entertaining program with live band, DJ and Cretan dancers, open cocktail bar and the special ambience of fairy lights got the guests of the newlyweds repeating "This is the best wedding we ever attended!".
Both days of festivities were captured by Andreas Markakis and his team on photo and video, where you can really tell the pure joy of these moments. One thing: make sure to watch the video!