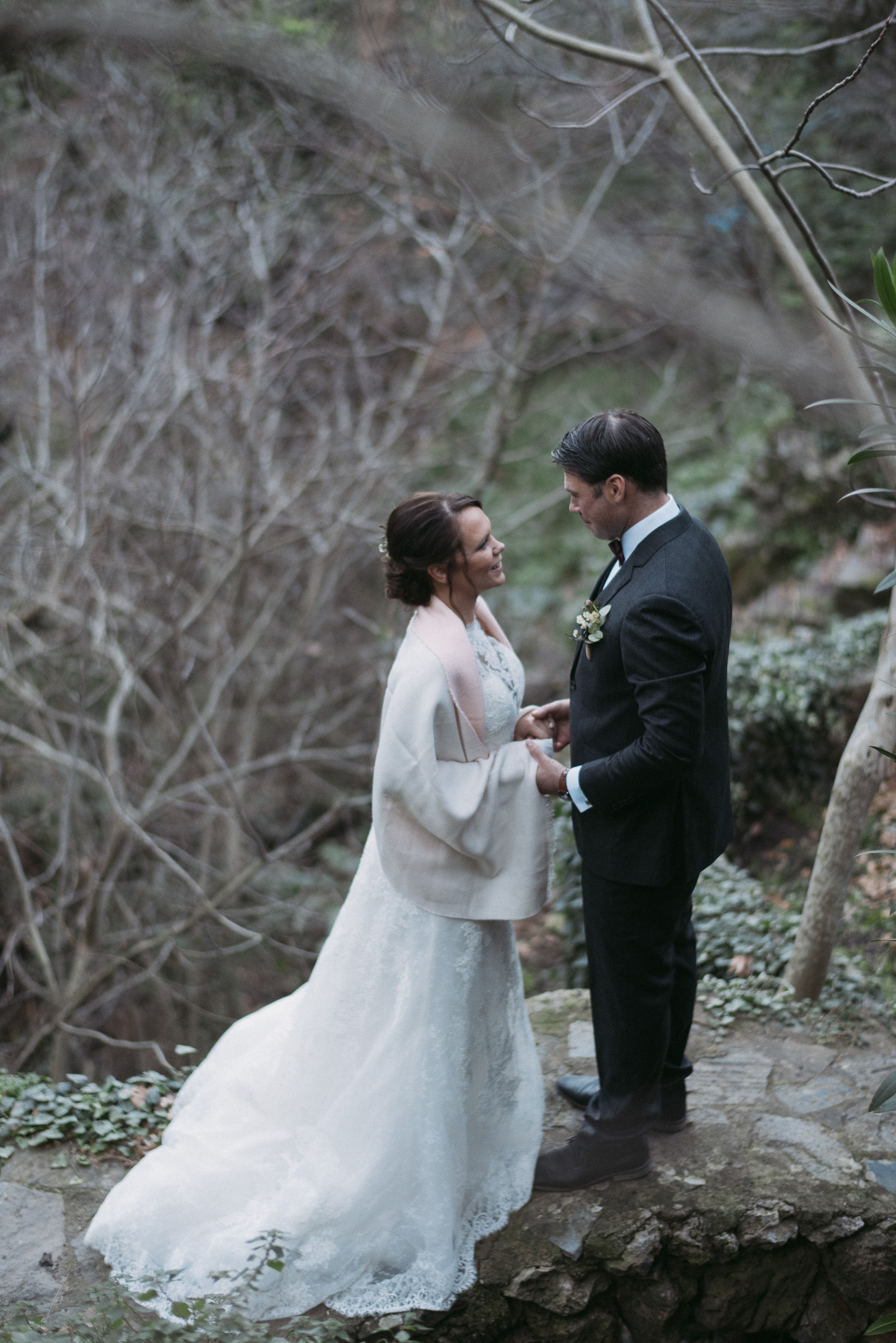 After organising a family trip to the other side of the world, we thought, why not plan a surprise wedding while we're away. So with only 6 months till the date we contacted Crete for Love.
We wanted a small intimate wedding with not too much fuss, we knew the style that we liked but didn't really have many strong or exacting ideas. Instead we left it to Stavriani to suggest everything from venue to flowers, colours, even the time of day. We're a pretty relaxed couple and figured all the ideas, pictures and reviews we had seen demonstrated their great taste and extreme attention to detail so we left it all to the team and we were not disappointed.
It may have been the middle of winter but we had a beautiful blue sky day, a wonderfully planned, decorated and executed ceremony and dinner.
Recommendations made for hair stylist, makeup artist and photographer were all absolutely perfect also.
CreteForLove and the whole experience far exceeded our expectations, we didn't need to worry about anything – just enjoyed our perfect day!