Winter Fairytale Wedding In Cretan Rustic Mountain Retreat
Emma & Josh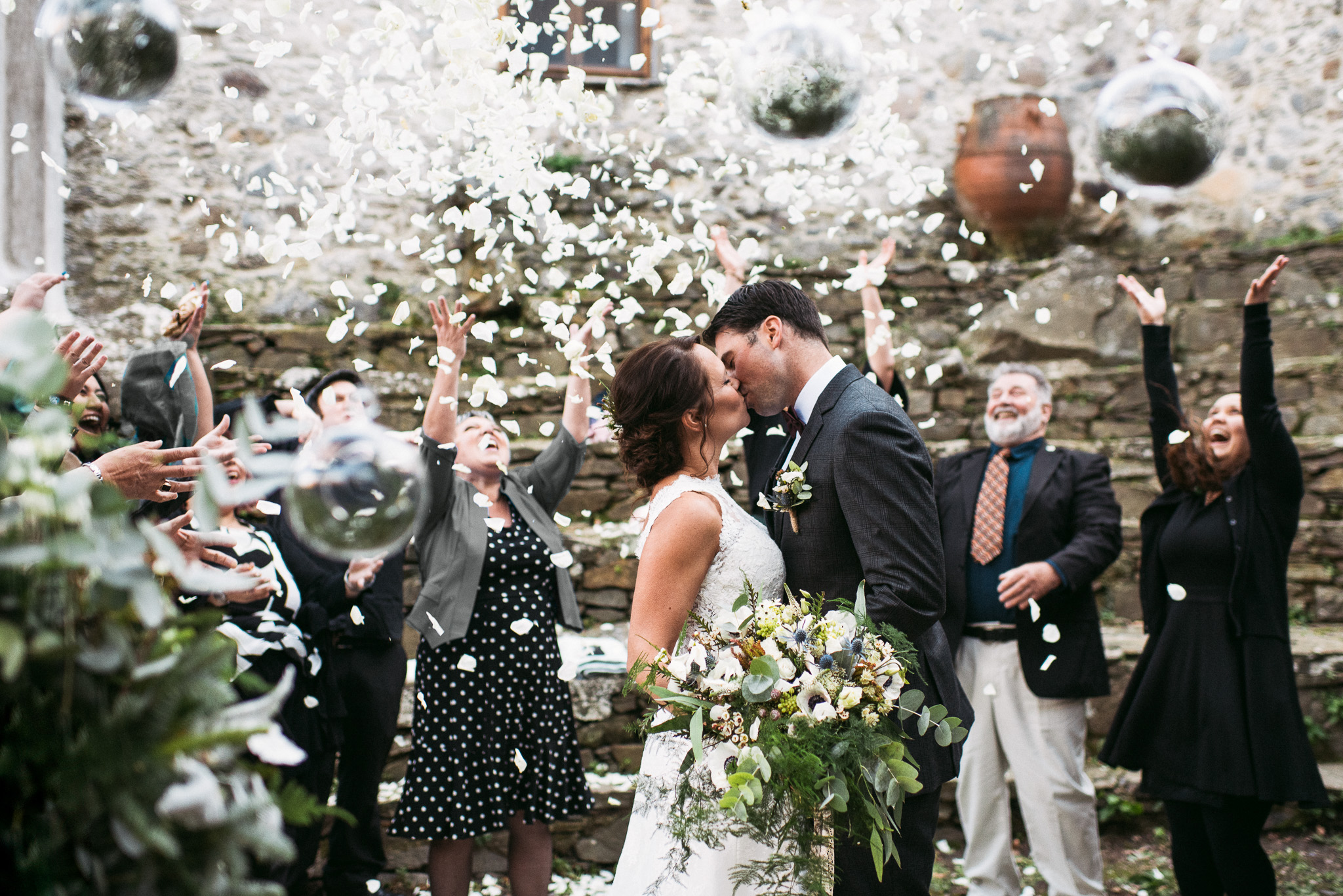 December wedding in Crete! Doesn't that sound interesting? That's what Emma & Josh thought too, flying their families in from New Zealand for what the relatives thought would be a spontaneous vacation on a Greek island. Little did they know about the beautiful surprise coming their way!
December in Crete is an incredible time of the year, when the entire island is immersed with winter chimney scents, and you feel the beautiful dynamics of the weather on your skin. To embrace this unique atmosphere and get people to really see what winter Crete is all about, Crete For Love suggested a rustic mountain retreat which Emma & Josh instantly feel in love with both for their wedding ceremony & dinner and for everyone's accommodation.
The ambience of this fresh but sunny December day was out of the ordinary! Rich greenery surrounding the beautiful stone buildings provided a breathtaking scenery, while intricate signature decorations put together by Crete For Love team made it look like a winter fairytale. To emphasise the outlandish character of this winter wedding, transparent spheres with pine leaves were hang from the metallic minimal arch, where the couple's rings were carefully placed. In addition to this, two wintery flower compositions of anemones and wild flowers decorated the ceremony arch, also matching the lavish bridal bouquet.
The ceremony itself was pure magic. Hands down, one of the most special intimate wedding ceremonies Crete For Love had the pleasure of putting together! The atmosphere of this special moment was beautifully captured by the talented @Andreas Markakis while his team put together a short clip for Crete For Love!
In the spirit of this winter celebration, the guests toasted to the couple to hot mulled wine, enjoyed winter fruits & nuts produced in the gardens of the retreat, before heading to the private dinner restaurant of this rustic venue. The dinner space, decorated with lots of candles, fairy lights and seasonal pines came out so stunning that our couples often share it with us as an inspiration for their wedding!
Emma's & Josh symbolic wedding was yet another testimony to how gorgeous Cretan scenery is throughout the year!