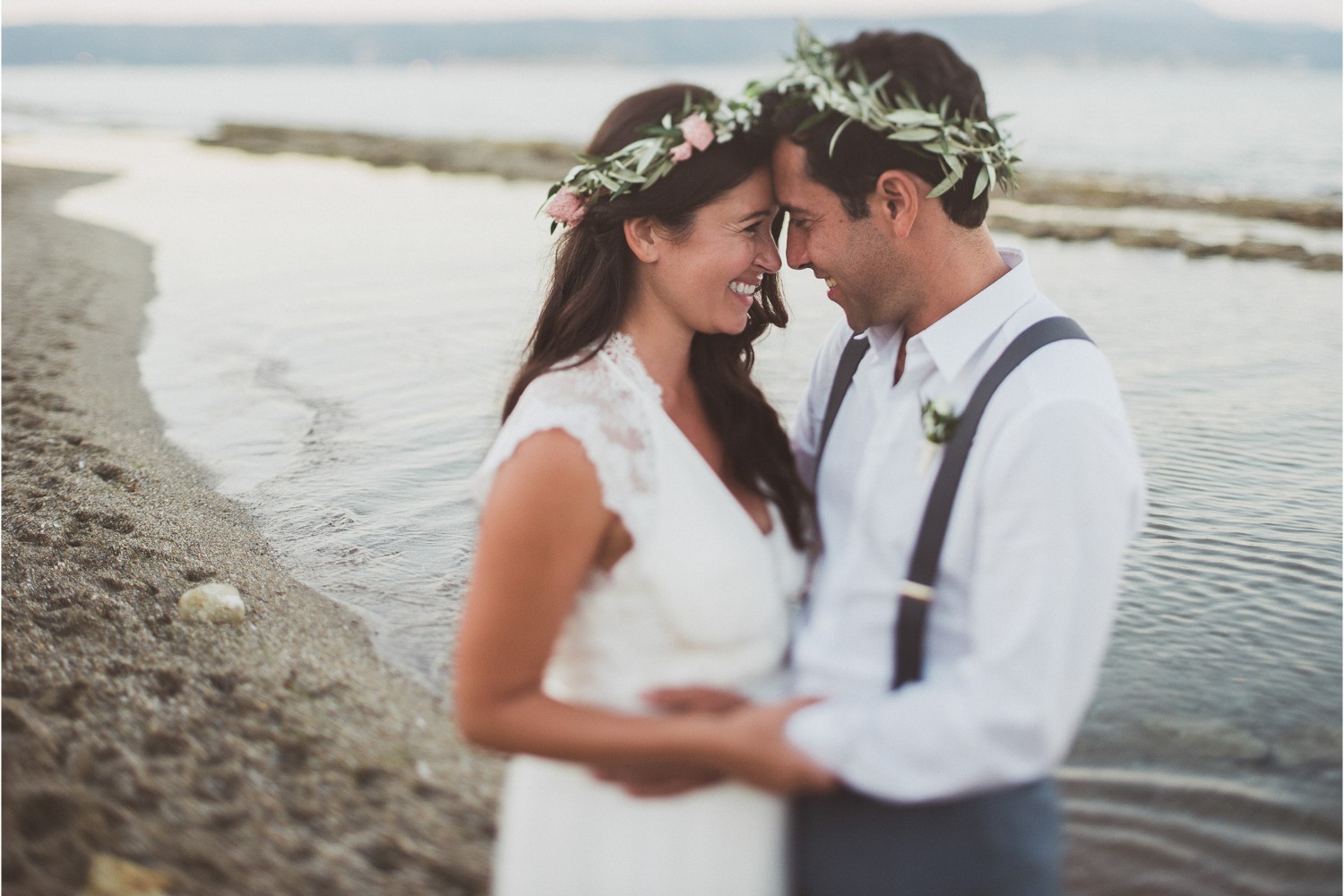 The decision to have our wedding in Crete wasn't just a whim. Christina's dad is a Greek Cypriot and Oryan's grandparents are Greek Jewish decedents plus Christina's family had planned a trip to Crete that never took place, and so it happened that we got married in the Greek island of Crete.
Planning a wedding remotely in a place we've never been before through people we never met is a little "courageous", especially as we had many particular requests since we wanted to combine Oryan's Israeli and Jewish culture with Christina's Greek and American one. We didn't understand it right away, but with the help of these two wonderful girls we basically invented our own ceremony. To illustrate – the bride arriving on a donkey named Tasia and the groom shattering the wine glass wearing only one blue Dolce and Gabbana shoe are just bits of the wedding.
In our conversations and emails with Crete for Love, we were given concrete and narrowed down options for everything and they were able to guide us to make the best choice based on what we were envisioning. As soon as we arrived and we met Crete for Love head coordinators, all of our anxieties and fears quickly melted away. We were immediately reassured that everything was under control and were given a clear plan for the events. Having not seen any of the decorations or flowers beforehand, I can say that we were so overly pleased and pleasantly surprised with everything. It all turned out perfect and within our vision. Crete for Love did an excellent job at listening to what we wanted and making it happen without too much back and forth – they just executed!
Our friends and family who came from the States, Italy, Israel and Cyprus had only great things to say about the wedding and the party — many told us it was the best wedding they had ever been too! We can't thank the girls enough for listening to our (crazy) ideas and following through with our vision for the day and making sure everything went smoothly. It was a wonderful day that we will never forget and we have Crete for Love to thank for it!
Oryan & Christina