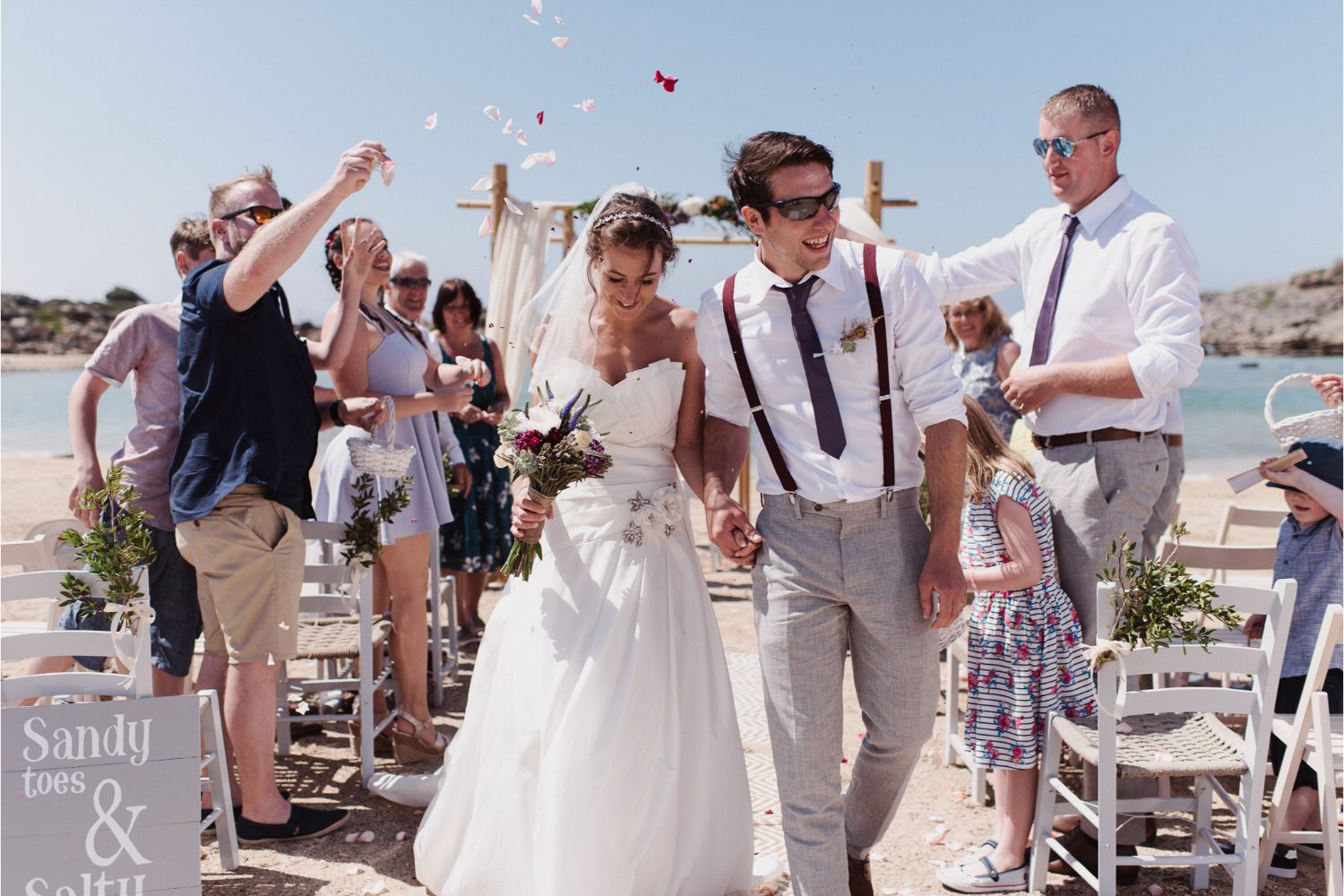 We love to travel and explore the world together and it was while exploring Crete that we fell in love with it and found our perfect wedding locations.
Our wedding day was perfect, that is how we describe it whenever someone asks. From start to finish there is nothing we would change, Anna and the team at Crete for Love listened to every idea, suggestion and request and made it a reality. From the hair and make-up to the logistics and attention to detail in the decor at the beach and winery, everything was so much more than we could have imagined. Thinking about our day and looking back at the photos it is like looking at someone else's perfect day, we found ourselves pinching one another to check everything was real and not just a dream. We are so grateful that we got to live it for real!
The professionalism and organisation of the team at Crete for Love cannot be falted nor can the genuine personal investment and passion in what Anna & Stavriani do. Additionally, we couldn't be more pleased with the photos we so promptly recieved and love the spontaneity and creativity of Andreas in his photography and he really captured the key moments, personalities and enjoyment of all of us in every photo. At no point have we felt stressed or worried about any aspect of the day, not even on the morning of the wedding and this is due to the complete faith we had in Anna and the team at Crete for Love.
My (Harriet's) dad Andrew cannot express his enjoyment and memory of the day, in particular the stunning setting on the beach as it appeared before us over the brow of the hill, without welling up with tears of happiness. Every one of our guests, in particular our celebrant (Harriet's brother Sam) has thanked us over and over again for such an unforgettable day as part of a wonderful time in Crete.
Our only regret is that we don't get to do it all over again. Thank you for the most unforgettable and special day of our lives.
Thank you to the moon and back,
Harriet & Arran