Wedding On Elafonisi Beach In Chania
Harriet & Arran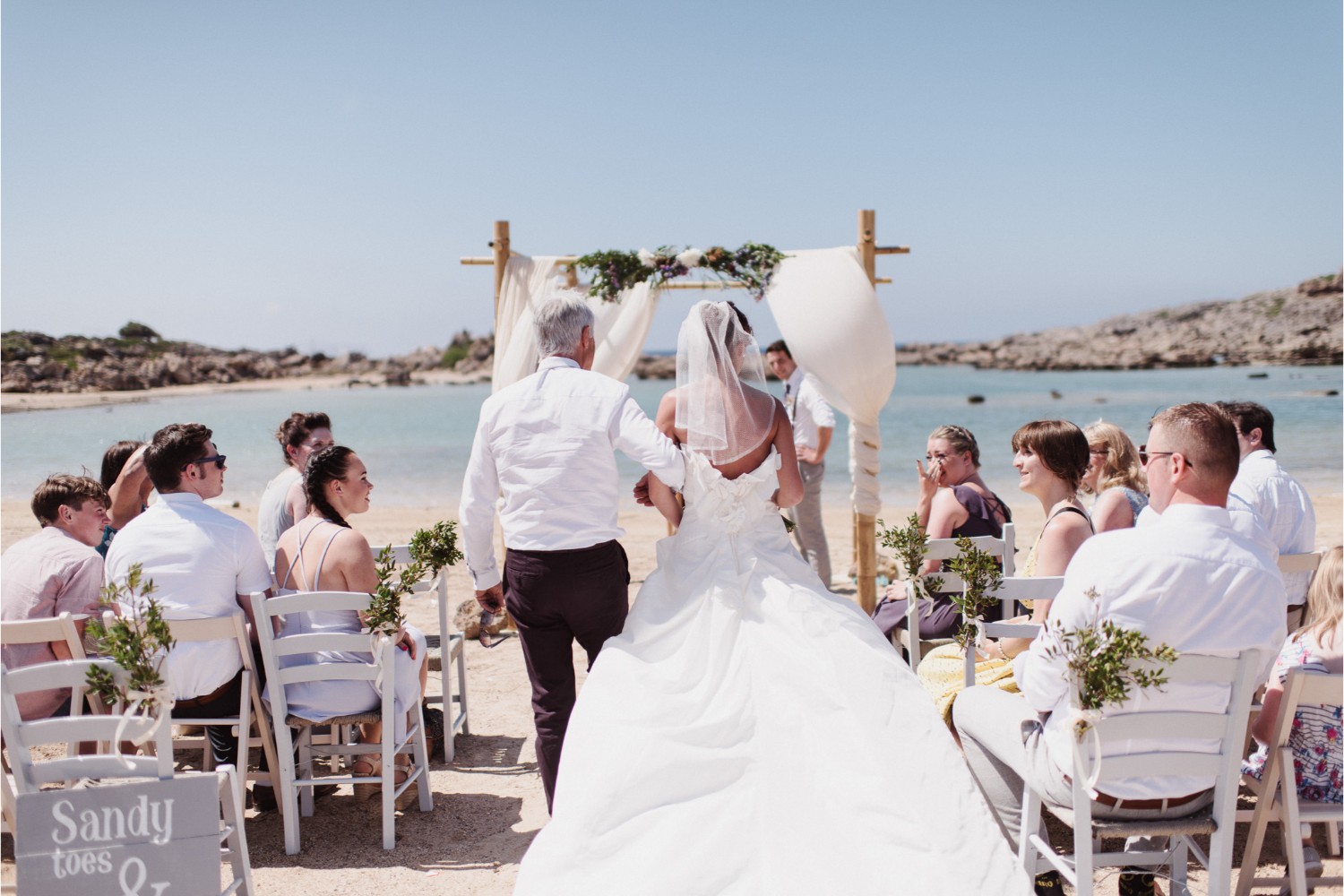 It was a long day but those extra hours on the bus to reach a romantic beach corner in the South of Crete were nothing in comparison to the time of life this couple and their guests had.
Empty beach under the Cretan sun, washed by a few gentle waves of clear waters welcomed us with its peacefulness and private atmosphere.
After a few songs, a few drinks, our wedding crowd departed to Chania winery for their dancing evening and a huge wedding cake.