Mamma-Mia Style International Spring Wedding In Southern Crete
Joanna & Andrew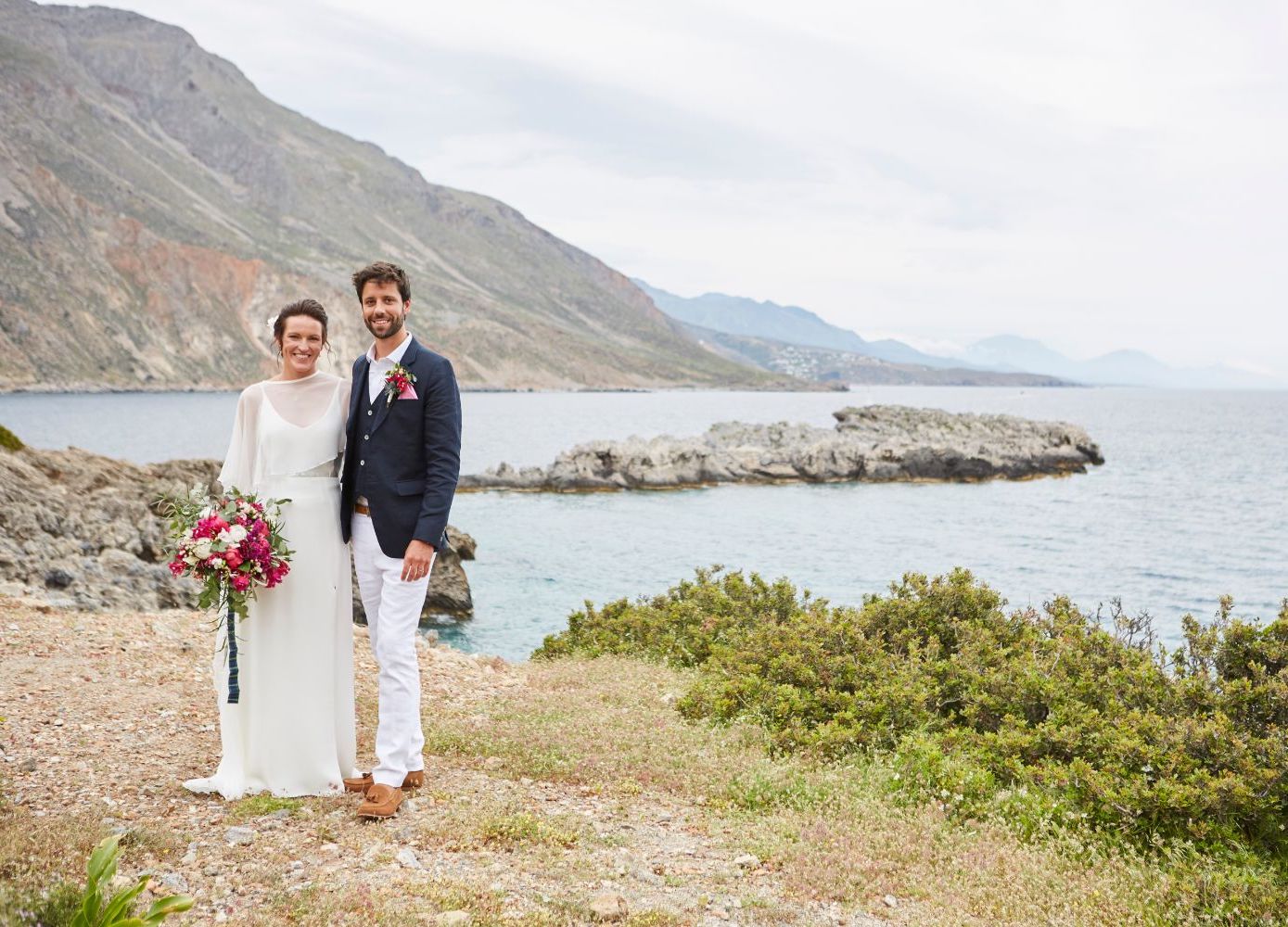 Southern Crete has a special place in the hearts of Joanna & Andrew. They kept coming back to this charming fisherman village in the South of Crete, having fallen in love with the picture-perfect landscape and distinct local culture.
The couple wanted to fully embrace Cretan culture and traditions, incorporating many local wedding rituals into their Big Day. The bride & groom hired traditional "bouzouki" musicians for their wedding ceremony and reception, while the menu of the wedding dinner, held in a local taverna, consisted of the best traditional Cretan dishes and the fuchsia of Bougainville decorations conveyed that trendy classic Greek island look. Mamma Mia scene, no less!
The Cretan wedding of Joanna & Andrew started with welcome fizzy drinks, followed by a touching ceremony in the ruins of medieval castle with breathtaking views of Libyan See.
After a cocktail hour with, the guests proceeded to the local seaside taverna for a wedding dinner and party under the Cretan sky cheered with lots of fairy lights. There were heartfelt wedding speeches, wedding jokes and surprises! One of them – outstanding fireworks performance, a gift from Andrew to his beloved bride, that lit up the entire bay and created a truly magical moment!
With their friend DJ who set them mood for the night, extensive lights installation and open mobile bar, the wedding party of Joanna and Andrew lasted far into the night and had the locals talk about it all the summer long!