Rustic elegance for this Greek American orthodox wedding
Aliki & David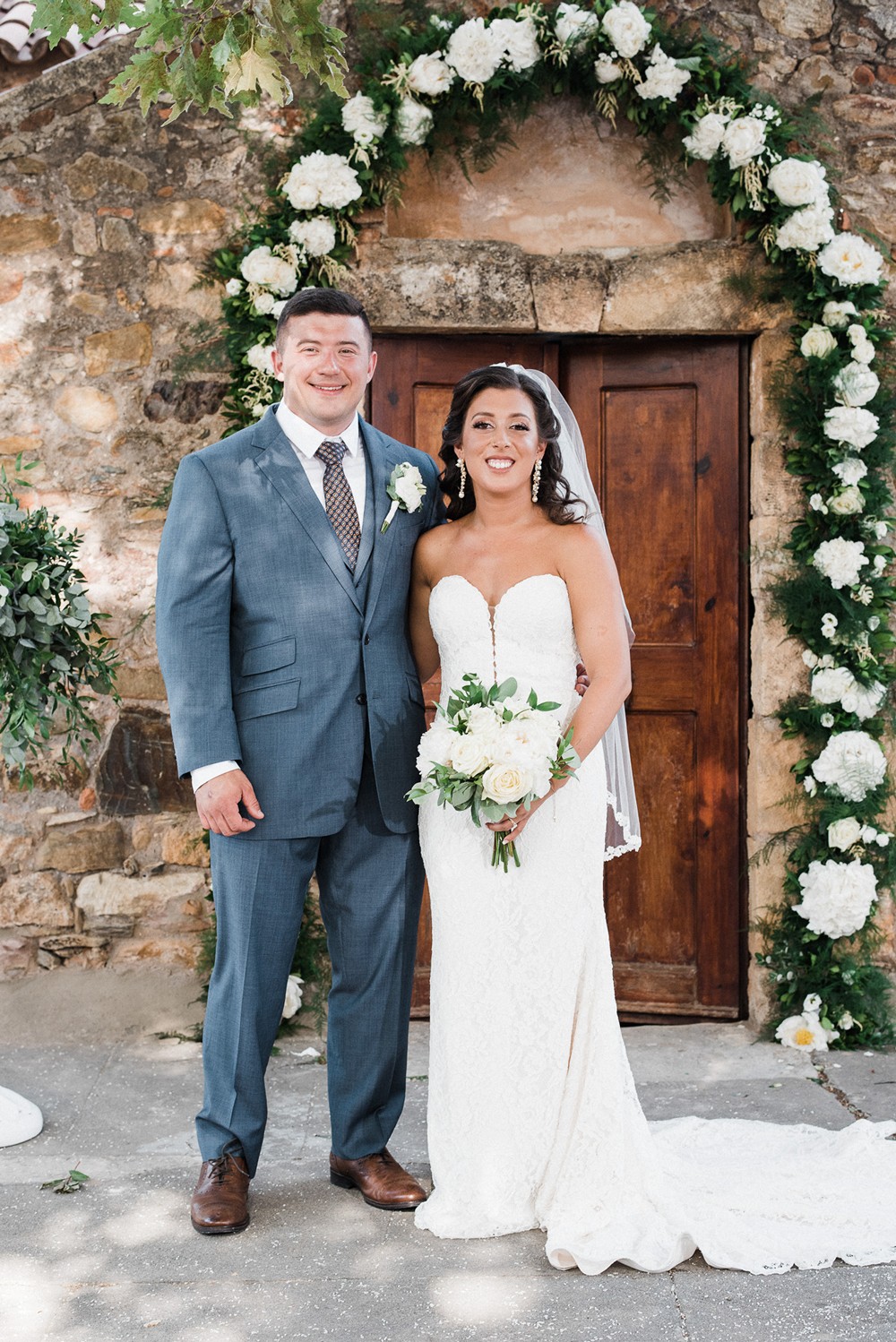 This couple embraced the Cretan ways and traditions with the highest respect and elegance.  The little Greek Orthodox chapel was dressed in white hydrangea which complimented the natural surroundings and made you feel at one with nature. The bride was welcomed by traditional bouzouki and song before the local priest began the ceremony. A historical vintage car was waiting to zoom the couple off to the dinner reception but not before some picture perfect moments with our adorable donkey.
The local winery is hidden among olive trees and lemon trees which offers the perfect set up for fairy light ambience and Mediterranean romance. Long tables with floral runways and traditional gifts made the guests arrival a dream come true for Dave and Aliki as everyone took their seats to enjoy award winning wines and home grown organic Cretan cuisine. What better way to show you how the Cretans have fun than Cretan dancers? Once the dance floor was full the night sailed on to perfection.
Being able to combine your family roots and traditions with rustic elegance at a destination wedding is one thing that Crete for love can guarantee. Love, family and positive energy made this traditional religious wedding one we keep close to our hearts.