My Big Lebanese Wedding At Rustic Villa In Crete
Cynthia & Fadi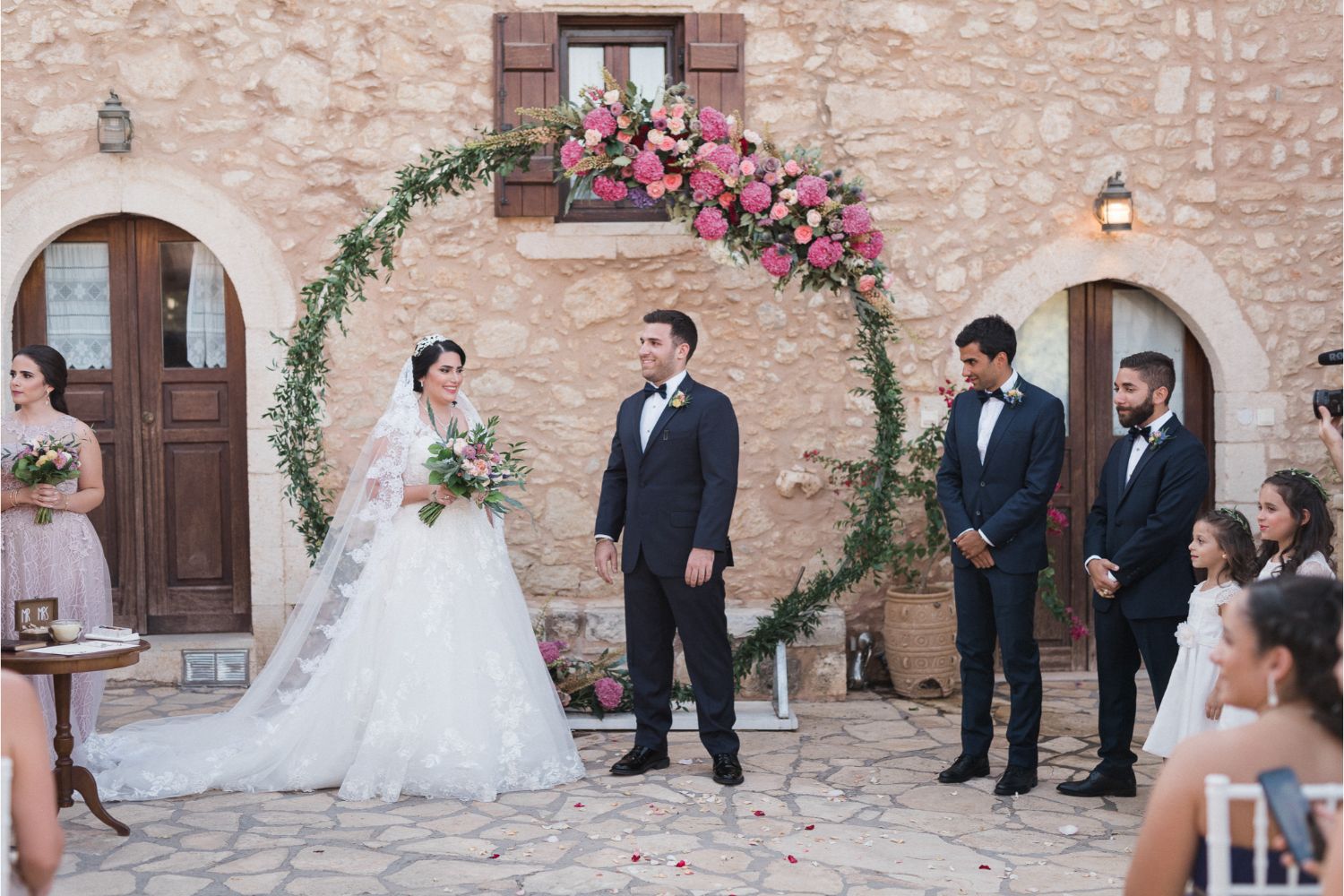 Symbolic yet so real! This wedding took place at a private villa located in a mountain village, overlooking the breathtaking Cretan landscape. Cynthia & Fadi selected this venue for its unique rustic feel and great accommodation arrangement for all their family and friends in the villa complexes nearby.
The main idea behind the wedding of Cynthia & Fadi was to embrace the beauty of Cretan scenery & culture and island's treasures while emphasising the couple's Lebanese background. And this symbolic wedding has proved that our two cultures form a beautiful fusion!
In the best traditions of Lebanon, Cynthia & Fadi wanted to surround their friends and family with the best treatment: excellent local food served by an established private catering, open cocktail bar and a mountain (literally!) of fine-quality cigars was just a part of it. According to Lebanese customs, both bride and groom have prepared surprises for each other: bride & bridesmaids dance, numerous presents, Cretan traditional dancers… Boy, that was a fun night!
The bride and groom knew the value of a good picture and, apart from ordering an extensive photographic and video coverage, the couple gave an extra importance to the wedding decoration. Along with the dazzling circular arch covered with flowers, the venue was filled with colourful compositions that made a stunning effect in contrast with the rustic buildings.
The beautiful decoration, eclectic music, high-end vendors, gorgeous venue and, most importantly, fun and charismatic couple all together created an unforgettable atmosphere and made us fall in love with this wedding!