Intimate Chic Wedding At Rustic Cretan Venue
Jennifer & Andy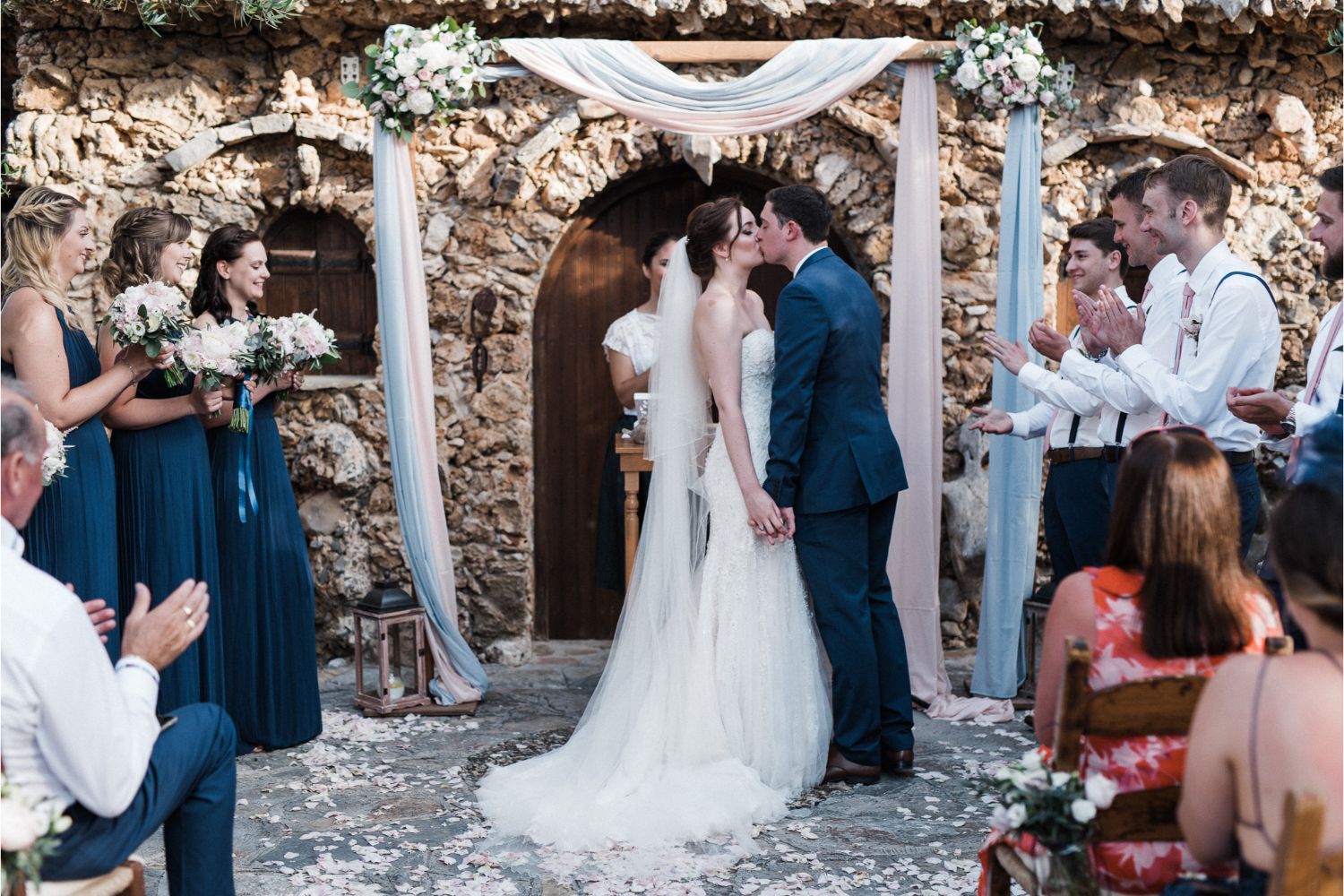 With Crete being their second home, Jennifer and Andy didn't have to think twice about the location of their wedding! The couple knew the region of Western Crete very well and drew the inspiration for their Big Day from the local culture of our island.
The bride and groom wanted their wedding venue to highlight the authentic beauty of Crete and and surround them with that charming rustic environment, and Crete For Love suggested a unique space in one of the inland villages of Western Crete that provided exactly the traditional look our couple were going for.
As the wedding was to take place in May, putting together a decoration plan for this symbolic wedding in Crete, our team had a chance to pick any of the numerous flowers blossoming in this period of the year. To play on the contrasts, we selected to work with heaps of peonies that looked so gentle and chic against the roughness of stones and wood of this Cretan Rustic Venue. This combination, along with the splashes of navy blue in groom's suit and bridesmaids matching dresses came together in an interesting palette and made this wedding truly stand out!
The intimate symbolic ceremony of Jennifer and Andy was followed by a taverna-style meal in the rustic space of this one-stop venue. The traditional local food was served on heavy wooden Aldridge tables to the soft light of candles and fairy lights. The newlyweds and their guests enjoyed their atmospheric wedding dinner and party late into the dark in the fresh air of a beautiful Cretan May night! Cretan dancers could not have been missed at this scenery!