Greek Amphitheatre wedding
Meagan and Hayden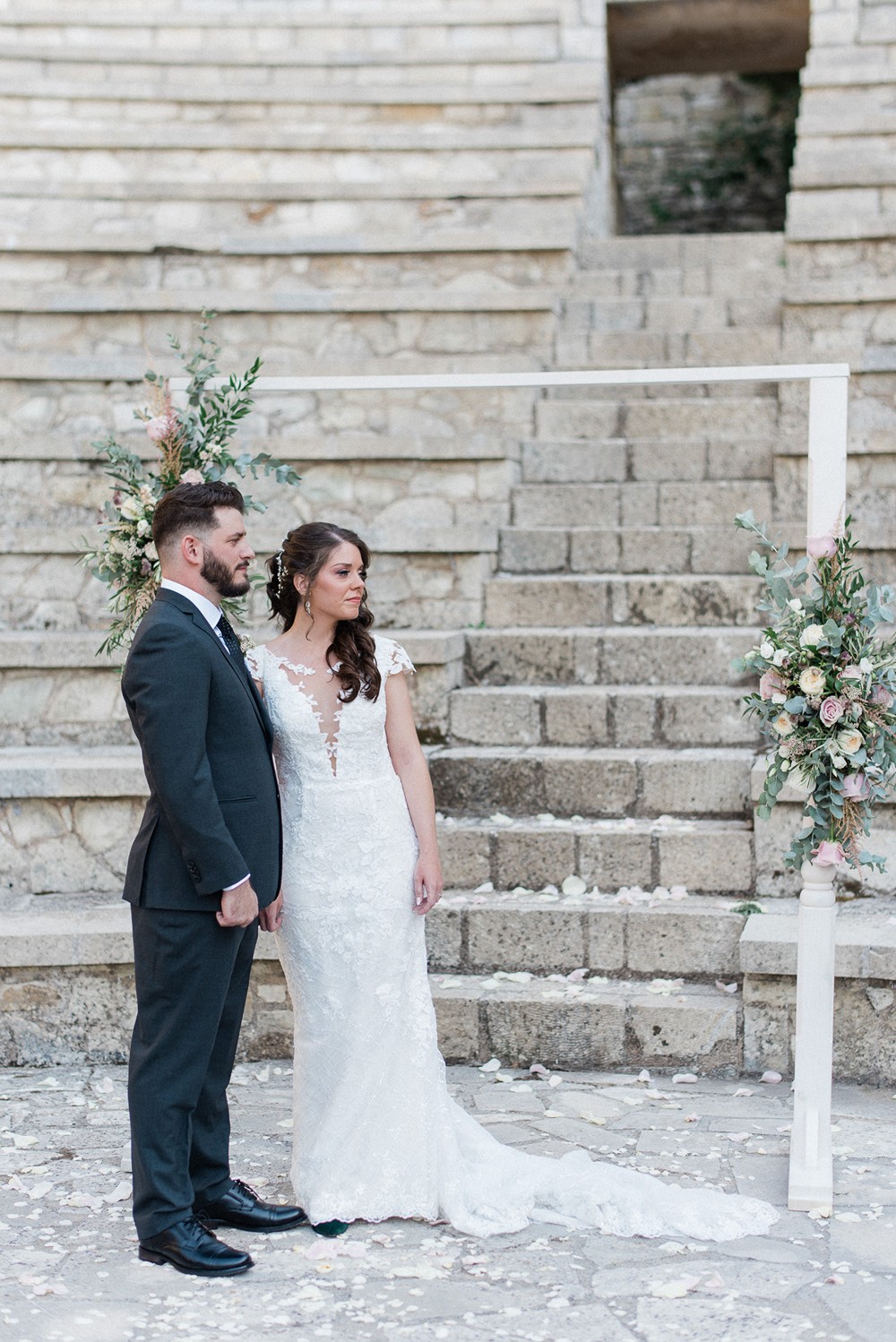 If getting married in Greece, is there any better idea than to incorporate history and culture of this country with the magnitude of your wedding moment? What about a grand idea of exchanging the vows at the Greek amphitheater? Even better, the stone auditorium, hidden at the bottom of Cretan village?
Megan and Hayden were ecstatic about the concept and so were their families. At the early afternoon of Cretan autumn, when the sun had already descended behind the olive groves hills, the couples tied their knot in the presence of their Greek and American families. Time for cocktails, Cretan traditional finger food followed before everyone departed to the nearby winery for their Cretan fiesta.
On their way to the reception, the couple visited picturesque Cretan village where locals greeted them with raki and island home treats.
After newlyweds portrait session at the Turkish tower dated back to the 16th century, Meagan and Hayden joined their guests at the winery for a rustic outdoor celebration. Speeches, good local wine, evil eye guests favors, naked cake, dancing till midnight…these were only a few things on the long list of wedding attractions to remember.