Botanical Love Story in Chania
Kelsey and Michael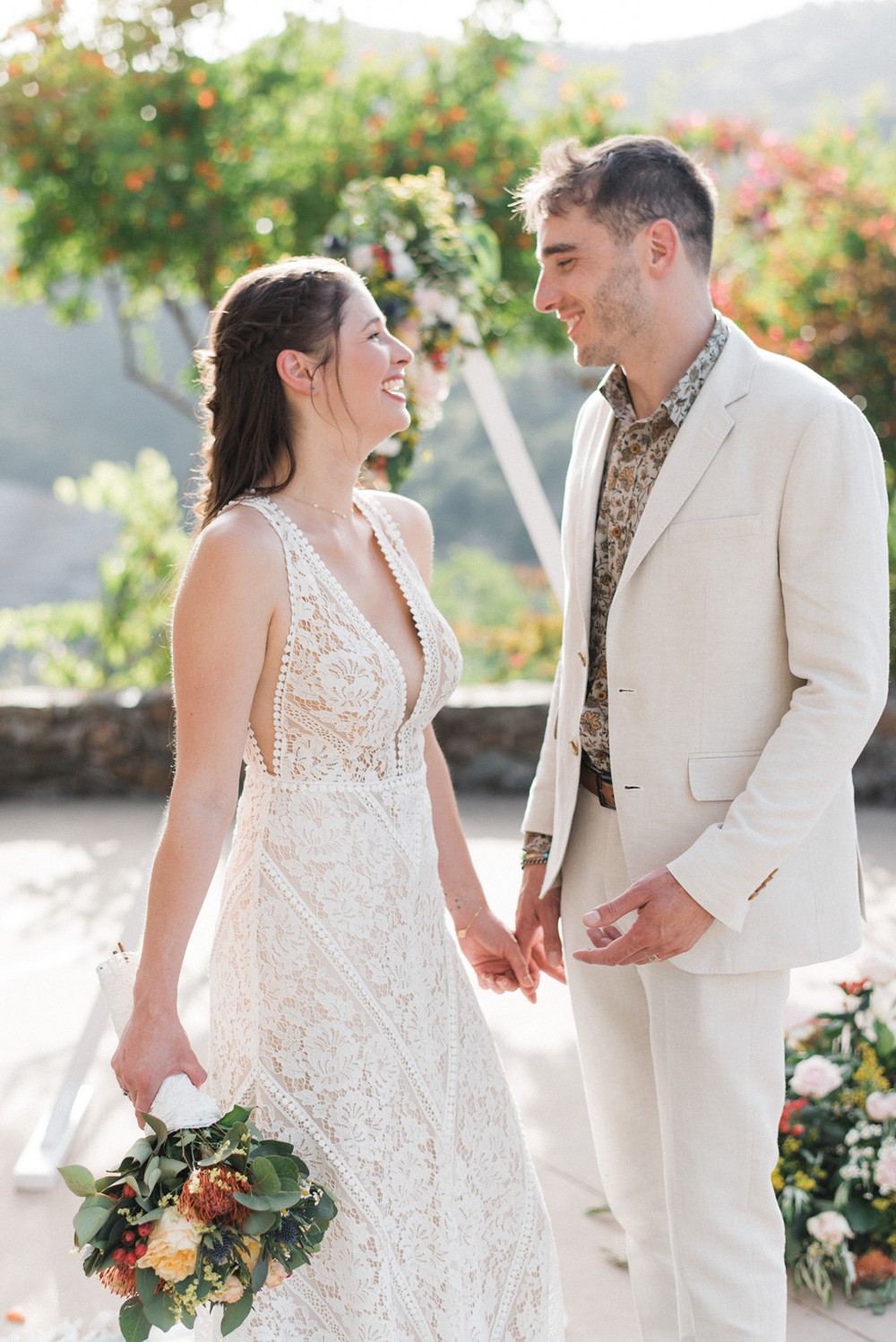 It was a big adventure for the couple and their family to travel from USA. For some it was the first time in Europe and in Greece. This trip was full of excitement to discover new landscapes and Cretan flavors of the island. The expectations were high and uniqueness of Crete had to be displayed at its best.
Kelsey and Michael chose late spring for their wedding in Chania. They wanted relaxing and delicious time with their beloved.
Couldn't select a better location for their stay than Chania Old Harbour with many boutique hotels and number of cozy and authentic Greek restaurants. Τhis is where our bride got prepared for her wedding having her first photo session in the labyrinth of Venetian picturesque streets leading to the coast with Chania lighthouse.
Ceremony took place during late but sunny afternoon in the amphitheater surrounded by the hills of Cretan flora. Right before the dinner, guests enjoyed refreshments while couple walked into the paths of Chania gardens to exchange their private vows.
Dinner set up took place on the elevated veranda overlooking Cretan olive groves. Wedding cake made of local cheese was cut and guests were introduced to organic local dishes. Needless to say for Cretan standards, no one was hungry and Cretan wine was poured with no limits!