Ethereal Seaside Villa Wedding
Natalya & Artem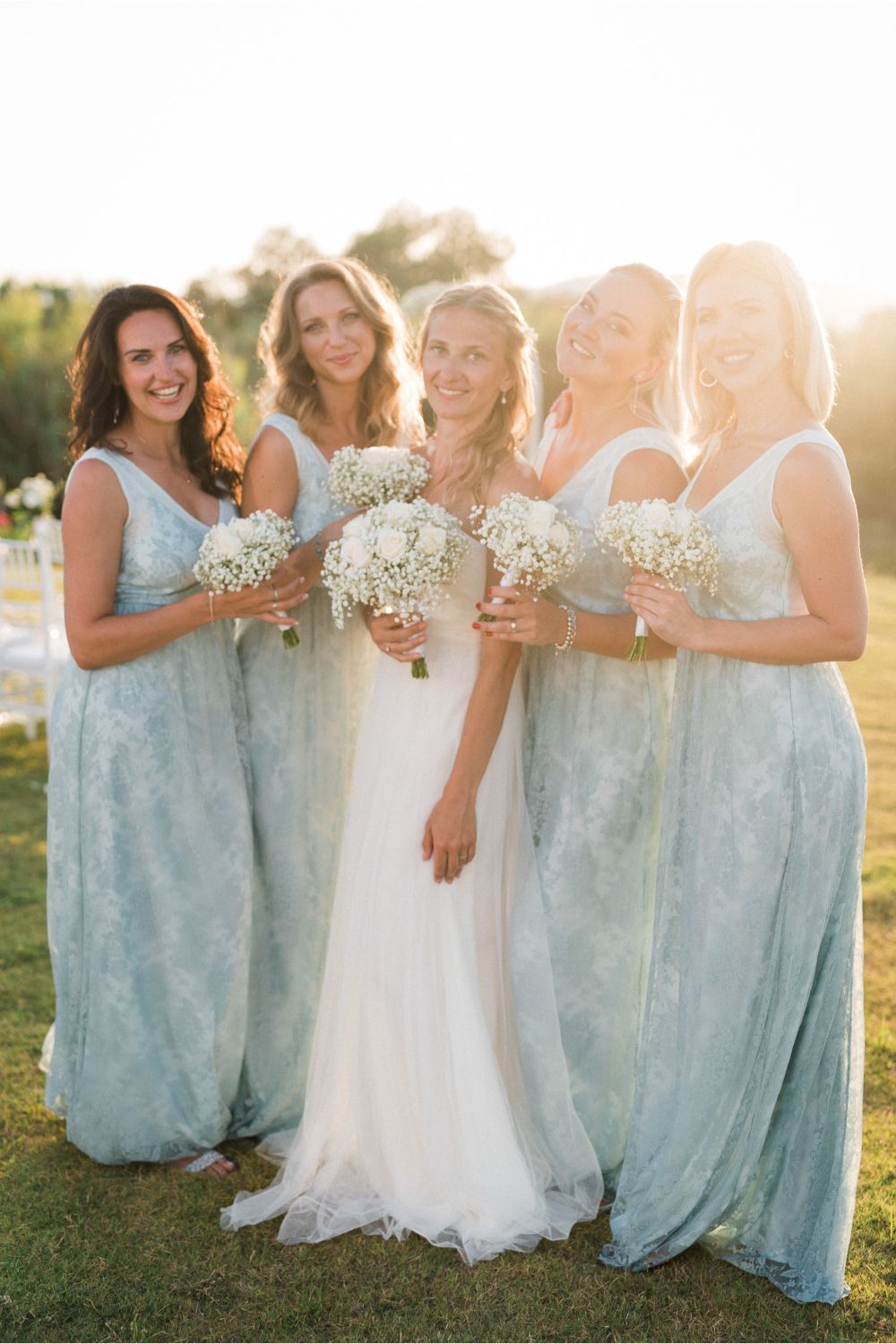 Natalya and Artem were meant for each other! This was the message conveyed through every toast and compliment of their guests. Together, they have spend several fruitful years that blessed them with two beautiful daughters, happy household and successful careers. It was about time to gather their closest ones and celebrate this wonderful union. The wedding of Natalya and Artem was all about that!
With their families and friends coming from two different continents, Crete appeared to be the perfect meeting point. And that't how it happened, the team of Crete For Love was delighted to plan a symbolic wedding in Crete for these two beautiful souls.
To give this celebration an intimate, truly family setting, the location of the happening was chosen to be a seaview villa. Our team has set-up the ceremony next to the open-air pool with the beautiful arch overlooking the fantastic views of Kolimbari bay and while the guests were gathering, children had fun with the kids animation team.
When Natalya appeared, lighting up the place with her etherial bridal beauty, Artem stood at the arch, waiting for the love of his life. Their two little angel-like daughters played the flower girls and carried the rings but really, they were running the show! Embracing the girls, Natalya and Artem exchanged the rings and walked the aisle in the rain of rose confetti, tearing up to this touching moment… At that instant, the guests popped champagne and cheered to the couple's happiness and health!
Escaping he buzz, the couple went for an intimate photoshoot down at the beach only to witness one of the most dramatic sunsets of their lives. After capturing this moment for their memories, Natalya and Artem made an entrance, surrounded with the splashes of fireworks. The party continued with the wedding dinner, a 4-course traditional meal served by an excellent local caterer, while a live band performed a perfect mix of international music stirring up the crowd and amplifying the atmosphere.
This day stayed with us as a beautiful memory and marked a new stage in the lives of our dear couple, Natalya and Artem!