Dreamy summer Greek - American wedding in Crete
Elpitha and Reed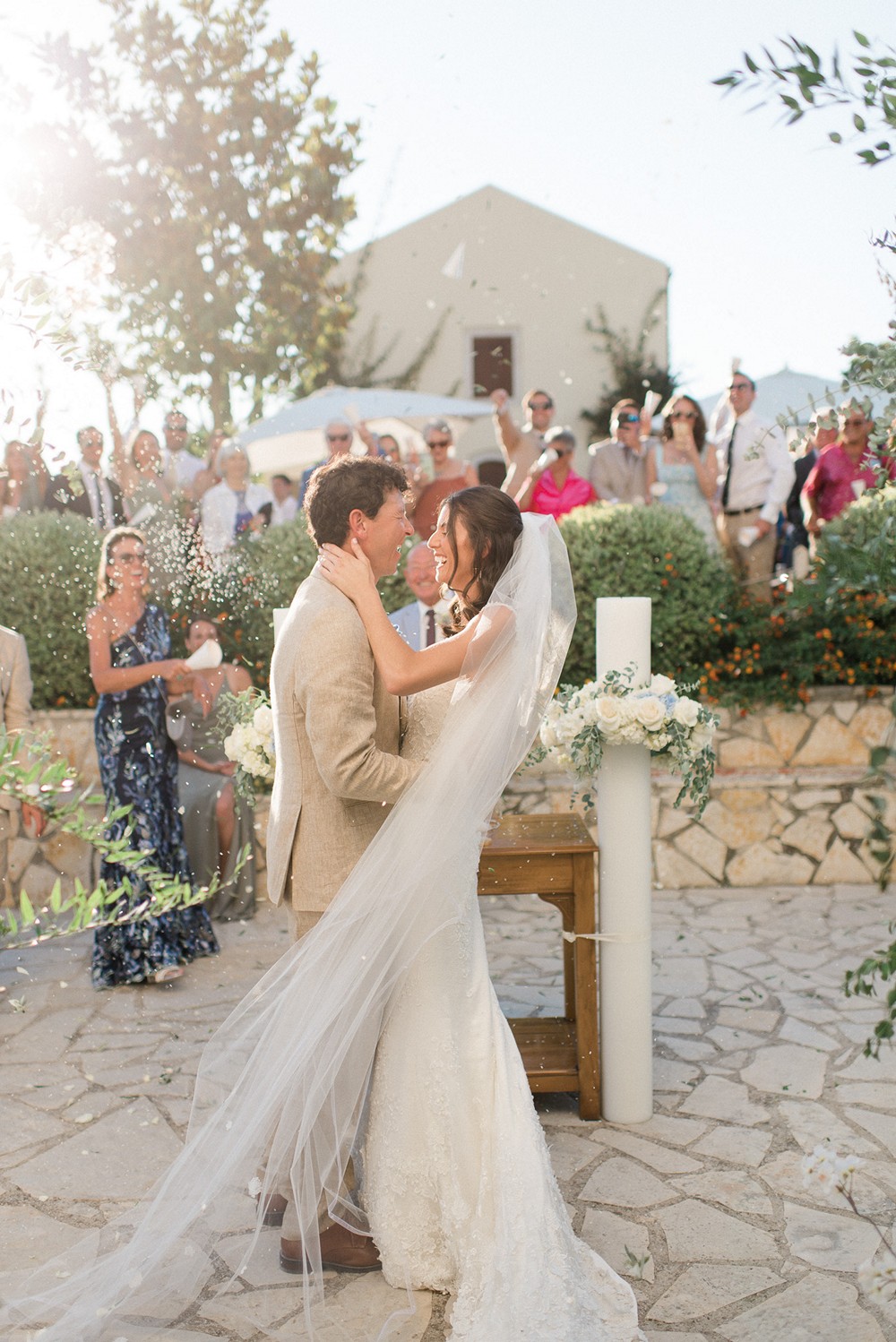 It was the destination wedding that deserves to be called Wedding of the Year. The attention to each detail, perfect blend of blue and green colors, timelines for each stage of planning including three days of events that Crete for Love was in charge of…where do we start?
Mid-summer weddings are such a bless! It may be quite warm as the South of Greece likes to be, but nothing can imitate the high sun of Crete and the holiday vibes released during this time.
Travelling from USA, most guests were introduced to the best vibrant atmosphere of Cretan summer!
Prior to the wedding, we arranged for the couple the pre wedding dinner hosted late afternoon in one of the picturesquely located restaurants of Chania Harbor. Top location overlooking the well-recognized monument of town: its splendid Light House, was the first stage of sincere and warm welcome Elpitha and Reed with their families wanted to offer to their guests. The evening was paired with eclectic food and few signature cocktails. It was the time of chats and lots of pictures with the famous Chania sunset.
Right in the middle of all events, this is when the Big Day happened! At the premises of spacious Mediterranean style Cretan venue, the Greek Orthodox ceremony took place front of the historical chapel of the Estate. Conducted with passion and love by two priests: local pater and family friend, the ceremony ended with lots of laughs, exchange of congratulations and throw of rice due to Greek tradition. The sky was crystal blue and perfectly matched all the florals decorating the chapel entrance.
Cocktails being poured right from the beginning, live Greek music, fabulous show by the Greek dancers preceding the top-quality party threw by the "jaw dropping" performance of modern band; all wrapped up by glow of thousands of fairy lights.
Custom wedding stationery with blue motives standing out from the surrounding greenery and Greek guests favors of sugared almond paired with crystal bottles of raki with attached delicate blue beds and name cards – only by those few small touches you could understand that nothing was random and lots of heart and planning was put into this wedding concept!
Right after the wedding, the only next day, most guests met for the final reunion of this Big Fat Greek Celebration that Elpitha and Reed kept in their hearts for 2 years, finally overcoming Covid restrictions!
The couple asked us to order for their guests a mid-day brunch with pies, loukoumades…right next to the sea to continue relaxation and fun on the beach.
It was the Big Cretan party worth waiting! A real destination wedding to inspire!