Unique and classy Greek Orthodox Wedding in Private Estate
Cristina and Stanley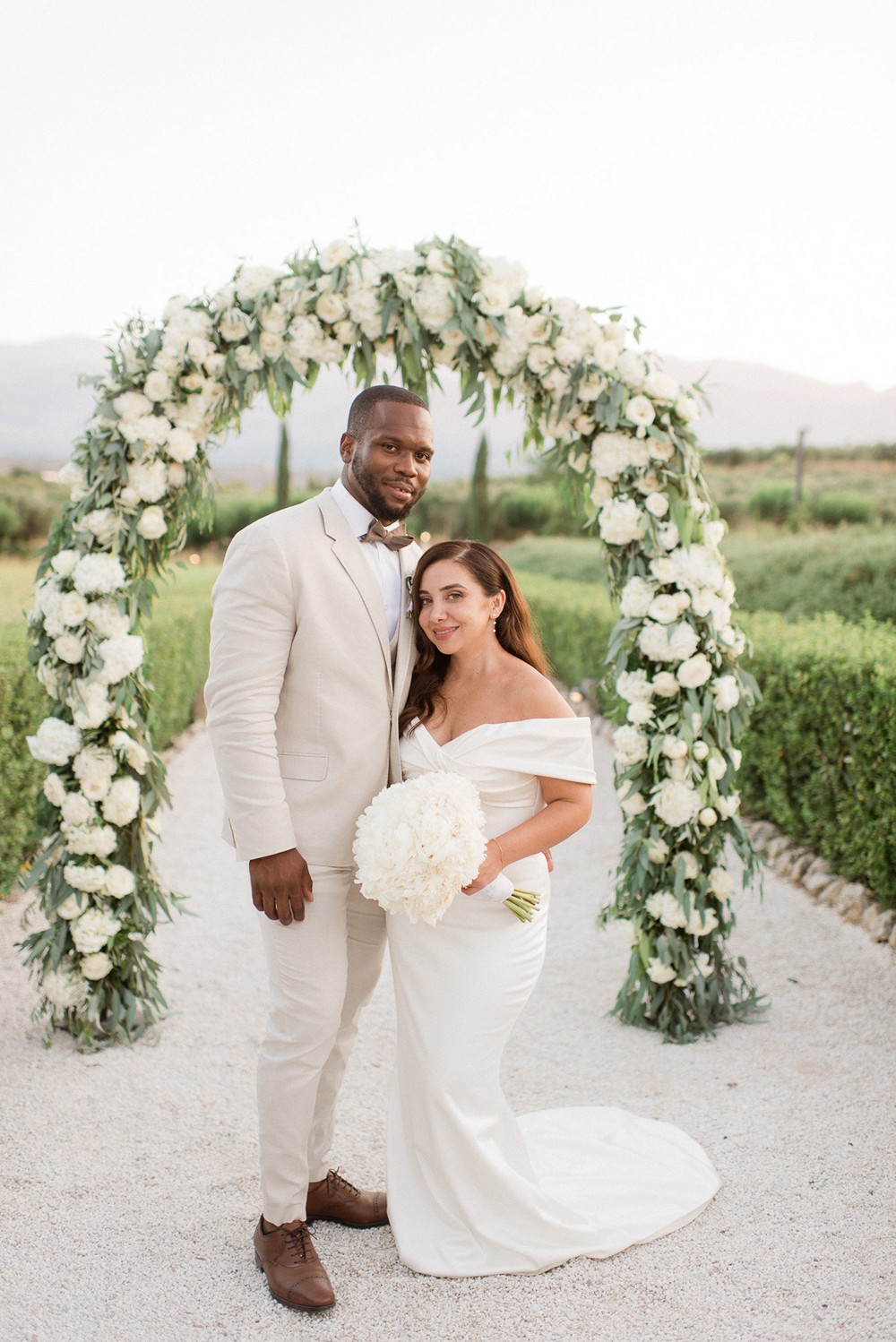 It has always been Cristina's dream to get married in the Greek Orthodox tradition, taking her back to the childhood years in Crete and her Greek roots.
She wanted their wedding theme to invoke the powerful simplicity of Cretan nature and rich culture of Greece.
The wedding day was effortlessly chic and genuinely connecting Cuban and Greek love for food and dancing.
As the person related to the interior design industry for many years, the bride craved for minimalistic elegance. Living in the buzzy city of Miami, the couple sought beauty of authentic outdoor parties.
The winery sunset gathering of all guests preceded the wedding day, both held at outstanding venues that Chania has to offer.
Organic wine, olive and Cretan eucalyptus garlands, guests favors of extra virgin olive, live Greek band and far more different entertainments and flavors fulfilled this special middle summer wedding.
Big destination wedding of Cristina and Stanley seemed to have no end…and that is how it should be.