Ultimate elopement adventure in Crete
Laura & James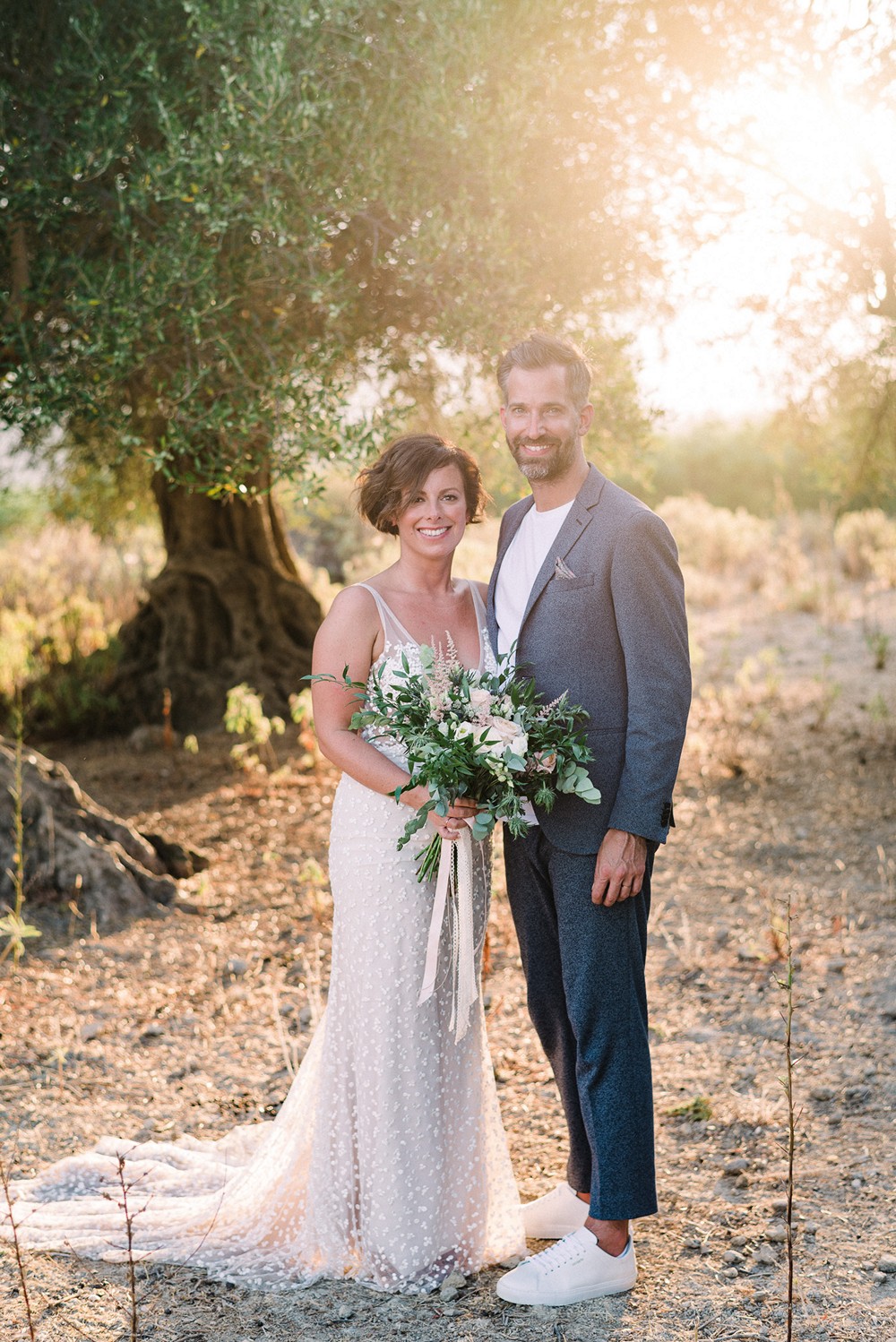 It was a hot day of Cretan late summer, a day before the full moon.
Beyond all the Covid-19 difficulties and with a change of initial plans from the remote exotic country to the European Mediterranean wedding destination, Laura and James decided to get married at the premises of a stone chapel hidden among acres of Cretan olive trees.
This micro wedding ticked all the boxes of the long list that couple prepared for their day. They wanted to focus on themselves and host an intimate wedding experience with beauty of nature and blue waters of Libyan Sea. Breathtaking views and serenity of unobstructed space were the priorities we took care of.
We could not be more excited here in Crete for Love, to prepare the wedding plan implementing our beloved combo of wedding activities in Western Crete; combing in land romantic moments of elopement ceremony followed by the outdoor small dinner and blue love story pictured on the boat day trip.
And so we planned for the elopement ceremony with lavish greenery garlands, summer colors of wedding flowers, wedding cake for two, dinner table serving hummus, fava beans dips, fresh Cretan bread and all the desired by the couple delicacies of Cretan and Greek cuisine. Lots of candles and light of the moon adorned this wedding elopement continuing till the darkness of Cretan night covered the peaks of olive groves.
For the second part of their elopement adventure in Crete, the couple left Chania town and headed to the Southern coast of Western part of the island. Festivity of all the shades of blue, crystal waters and lonely beaches waited for Laura and James. They found their exotic spots, left their footprints along the Cretan coast and enjoyed best Cretan lunch at the small tavern nested on the rocky cliff.
This micro wedding in Chania, Crete was truly about being yourself and writing your own love story with happiness and excitement that only being at the right place with right people can bring into your life.