Garden Wedding With Floral Theme In Chania, Crete
Charlotte & Thomas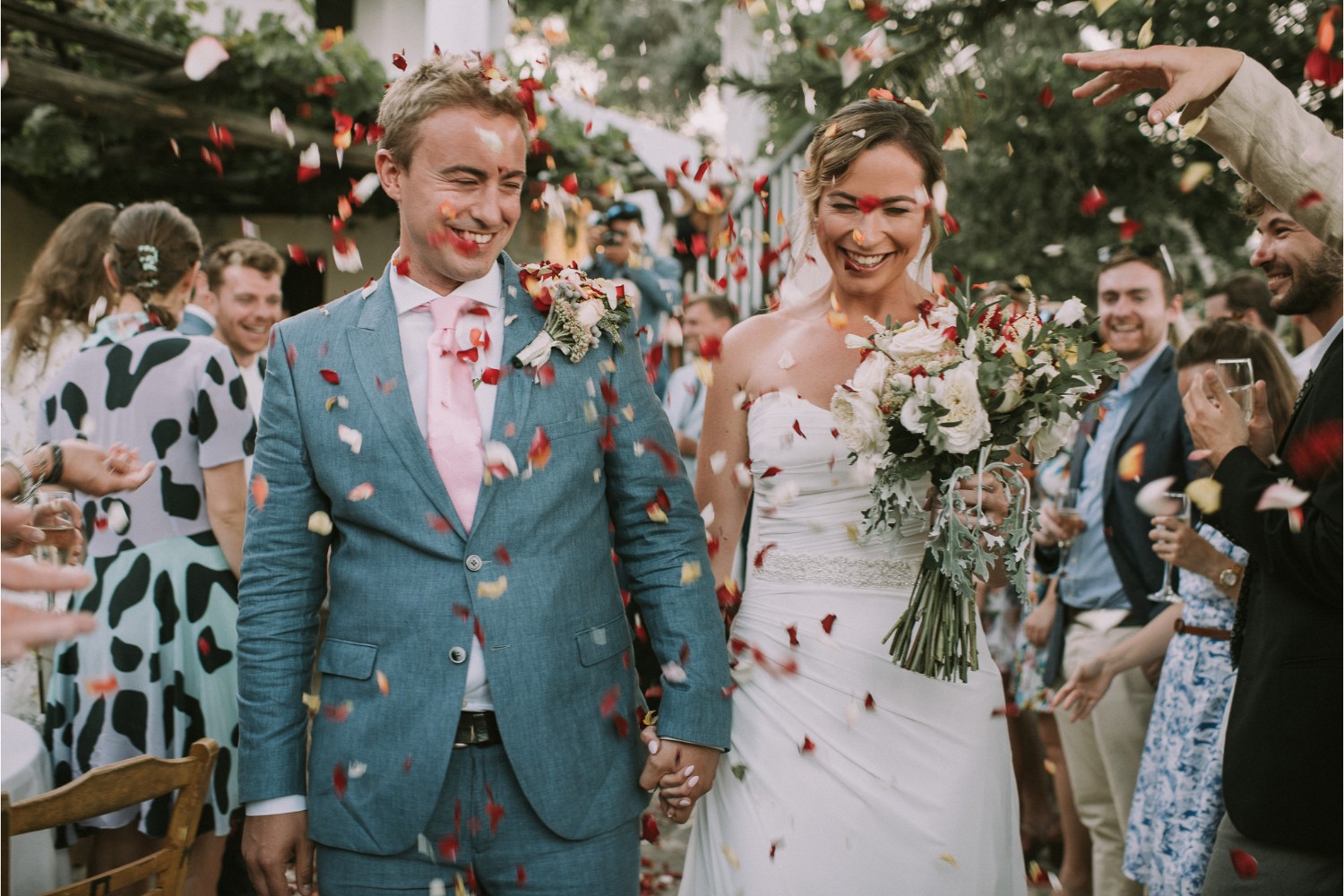 Two amazing people, two green, exotic and spacious wedding locations to accommodate the crowd of hundred guests ready to party.
Charlotte and Tom took care of every single wedding detail including practical elements such as transportations, welcome drink stations, snacks, delicious dinner and open bar serving eclectic cocktails and drinks. Simple design of their wedding stationary and lavish floral compositions flooding over the wedding ceremony and dinner tables gave the unique look to the whole day. 2.500 rose petals decorated the wedding aisle for Charlotte who absolutely loved here vintage and romantic floral set up.
This wedding was a true feast of style, colours and flavours. Chic and relaxing – as your destination wedding in Crete shall be.