Intimate Summer Elopement at a Cretan Winery
Maggie & Zachary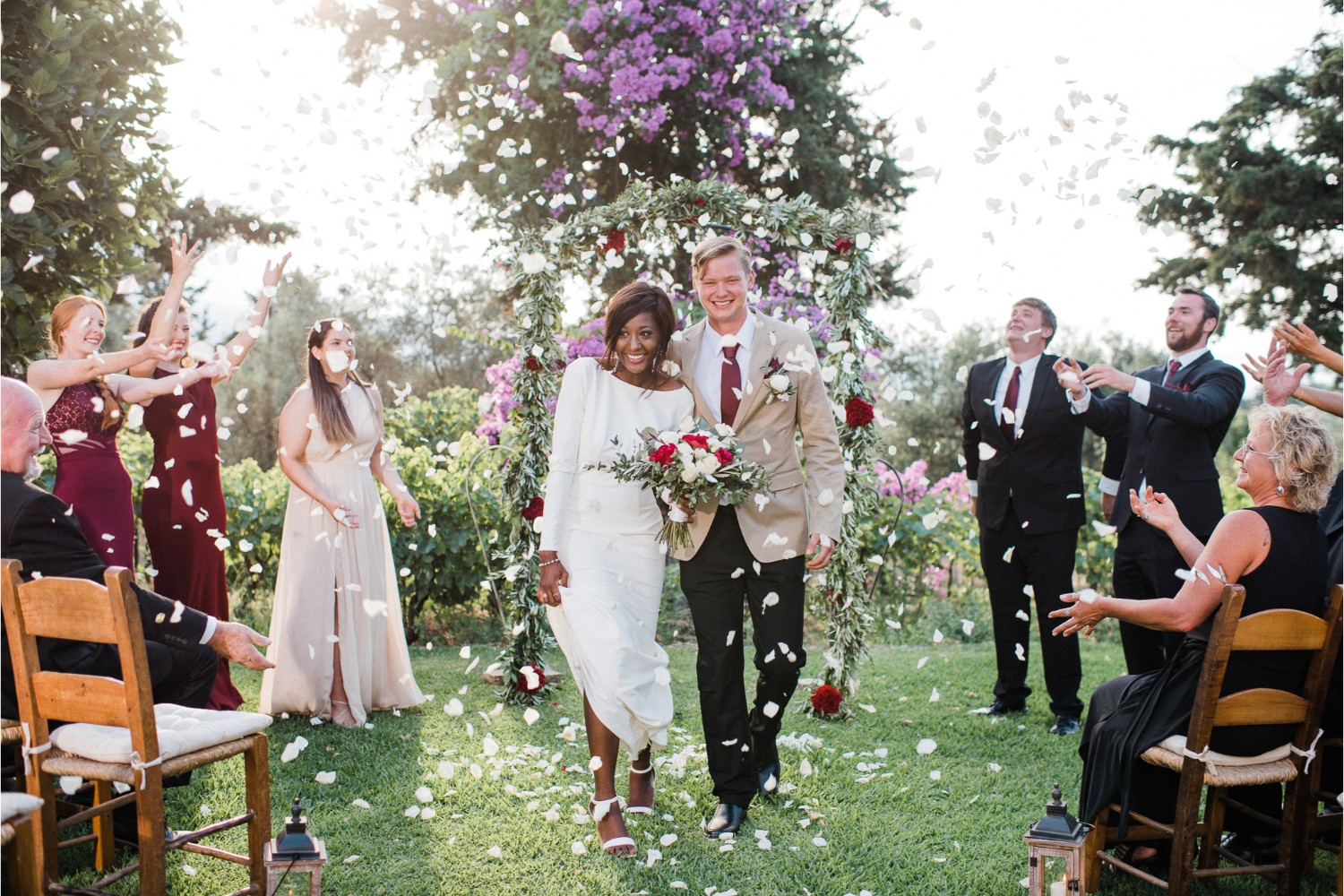 Yet another romantic story we had so much pleasure to witness and take part in! Maggie and Zachary met one another serving in the US Navy in Greece, and it is not by chance that this young and beautiful couple chose island Crete as their elopement destination. The closest family and friends were invited to share this special moment with the couple in a remote rustic winery.
After the charming ceremony, the guests were welcomed to take a tour of the gorgeous winery. Meanwhile, our photographer was taking the first photos of Maggie and Zachary as a married couple. It was followed by a cozy wine tasting and pairings of local delicacies. Next came the traditional cutting of the cake and ceremonial first dance.
This evening was truly filled with a unique atmosphere! And as amidst the wine groves, the newly married and their dearest ones were exchanging smiles and words of love, we thought to ourselves: "This is truly magical..".